by Robin
What does this have to do with New Year's resolutions? Well, not much except for the fact that I do want to garden smarter this year. I'm in the 2nd year of gardening in Central FL and I hope that I've learned from some of last year's issues:
* plant much sooner!
* don't use those peat moss cups inside. Go straight to the ground.
* take advantage of misplaced babies and do your transplanting on cool days.
* don't fret that seedlings don't mature to harvest in 63 days while doing a fall planting & daylight is decreasing in FL. Those are ideal conditions for those who are planting as the sun period is increasing.
* take advantage of those days where you're 10 deg above normal! We had approx 13 days above average in Central FL this month.
* cut new garden space in Dec-Feb.
* always add new dirt, compost, old leaves to garden to help with nutrients. We have a huge amt of oak leaves in Dec that can make great natural mulch/fertilizer.
* buy additional sprinklers for dry/fire season in April. It is crucial at the point where the plants are finally producing fruit.
* carrots are a waste of my time & garden space. They don't like sandy loam and they come out strange and short. Buy carrots.
Here is what I planted this week while we were around the 80's:
Beans- Kentucky Wonder, Rust resistant
Sweet Bell Peppers - seeds from last year's red, green, chocolate and yellow varieties
FL speckled lima beans (pole variety)
Evergreen bunching onions
Spinach - long stem
Here's what have already growing & blooming:
Leeks - American flag
More bunching onions (different ages)
Beans - Kentucky Wonder (leggy & sparse, so I put more in for early spring harvest
Yellow Onions - Sweet Spanish & Hybrid Granex - Most of these died but hopefully I have some left by spring
Tomato- Burpee's big boy hybrid
Cherry Tomatos- hurricane transferred plants that are WONDERFUL!
Cucumber - Straight Eight (not doing as well as my spring ones did). Must find more seeds!
Lettuce- Iceberg A - Crisphead
Jalapeno, serrano, cayenne & anaheim hot peppers
Sage, thyme (coming back from death), flat-leaf Italian parsley, Rosemary, Sweet basil, 1 lone Cilantro stalk.
We will be enjoying
Z
i
nn
e
a
s
this year as well. I love cutting flowers! I hope they survive this heat.
Now........ onto the pictures. I apologize for not having pictures of Garden #2. I took them but then they never were uploaded before I erased them. It's ok. Not much was growing there, so I will take more pics when the seedlings pop up. I put approx 50 Sweet Bell Pepper seeds in the ground!
I love new life. Let's look at the blooms happening around the yard:
Okra (looks similar to a hibiscus)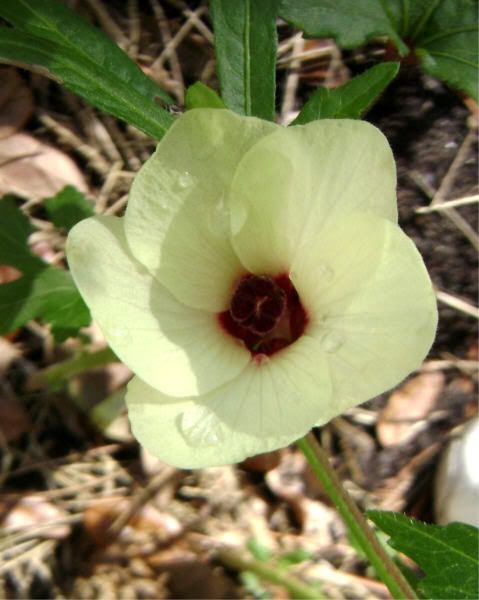 Cucumber (all males)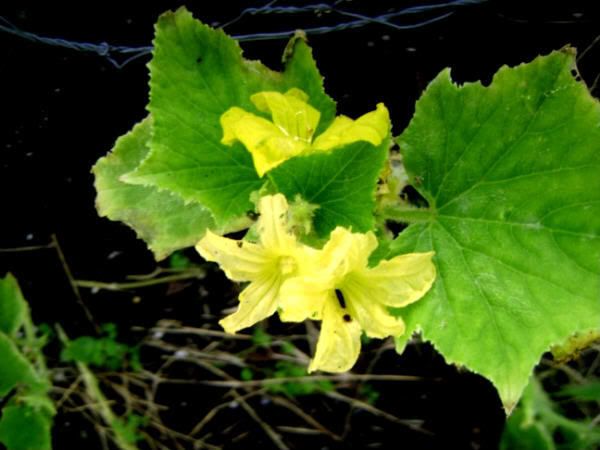 Another boy (I had only 1 female and I didn't get to pollinate her before I noticed she was there.)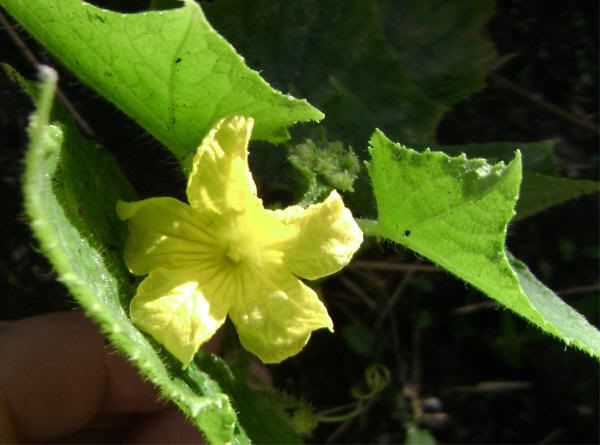 Pole bean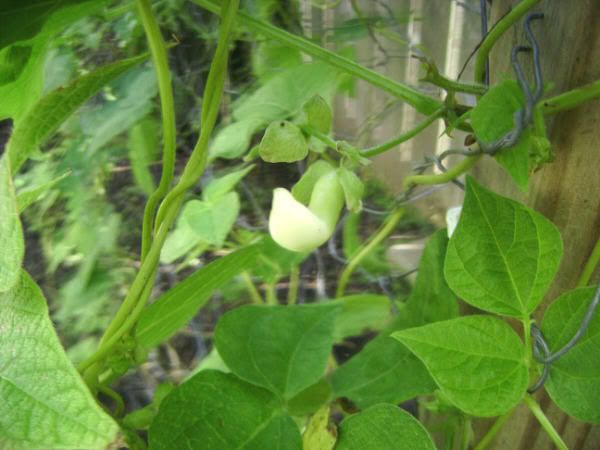 Big boy Tom (cherries are blooming too)
Some vine on my trellis. Poor thing is eaten up with bugs, aphids likely.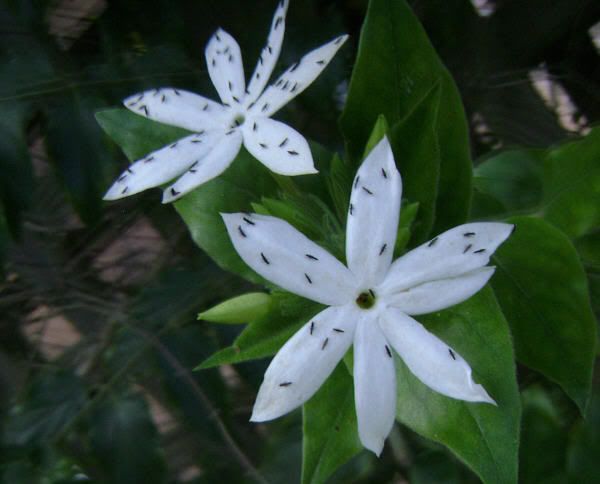 Next, I'd like to post up some pics of Garden 1 since I worked a long time here last weekend. I pulled my mature spinach, ate them for dinner and then potted many parsley & sage babies to give away as gifts. It opened up 2 sections for plantings. I also did pruning & shaping of the herbs.
It's hard to believe that this entire right side of the garden will be one big green mass like it was last spring. I was feeding my family & the church with 2 cherry tomato plants last year. I purposely planted 6 so that I could give out many more. It was hard to manage but I hope it blesses a lot of hungry families. I also have more Okra than space allows but am leaving it all in place until the strong kill off the weak. Again, I'm hoping to bless others with fresh okra. I am not sure what is going in the lettuce spot in another month or so.
Here are the tomatoes from Feb 08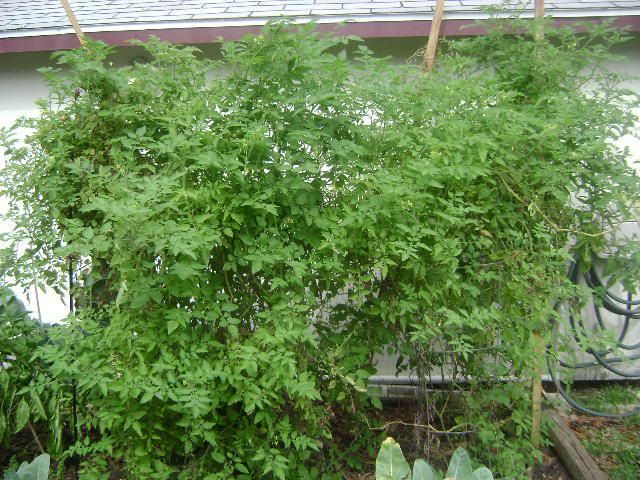 My adult parsley is on the verge of dying. It looks good here but is wilting terribly the past few days. It may have reached its prime so I left plenty of her babies for future harvesting. Thyme worries me. It is barely hanging in there but I wonder if it was the chickens that nearly killed it last summer. I am praying for a better harvest of spinach for winter/ spring. My fall crop yielded only 3 plants (thanks chickies & puppies).
Here is Garden #3, cut at the last minute in spring 08. It was one of those scary, unused parts of my yard. We got a lot of cucumbers & peppers from this area this year. I will need to replant my cukes as soon as I locate seeds. For whatever reason, I start off with a wonderful bunch of seedlings but something happens at this stage. Maybe it is the cool winter fronts. I do have to start soon because bugs will be in full force by May. All my spring squash died so I changed to beans this year. I'm getting a handful of beans at a time, but I need more to feed the family. I guess I should be patient through the winter.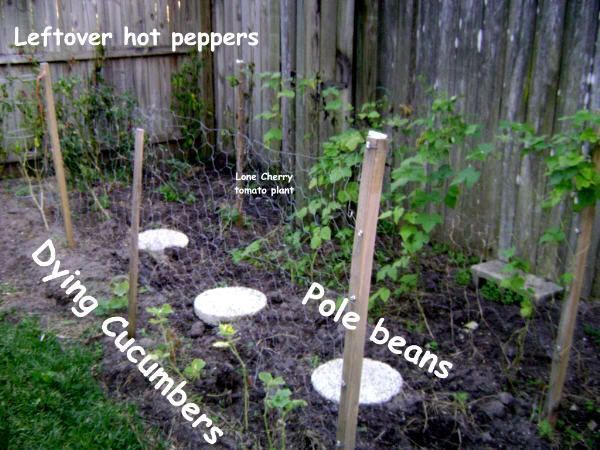 Our bananas almost pulled the tree over with all the wind, so I trimmed all that this week too. Jack tells me they will never ripen because we're not over 70 deg year-round. Hmmmm..... these are more like minis anyhow, not full-size.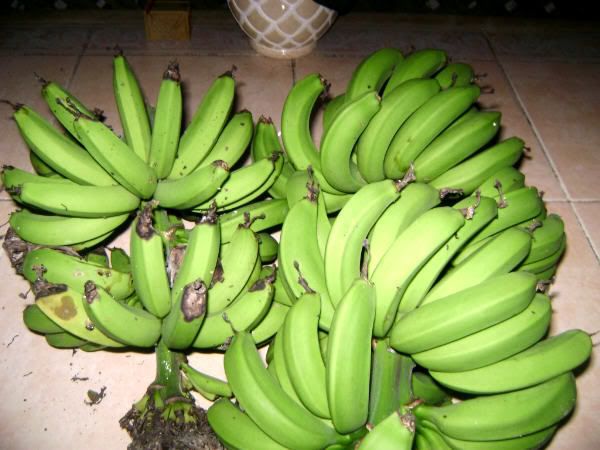 Don't let it fool you. They're hard as rocks! It snapped like a carrot.