7:15 am -Saturday morning, heading over the Indian River, on the Beachline to Merritt Island. I cannot lie. It was a perfect day to fish, but..... must. stay. on. task.
A little team anticipation prior to the first run.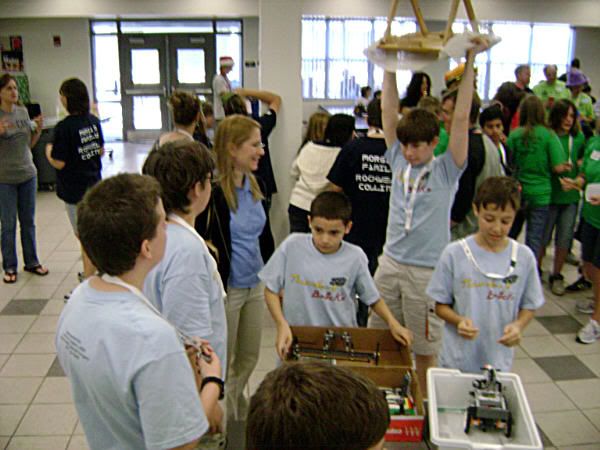 "Are you ready to go?"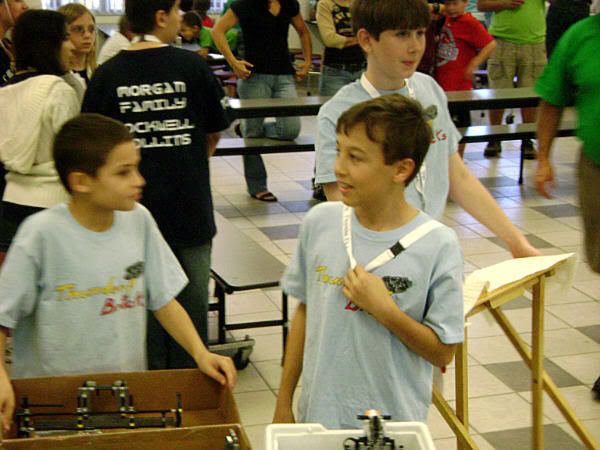 This ended up being post-2nd run. The Judges are adding up the points. The boys are there to answer any questions or defend their run. They must also reset the table up prior to leaving.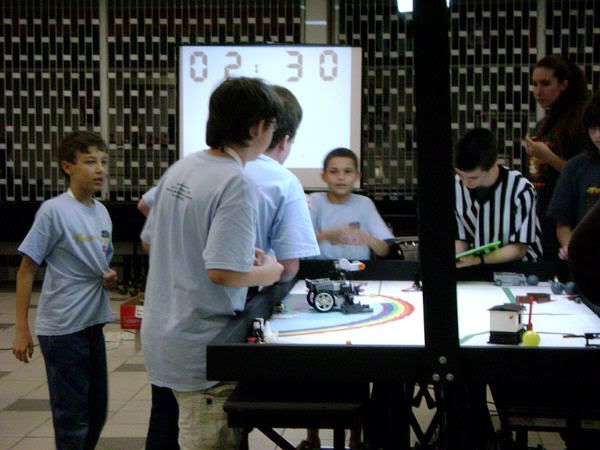 It was this boy's first time competing in the performance runs. He knows it was good, but how good?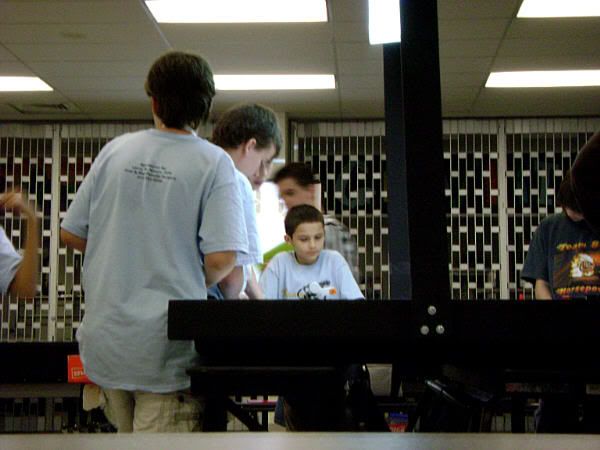 Oh man!!! It was good!! His Dad gave him a huge celebratory hug as soon as they cleared the table.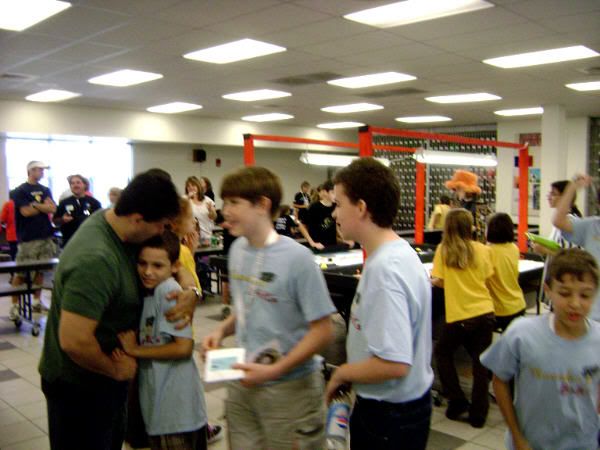 Somebody else was pretty happy with his run too. Simon Peter was the "assistant"who attaches & detaches parts. He keeps the lead "button pusher" focused and reminds him of the tasks.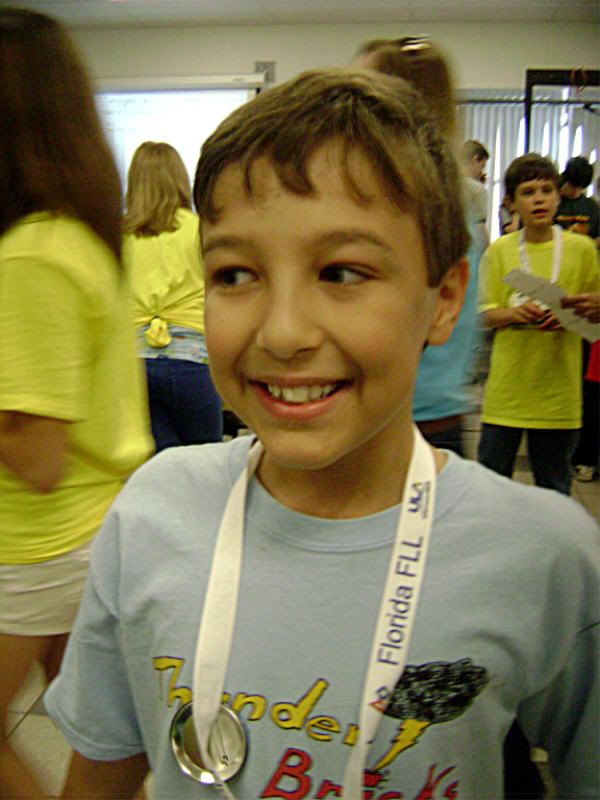 Yes!!!!! We got 205 pts and it boosted us up to 1st place in performance. Oh... by a mile.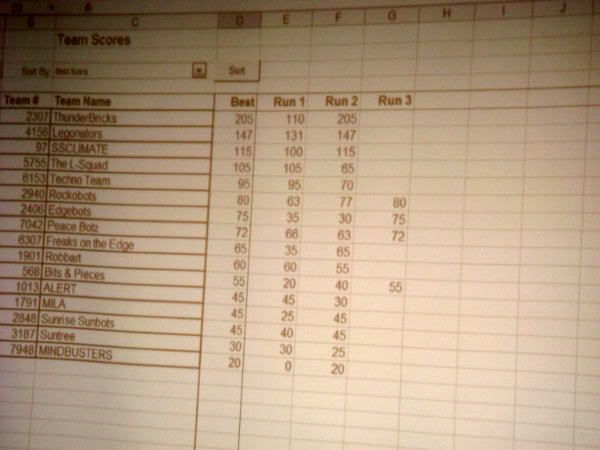 1:30 Break. Time to rewrite the words to Jingle Bells. There is less pressure because their Research, Technical and Teamwork judging is over as well. Three runs to go.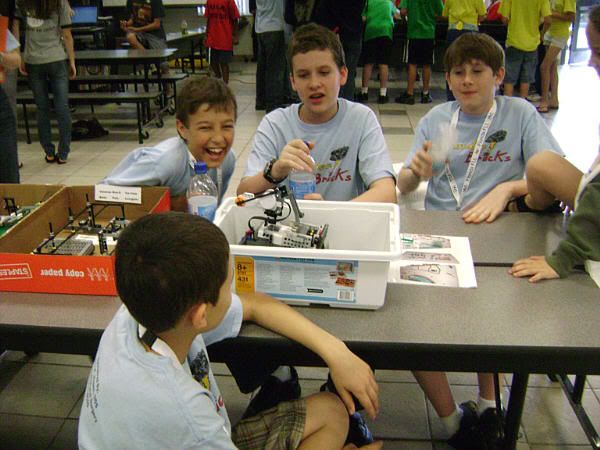 A couple runs later..... we're still on top with the best of 5 runs.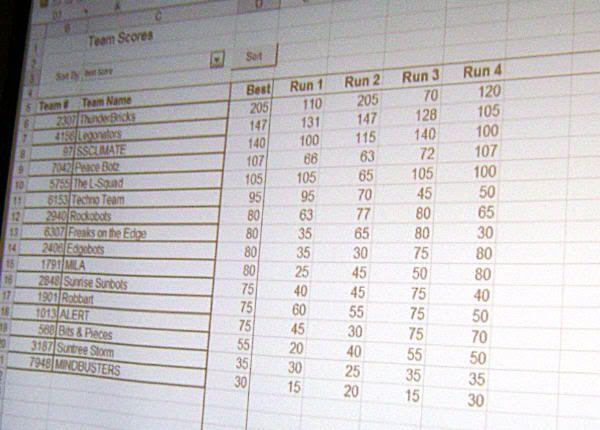 There was a long wait while the judges deliberated & counted points. The kids lines up to work the controls of a high school team robot.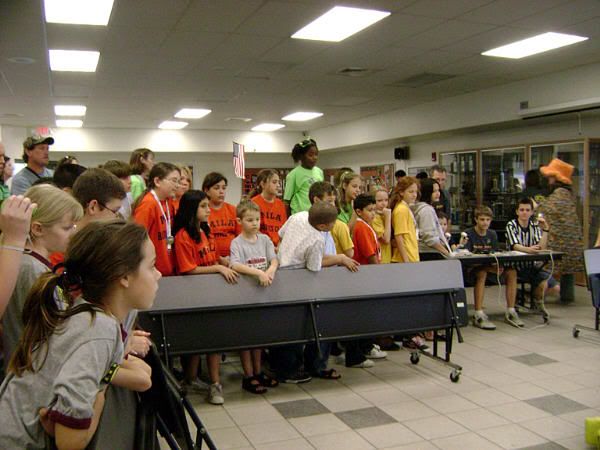 I'm not sure of its mission, but it was fast.
Much later, the Thunderbricks team goes up for their certificates & judge score sheets.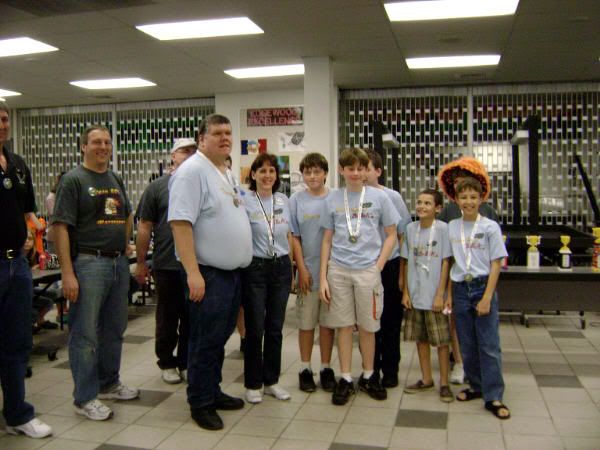 Here was our emcee, who worked hard all day. The hand-made trophies are behind her.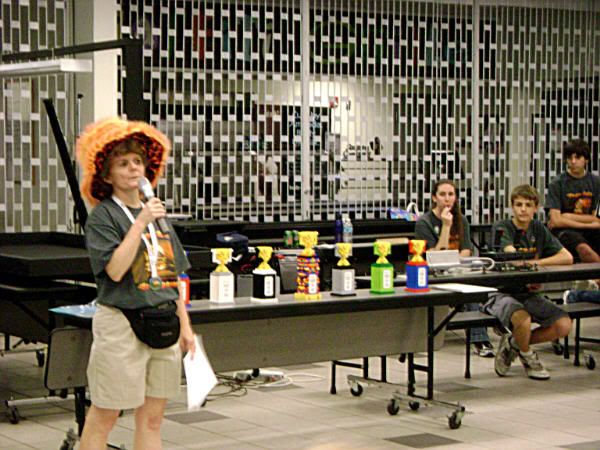 Ack!! Then we were called for the first trophy of the day. 1st place Robot Performance. This is the reward for the 205 pts at the mission table. They are in awe.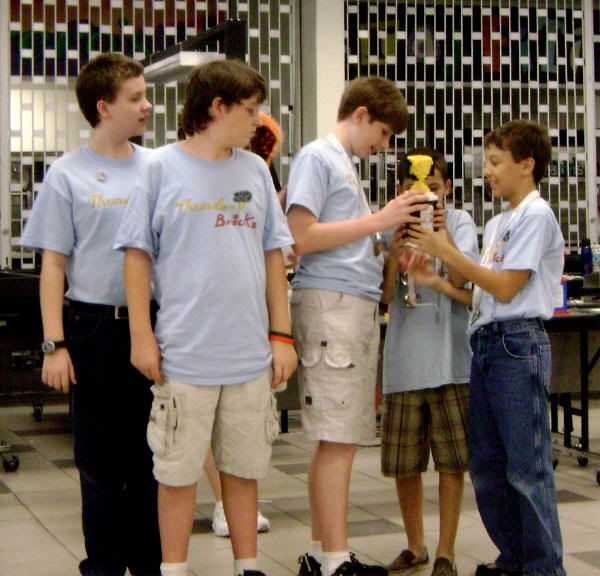 Say cheese kids!!!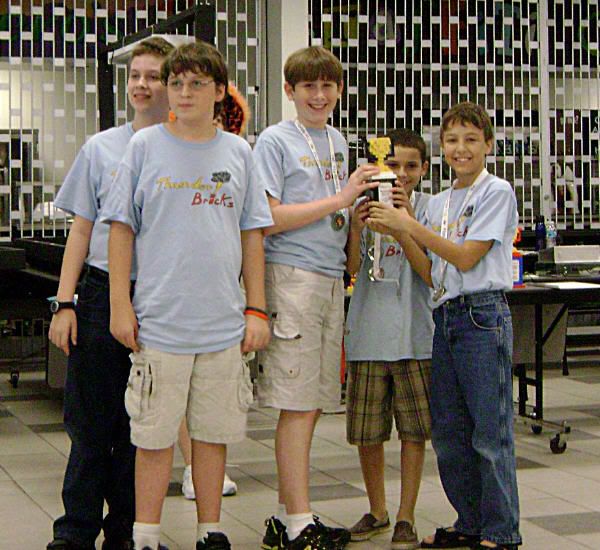 No....look at ME. Not your parents. haha. (There is one that never smiles.)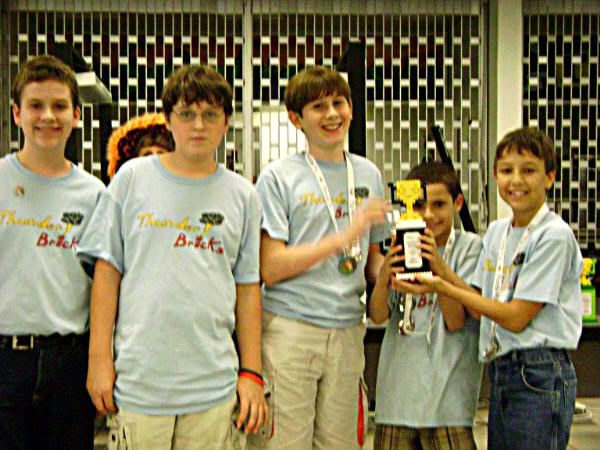 We wait and more trophies are given out for other categories, but then, the Grand Champions are announced. And the winner is............ Thunderbricks!!! GC's are picked for having done the best in a combined point scoring for Peformance, Research, Teamwork, and Technical knowledge.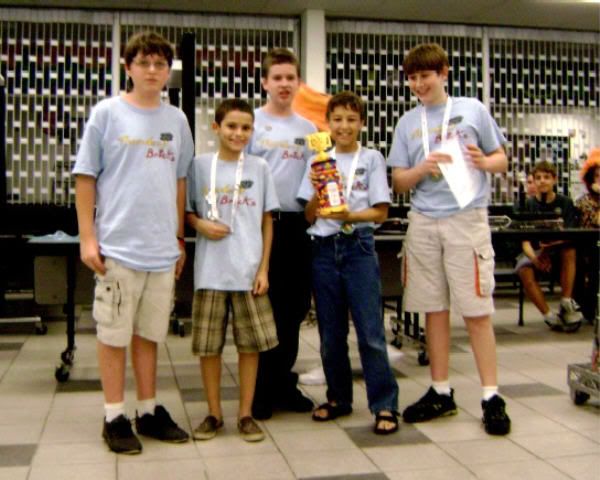 They came a long way, learning from past judges comments. They have worked hard with gracious professionalism, too. There is so much that goes into a Lego League competition. First, you need to start with excellent coaches and that is something we have. They are organized, competitive and very patient teachers. I don't know how they do it with 5 twelve yr old boys for 6 hrs a week in their home. The hardest thing to command is for the boys to be serious. That isn't an easy task. LOL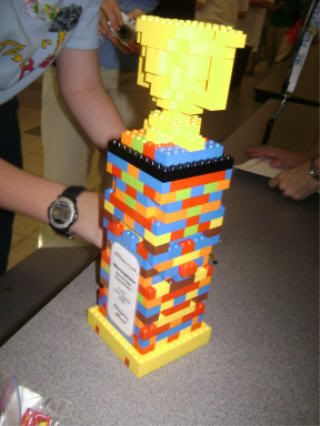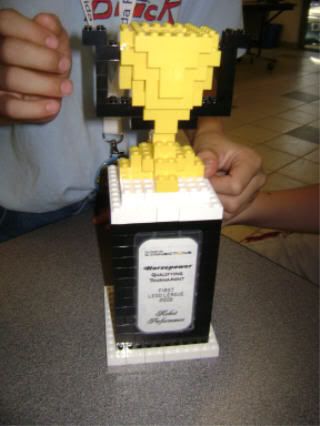 I couldn't be more proud of my fisherman.... er..... engineer. He loves to build & program.