by Robin
My friend Angela posted about her newly adopted girl, Pixie, on her daddy's lap while taking a car ride. Well, that got me to thinking about how our 7 mo Chihuahua pups sometimes pile up on their daddy.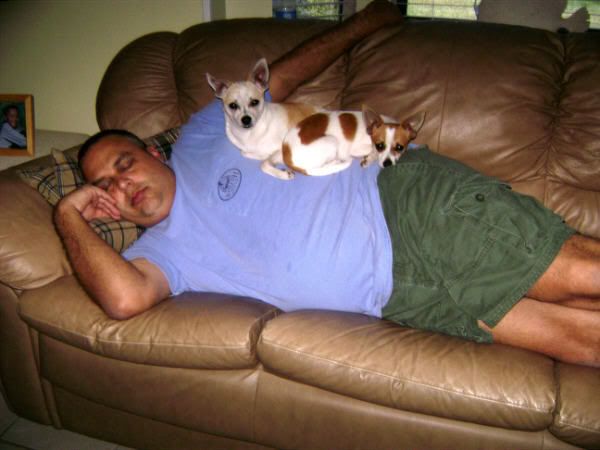 And then that led me to this photo of Captain on "Andrew".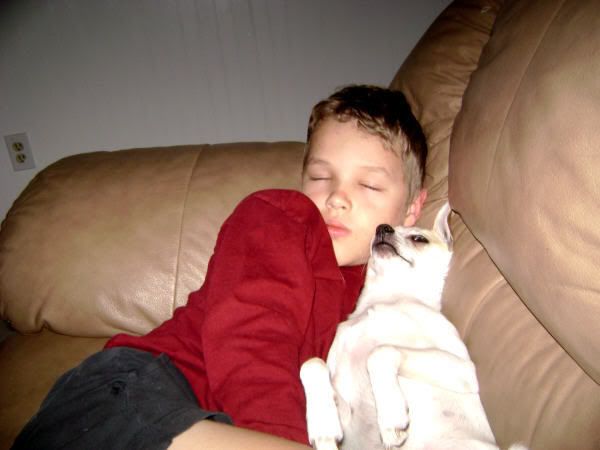 Which led me to the photo of when the pups were piled up on my lap. Tiki (little brown spotted one) has a gross habit of cleaning out Captain's ear most nights. He is chowing down too. There isn't a light cleaning. He's going for the gold down deep in the ears. It makes us all cringe! He is totally unashamed of his position as ear cleaner.
(Probably because eating cat poo is his other dinner of choice.)
Meat is another thing they both enjoy. Look at Tiki smacking his lips! Cute. Don't look at the baseboards..... they've enjoying eating wood all fall/winter, too. They're pretty much piranhas.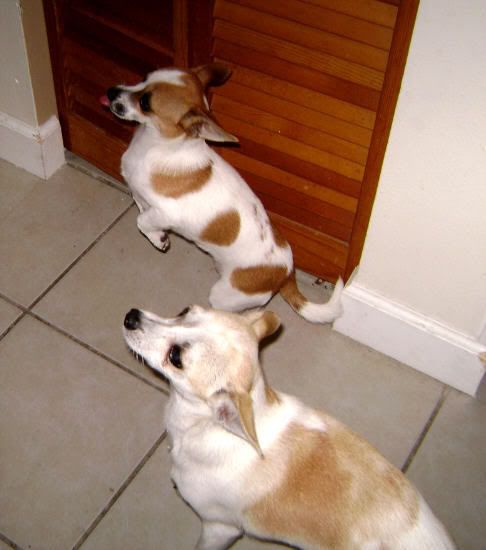 Have a great weekend!! We're off to our Regional competition for Lego League. Pray we head off to state competition! Please. The host city happens to be in our county so that would be perfect.