by Robin
Florida's winters are its dry season, so gardeners have to be extra diligent to water as if we were in the middle of summer when we get daily thunderstorms. I have found that the more I up my water supply, the happier things are getting. Oh and those seeds I planted prior to NYE, they decided they would stop being dormant and pop out.
Here is my second Big Boy tomato baby that's arriving. I love this delicate stage where the bloom hasn't fallen off yet but there is something growing. Notice, there is one on the stalk behind (left) of it.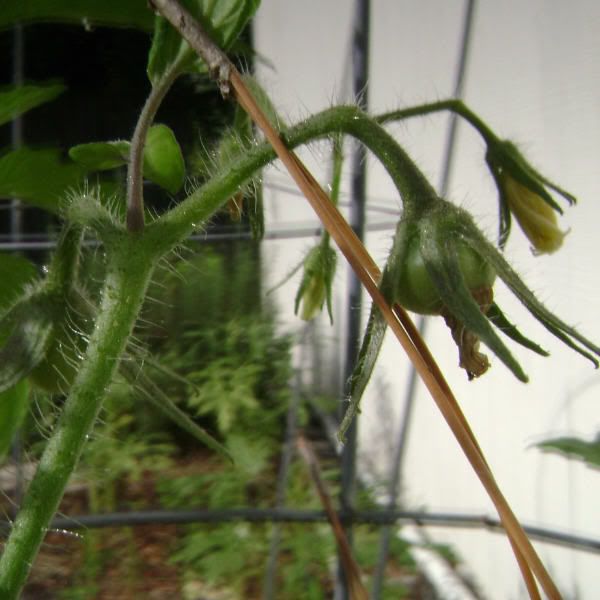 Below is my first and biggest Big Boy tomato. These seeds were sitting around in the shed, I found them and planted them in late August, I think. Wow, I can't believe it won't be long for our first tomato, if nothing else eats or kills it first. The size is close to a golf ball.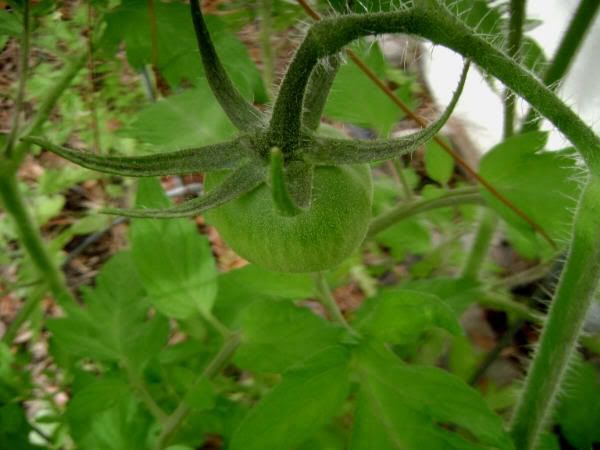 Here is my first baby cherry tomato blooming. I'm sooo thankful for this because it means I can stop buying so many big toms at the store to brighten up my regular salads. All of my plants have blooms and seem happy.
I know this is hard to see, but my intention is to show you a row of baby Sweet Bell Pepper plants. These were seeds I saved & dried from last year's crop. I should have plenty to choose from this spring. I have 4 rows of these (bed is about 6 ft long).
Here is a close-up of one of the babies.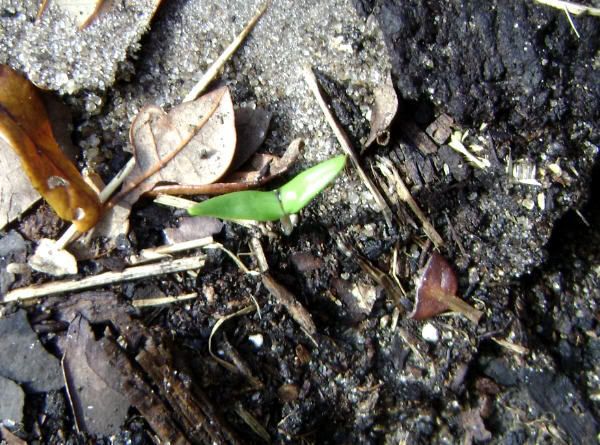 I totally forgot to get pictures of my baby spinch, but they're happy clams too. I did not neglect to take photos of my bunching onions. It seems like my packet had twice as many seeds as last year's packet. The fall seedlings are by the house and the NYE seedlings are just breaking ground in the front. There is a misplaced baby cherry tomato in the middle. I may let that stay if it promises not to interfere with the light of the onions too much.
Oh and this is my new treat. My first time growing leeks. They are to the right of the bunching onions and there is no mistaking that they're gonna be bigger. They're still smaller than a pencil diameter but I can see signs that they'll be there soon.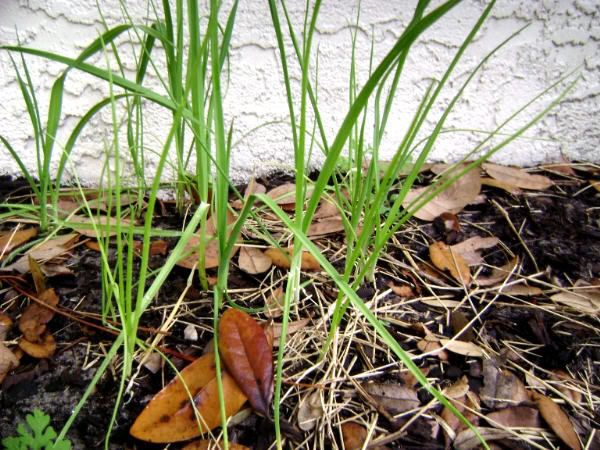 Ok, this is my pathetic picture of the week. On the left is my Flat-Leaf Italian parsley. Right is thyme, which is in recovery mode. I have no idea why the parsley died other than to reason that it is an annual plant. I'm very thankful that I saved many of her babies, which are just out of picture range. I'll have to remember to save this fall's seeds & babies.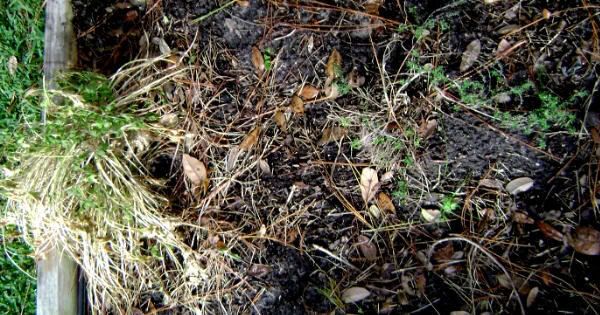 Here is a pic of the parsley just a month or so ago. See how it just up & died on me? I may end up filling the space with another herb. So many herbs, so little time.... or is that recipes.
My 3rd garden is going to be worked on when I get a minute this week or next weekend. Weeds are growing crazy and the cukes have died. My bean seedlings never sprouted, which is weird and my pepper bushes need trimming. I see a lot of blooms on them.
I know the rest of the world is feeling the artic blast, but this is a great time for planting in Florida. We are going to have 30's to 50's this week, but nothing in the freezing range for too long. My coast will probably never see freezing temps. The days are getting longer and it shows with lots of green in the yard. Even the grass seems happier. We finally had our long-awaited for rain today. I know it must seem crazy to the upper 47 states, but those of us living in the sub-tropical climate are seeing pollen season beginning. Yes, we washed cars this week and I could clearly see pollen!
Happy Gardening!