by Robin
It's been a little while since I've
bombarded
you with puppy pictures. Our guys hit their 8 mo old birthday last week and so I'm posting up new pics of them. I've got a new toy that has helped Mommy to be able to capture those action shots (for fishing). The pups have agreed that they would help train me in the new features but giving me all the action moments I could handle.
It's easy really. Just take two puppies:
Captain (the original on this is amazing!!!!)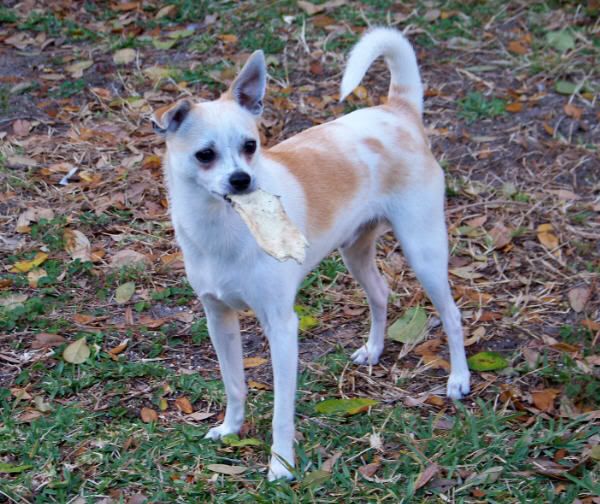 Tiki (ok, this one is amazing too)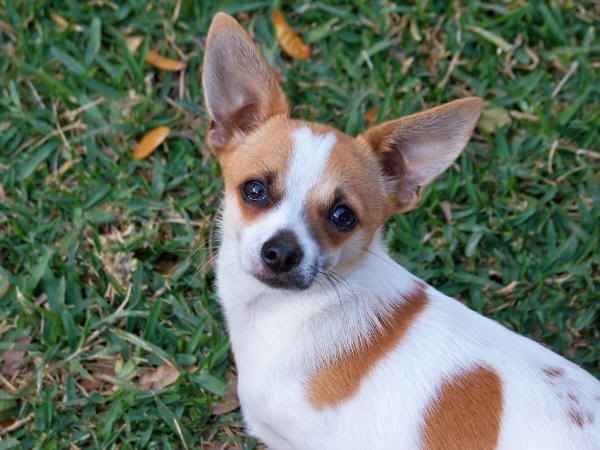 ........and throw a rawhide in the mix.
And then you have a lethal, Chihuahua brawl....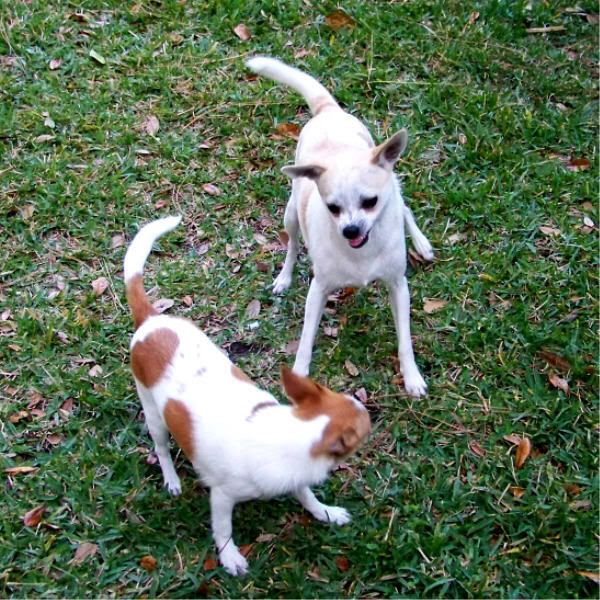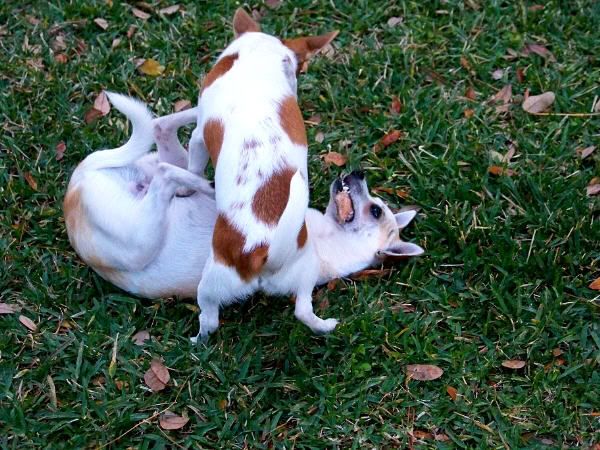 You know this has got to hurt but Capt never cries over all the bites.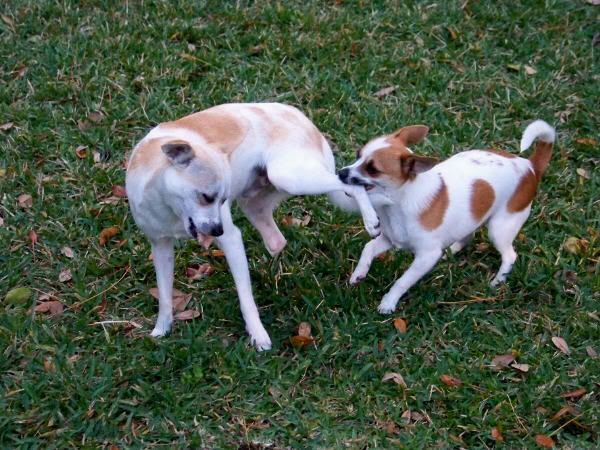 Of course, his mouth is always full of the rawhide and Tiki gets mad. When you're only 5lbs, you fight dirty.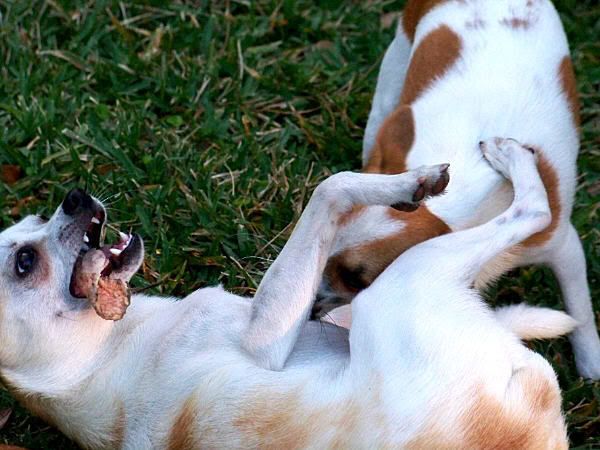 I love the wild eyes here. These all would have been blurry with the old camera.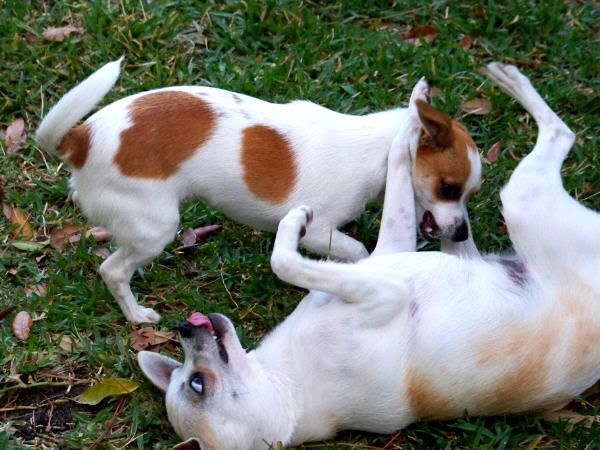 Capt has the advantage with those long legs.
Look closer at the below pictures..... Tiki is NOT on the ground.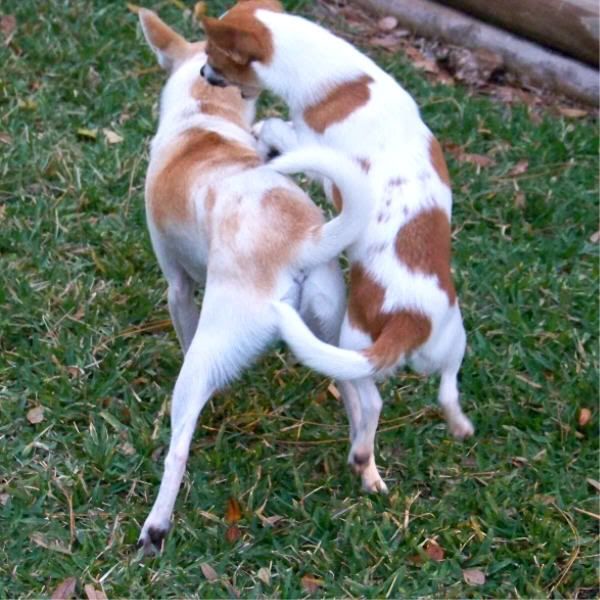 I don't even know where the rawhide is in this photo. They were running around right before they moved to this back corner of the yard.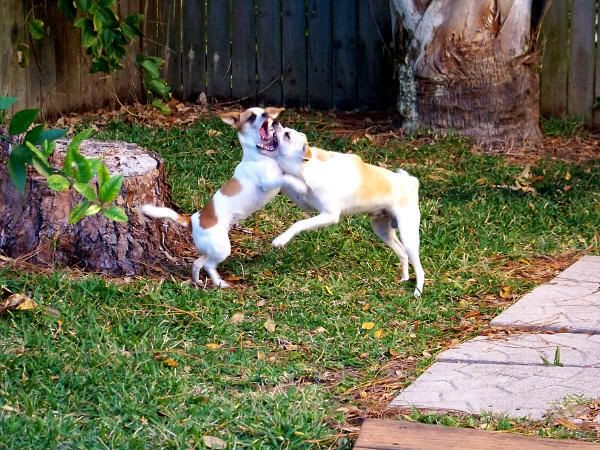 Capt looks so viscious but truly, he is the more easy-going of the two dogs.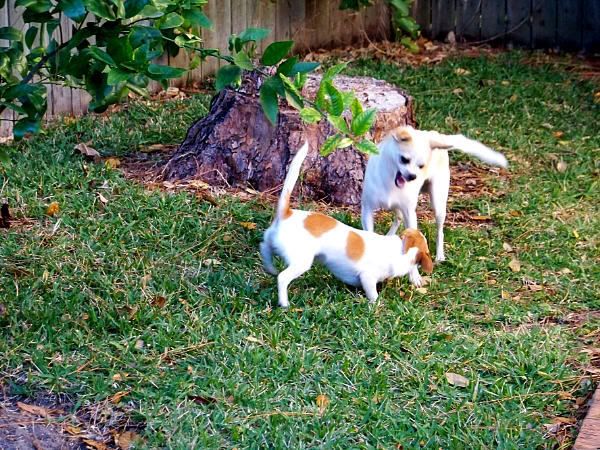 And so I guess nobody is going to win this battle. This is why I always have more rawhides around.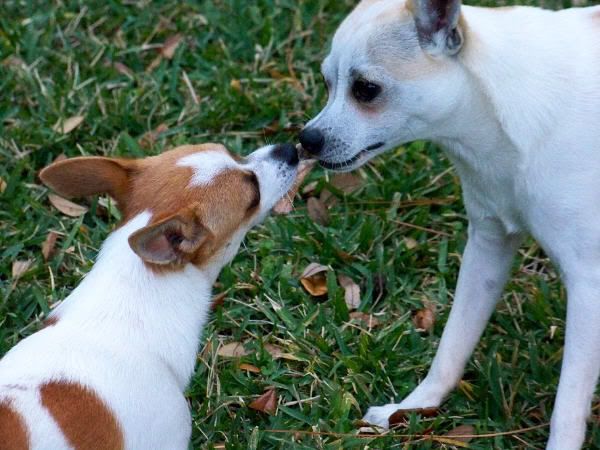 No Chihuahuas were harmed in the making of this blog. It looks bad but it's just brotherly love you're seeing. Yep, they're littermates (if you haven't been with us from the beginning of getting them).