by Robin

Our county fair has a special division for Marine life to encourage conservation education and it is something we look forward to participating in all year long.
Thur morning, I broke out all the art supplies and laid down the cardboard. I placed out plenty of offshore books & magazines for them to become inspired. Sometimes we spend days doing this but with our schedule, we were blessed to devote a full day to art. It has been such beautiful weather, we decided the lighting was better outside.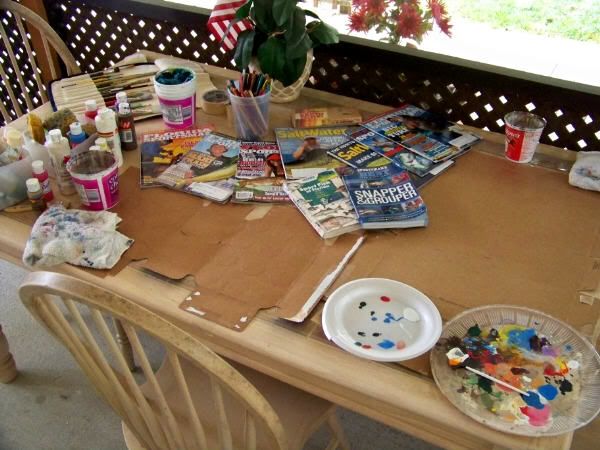 Here is Andrew beginning with his color choices. We used primarily acrylics on styrofoam plates.
Next, he put in the background water. Then, he is putting in the details of his sailfish. He submitted a few pieces and then had another couple he didn't like.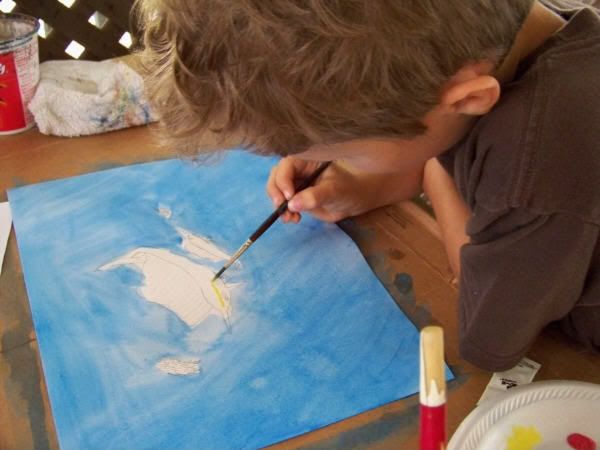 Simon Peter also had his share of artwork. Below is the beginning of a flounder picture which he later labelled the body parts, common name and scientific name.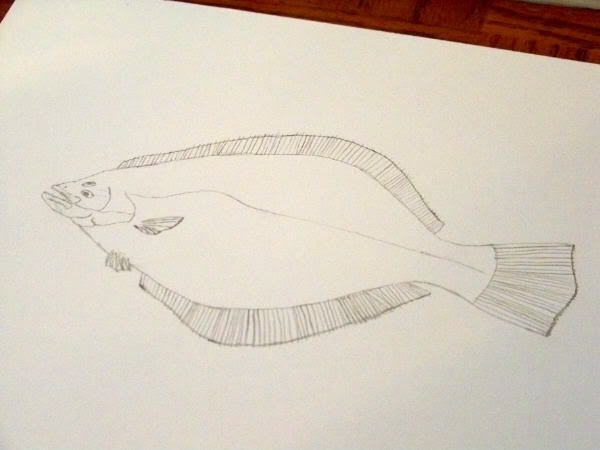 Today, we submitted our pieces & posters. Next weekend is the casting competition where all three of us are entered. And the following weekend, we get to see how our Marine art did after judging. It will be a fun couple of weekends as we travel south to the Fairgrounds.
They do have some gardening categories but we all the hard freezes, I'm barely getting enough veggies to eat, much less submit for entry. I am getting big tomatoes but that will have to wait for another blog entry. I feel a garden report coming on soon.