Because God has said, "Never will I leave you; never will I forsake you."
by Robin
Friday afternoon, after a series of other things including making Oyster Mats (see Robin's Reports for that), we went over to our 4H leader's home and finished up our Blue Star Banners. While I sewed the banner, the kids were put on another project of making pin cushions out of bottle caps, cute material, elastic cord and some batting.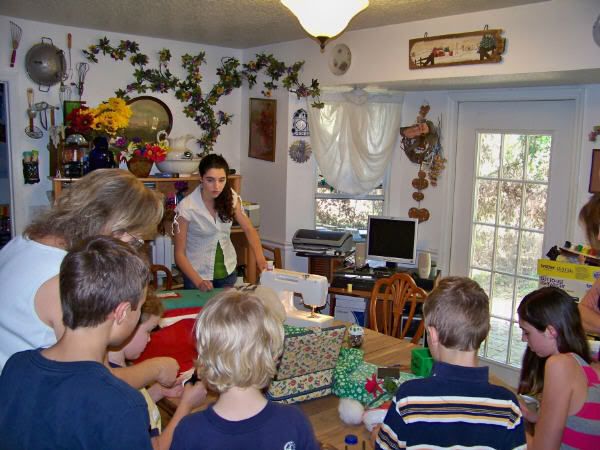 Here is Simon Peter working on his pin cushion. You can make them to fit over the finger or the wrist. His is small, so I'm guess his was the finger one. It's all quite clever. I only wish I had had the time (& no headache) so I could focus on their project and my own.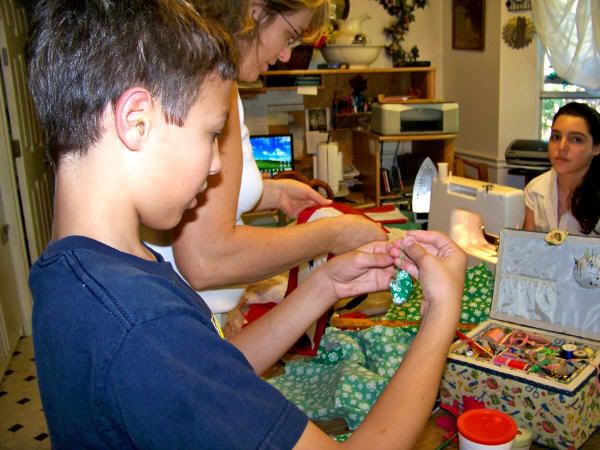 Here is the end result of my project. The blue star symbolizes a family member currently serving in the military. If that family member dies while serving, the star is replaced by a gold one. If you have two family members serving, two blue stars are placed on the banner. The banner is then hung in the front window of your home. I've also seen stickers for cars. I was thinking about how important it is for a serviceman/woman to know they are loved, prayed for and missed, hence, the above scripture.
It's a lovely idea. You can order them online or make them yourselves. I already have a family in mind for my banner. I think the family will appreciate it inspite of a few learning mistakes. Technically, it is sideways and I have a dowell and golden cord to hang it. Use your imagination.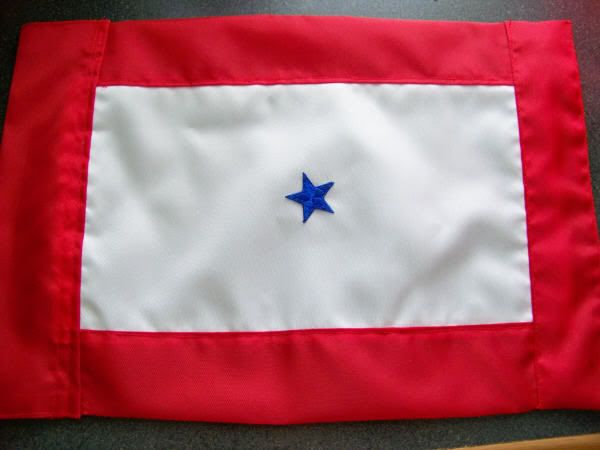 Bless somebody today!!
ETA: I just had a thought. For those adopting and awaiting your children, you may want to make these in other colors (country specific) with stars for your children-in-waiting.