by Robin

Well, we've had another encounter with the Black Racer who lives in our yard. I'm pretty certain it is the same one - same size, same spot.
Can you spot him by the decking?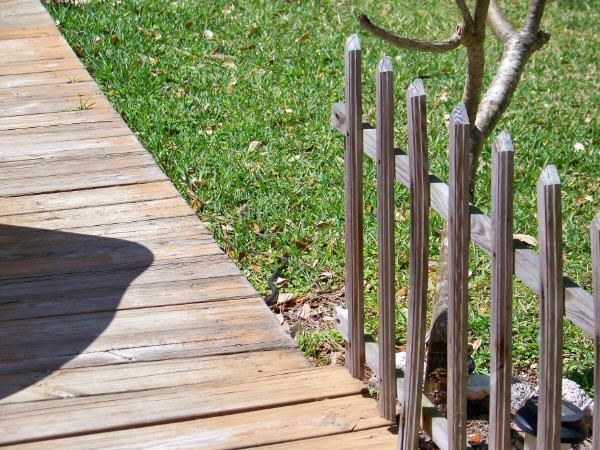 Here's a close up.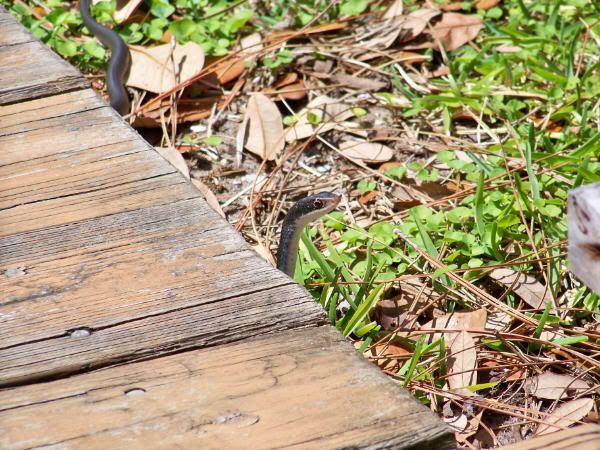 I'm whispering "Snake, Snake" to the dogs (not that snakes have ears). Anyhow, Tiki went the other way to chase a skink and Captain was.... just off. Walked past the snake first, then came back up the walkway. THEN, it hits him. Something moved!!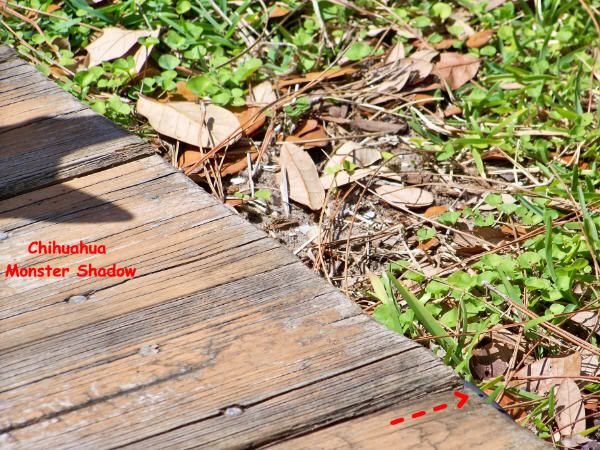 Little does the snake know that if he had just stayed still the entire time, nobody would have noticed (except me, who usually screams wildly at snakes).
Thanks for visiting!