by Robin
Saturday, I took the boys over to the Fairgrounds for their casting competition and to see how they did with their 4H submissions (photography & artwork). While there, this Mama took them to see all the cute animals.
Pioneer Woman isn't the only one with cute brown calves on their blog (ha ha).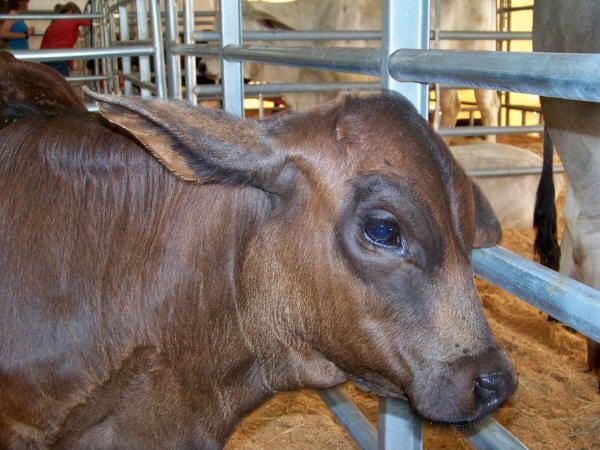 This cow is a mix of a Hereford and Angus. I went to college to learn that.
Our 4H friends run the goat club and had some entries.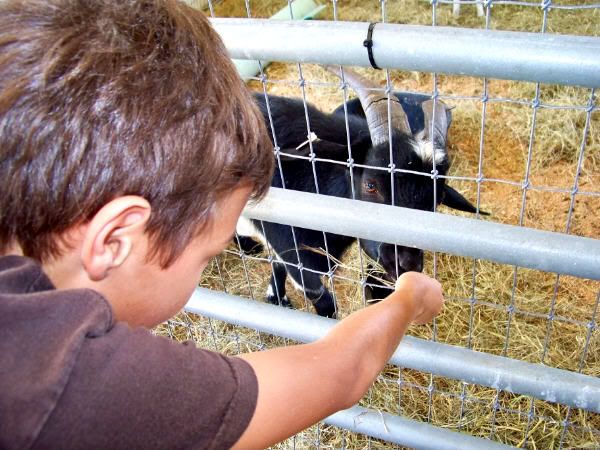 And, as a Mom, it warms my heart to see one of my children milking a wooden cow. (It was real milk though.) Safe education at its best.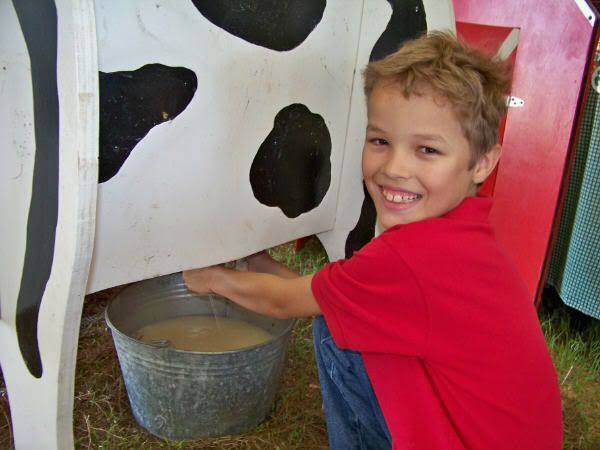 Today, however, is another story. I woke up feeling awful and wanted to desperately go back to bed to die. So, it was Daddy's turn.
He took our fishermen to teach them how to drink ale, limp with a peg leg and swear like sailors...... (record screech).... LOL...
not!!!!!!
That would make them into pirates.
ROFL
. He took them to Andretti's Testosterone Park for those men needing go-kart racing, batting cages, mini-golf, arcades and laser tag. They got the all-day passes and I've got enough time to take a couple more naps and read
War & Peace
.
I just got a call a few minutes ago (which prompted my writing this blog) that Jack is waiting his turn, donned with fireproof suit and special helmet, to do the 40 mph racetrack for adults only. You see ladies, men really don't ever grow up. They just get older.
(smile)
Have a most blessed Palm Sunday. Jesus walked into the gates of Jerusalem being honored and a week later, put to death on a cross as payment for my (& your) sins. Thank you Jesus!