....things pop out of the ground.
by Robin
Were you ever on a phone call and saw something that just took your breath away but you couldn't interrupt the other person for something so trivial like pineapple blooms? I have. It caught me totally off guard.
Our pineapple bush. Two blooms.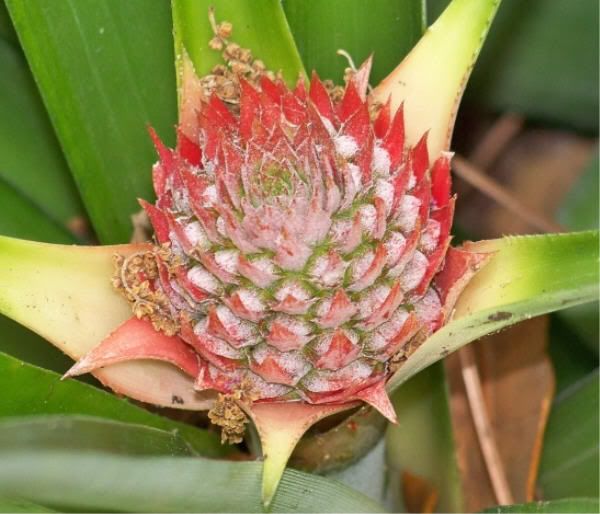 Oops....... I don't know what I did with the sizing of this.
It is our date palms. Two of them!
Onion in full bloom now. I have no idea when I'm suppose to catch the seeds.