by Robin
Our street has a huge street party each Memorial Day. People come from everywhere. One side of the street is very kid-friendly and the food is on our side. LOL. The other side is more for adults who want to hang back under the shade of an oak tree, enjoy their ways .... ;o) , and watch basketball on the outdoor tv screen. The entire street is shut down for several houses in length. People bring plenty of casseroles & desserts. Smokers are billowing out all sorts of great smells. We went through over a couple hundred hotdogs & hamburgers too.
There is also a cake contest, karaoke, talent contest, raffles, corn toss, tug-o-war, egg toss and this long slip-n-slide, powered by fun, a little water and lots of bubble bath! My family had hours and hours of entertainment!!! I even did a little "Mustang Sally" on the karaoke, which was embarassing and fun all at the same time. Stop laughing. I had the teens do all the back-up dancing. The crowd was my background singers.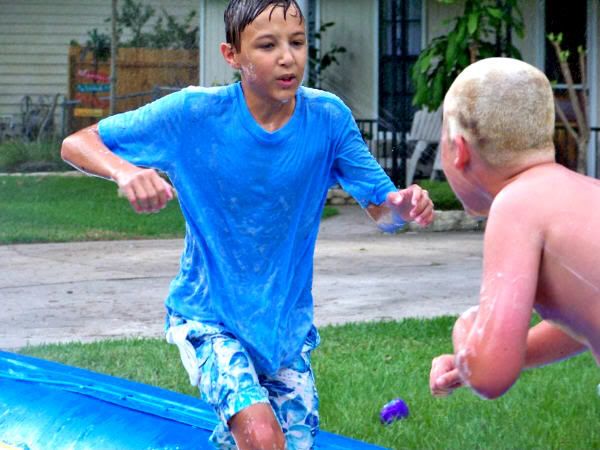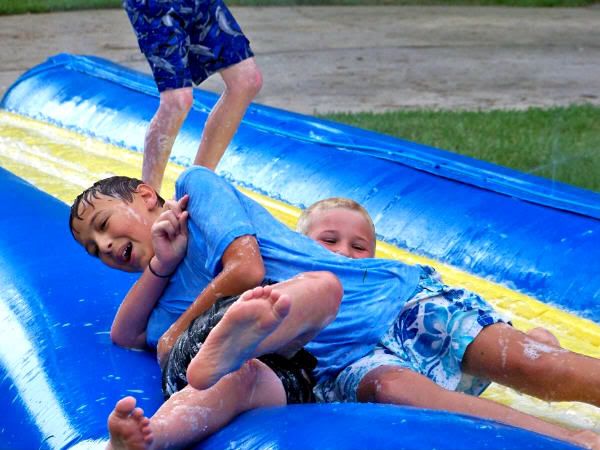 At 9pm, the kids are all sent home or inside for a movie. There is a wheel of destiny that that adults spin. We did not do that, but I hear it is quite the crowd pleaser and the party goes well into the early morning. My neighbor said the cops were called but they walked through and didn't say anything to anybody before leaving. Honestly, it is a very tame party and the volume of noise is pretty hush given all the people. Even Jack said he could barely hear the karaoke music from the end of the driveway.
It is a great thing to get to know my neighbors much better. We have multiple EMT & nurses on my street. You never know when that may come in handy with having boys.
Today, Jack took a couple coworkers out fishing.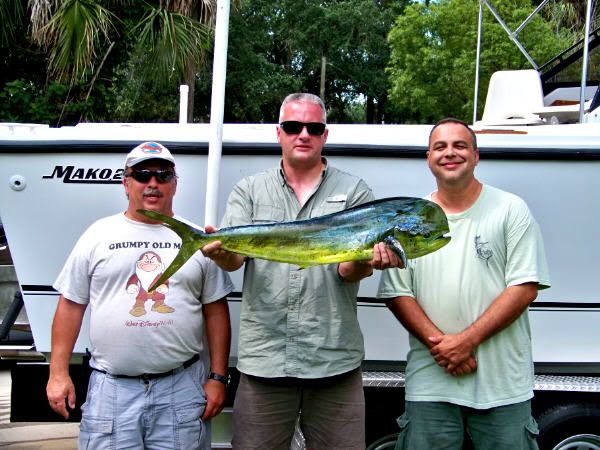 The boys and I entertained ourselves by attending the Open House to the Valiant Air Command Warbird Museum in Titusville. Imagine our surprise when we pull up and see two of our church/ homeschooling families (friends) also arriving. We crashed their tour which made it very enjoyable for me. The boys had a new audience and I had friends to chat with. The other children's dads were great in taking the reins & answering many of the kids' questions.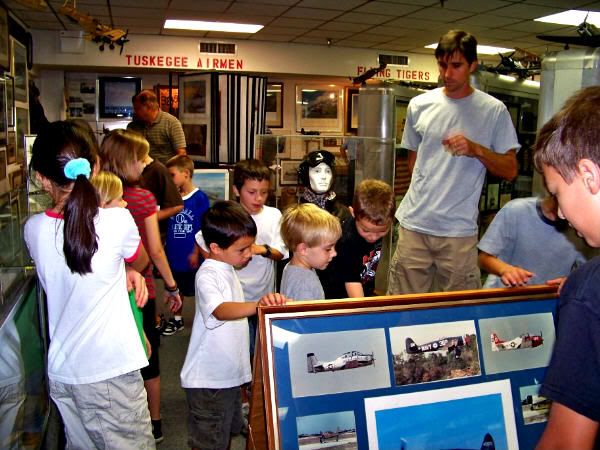 I happened to capture this "money shot" pic in the hanger. I love it. I knew it would be a winner the minute I snapped it.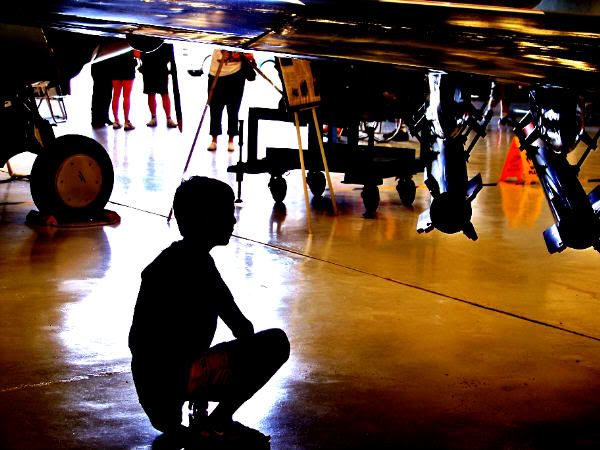 I hope your Memorial Day weekend was as memorable as mine was.