by Robin
Wed night, we had awards ceremony for all our Awanas children that finished books or achieved awards.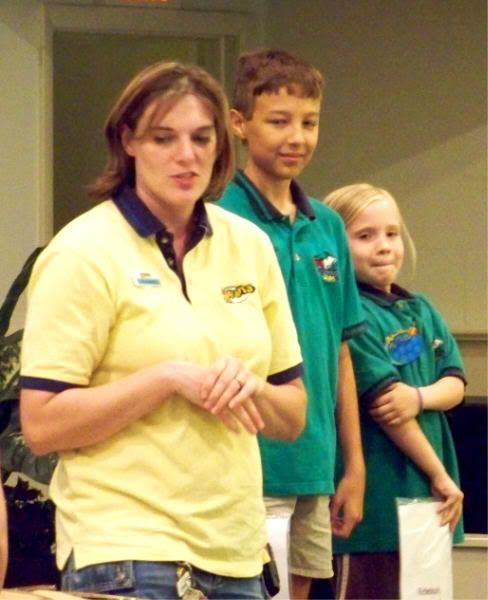 Over 1500 Scripture verses were memorized this year. They averaged about 85 children each Wednesday. Simon Peter finished a book this year. So he was was given a cool red/white rosette.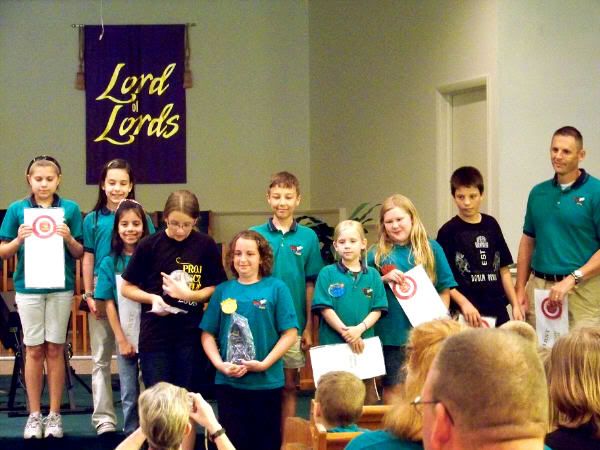 He is a TNT'er but there are also Sparkies and Puggles.
Afterwards, the kids were able to go buy stuff with their shares (fake money). Then, the kids vote for a few of the leaders to get pies in the face. Total kid fun!!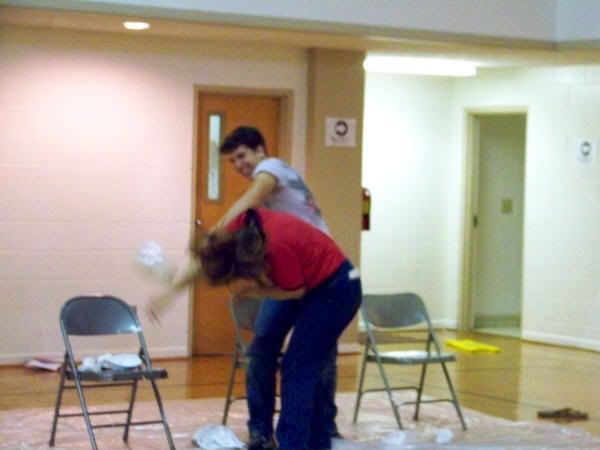 Here is a mother smashing a pie in her son's face. I think she enjoyed that. LOL.