by Robin
Each year, we are fortunate to be in a group of homeschoolers in our county who offer nationalized test taking services. They have numerous certified teachers or ex-teachers who still have their certificates willing to deliver these tests to us. It is a huge blessing.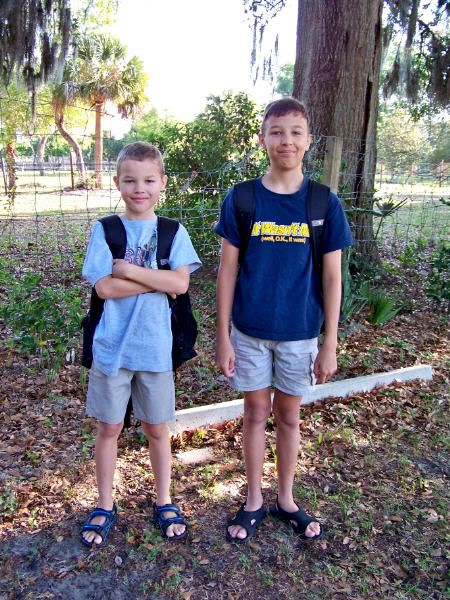 Each year, we taken an annual photo on the testing grounds.
The boys used to be so nervous about taking their tests but now they see it as an opportunity to reconnect with friends and "feel" like they are in public school for 3 days. They love the entire back-pack & snack part of testing. Oh and playing BINGO...ummm... GLORY at the end of each day. It is their reward.
Here is Simon Peter testing out of 7th grade and into 8th. Yeah! When he started this, he was testing in 3rd grade!