by Robin
So many of my friends are taking pictures of baby birds in their nests. Not me... I have snakes, which would explain why I never see any baby birds.
The other week, I was heading out to the pool pump (back when we had water in the pool) to unplug it for the night. I was a little startled to see a snake tail half out of the bushes. Then, a 2nd one slithered away.
I went to grab the camera (ALWAYS!) and alert the boys back in the house. When Simon Peter and I got back, the smaller, slithering-away snake had come back to peek through the boards on the bigger one still half out of the bushes. (Excuse our warped boards.)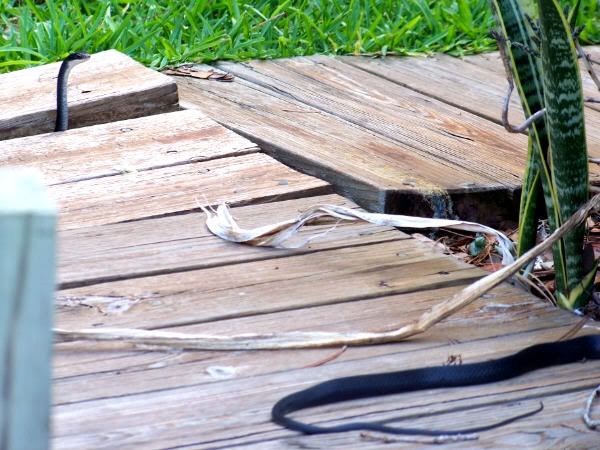 It was strange. After my heart stopped pounding and we both stood by for a while just observing. We guessed that maybe they were male & female snakes on some type of rendezvous.
(The assumed male)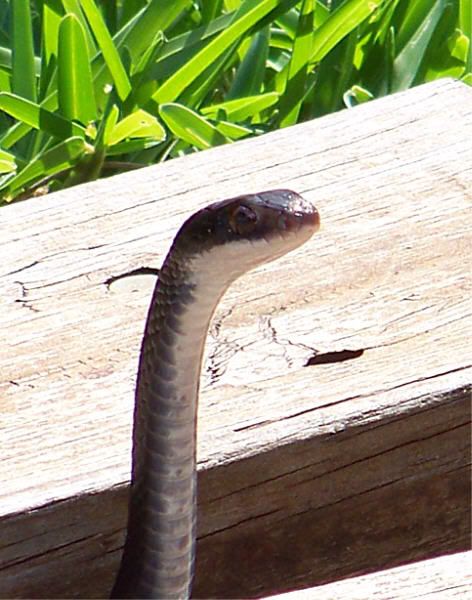 Simon Peter even got our diving trident to discourage the smaller snake. He wouldn't budge. It's like he was totally mesmerized by the other snake who still hadn't shown her head.
I missed the money shot of where he was touching the snake. I got greedy with the zoom and focused on the boards instead of the snake head.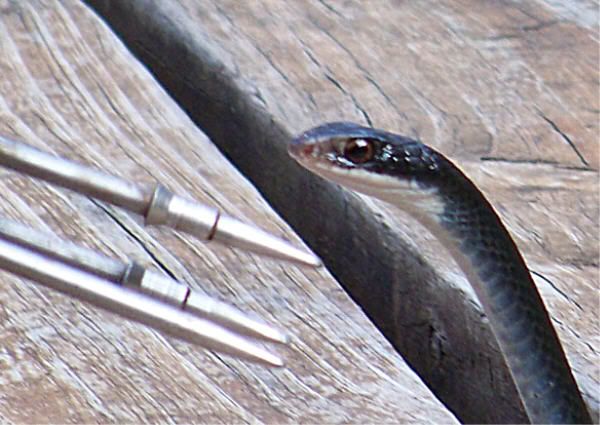 Later, I think all our walking around had sent vibrations to the bigger one (female?). She slithered all the way up in the bushes and then curled up.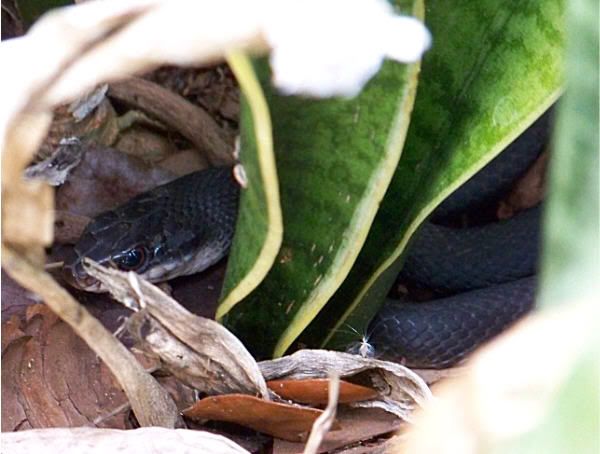 I can only guess that we'll have a nursery full of young black racers in two months time. Seems like that would be about right. July/August.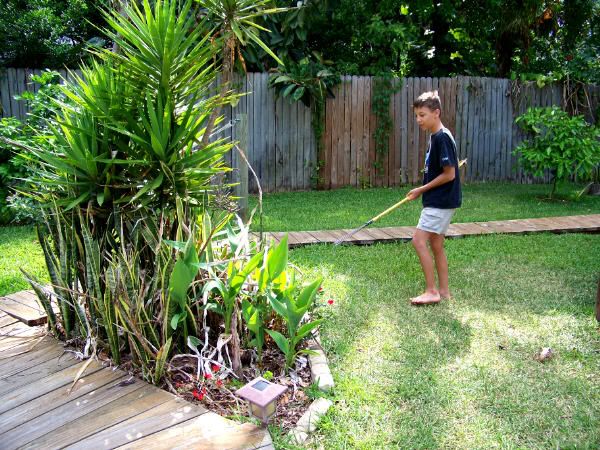 It is a good thing these guys aren't poisonous or else we'd have dead snakes by now. It's also a good thing that our chihuahua boys didn't make their way outside first. They usually accompany me on every trip to the pool pump.
Hope you weren't too freaked out by all the snake pictures. (Renee!) It really was a cool experience once everybody was spotted, ID'd & in their proper corners.
Have a great weekend all!!