by Robin
No, I didn't mean Dog eat Dog world..... I literally mean Snake eating Snake world.
My approach. I was confused. I saw contractions and I didn't know if she was giving birth or eating. I couldn't see the head.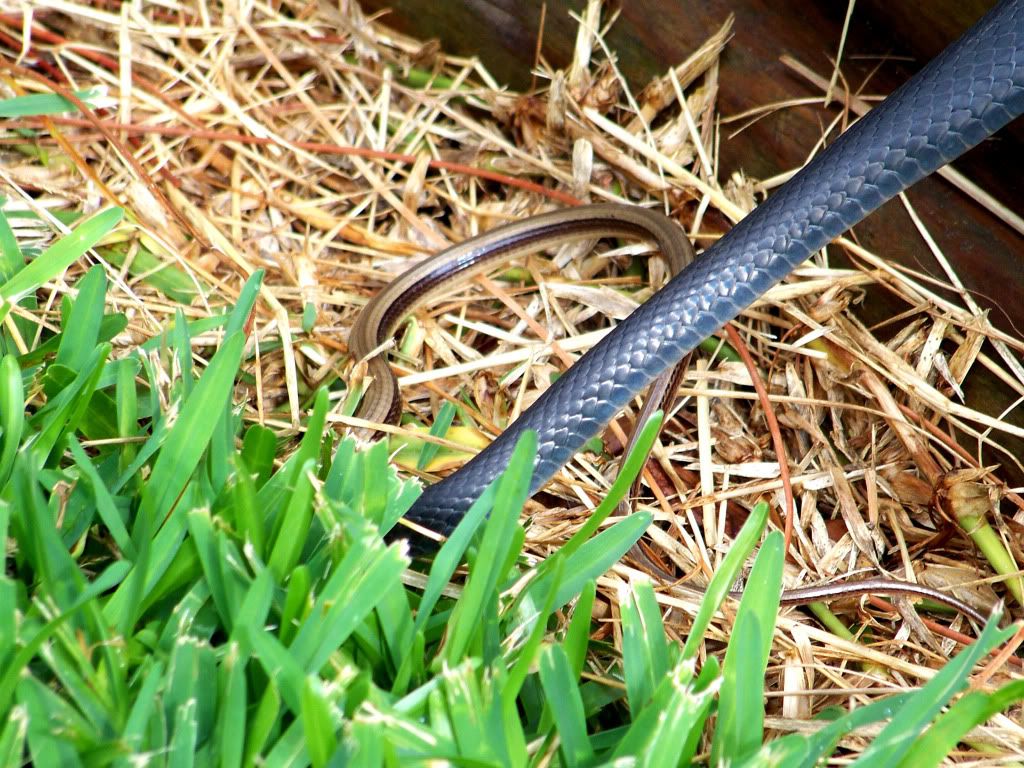 (Renee, this isn't the girl from my ADD talk yesterday. This is her younger, smaller sister. LOL)
Ahhh..... here is a better view. Ignore the verticle black watering hose in the garden.
You cannot know how entirely grateful I was to have seen "them" before I got in the garden to pollinate my cucumbers like I normally do each morning.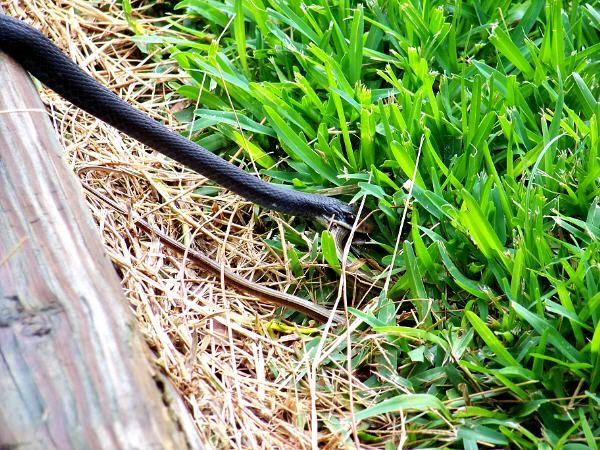 Ewww, ewww, ewww!! Gag... Ewww some more.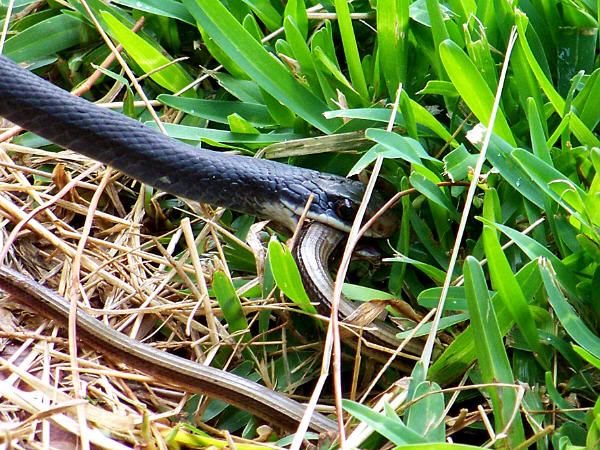 Don't let it ever be said of me that I don't have enough snake pictures on my blog. LOL. This is a black racer eating what looks to be something like a ribbon snake. I am no herpatologist, nor do I want to be one. I just live in *their* yard.