by Robin
Can you believe it has been over a year since we've been to the beach? I have no excuse. I live right here practically. How could my life be too busy for the beach? We're homeschoolers for goodness sake. We can make free time whenever we want (ha ha - tongue in cheek).
We took off Friday to Jetty Park. Lovely place.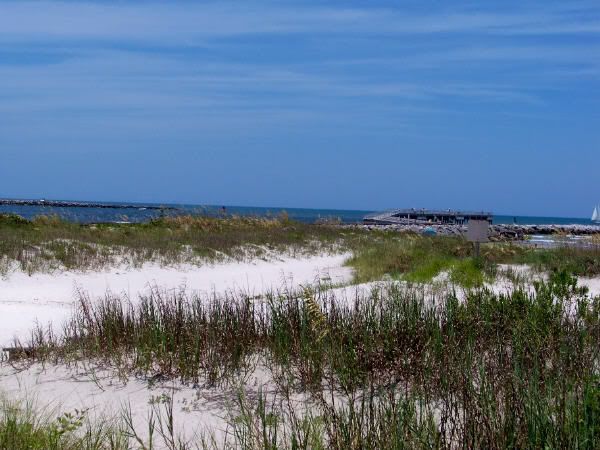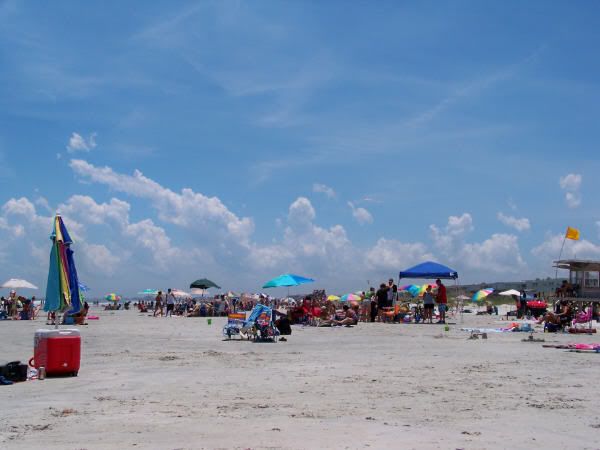 I just know one thing.... it cures summer boredom. It seems like the best way to escape seeing one another day in & day out.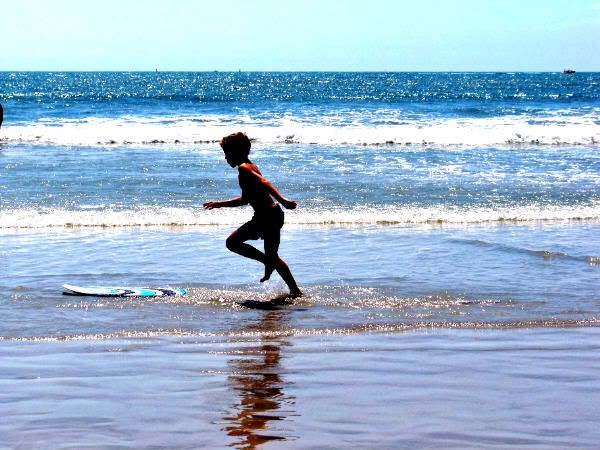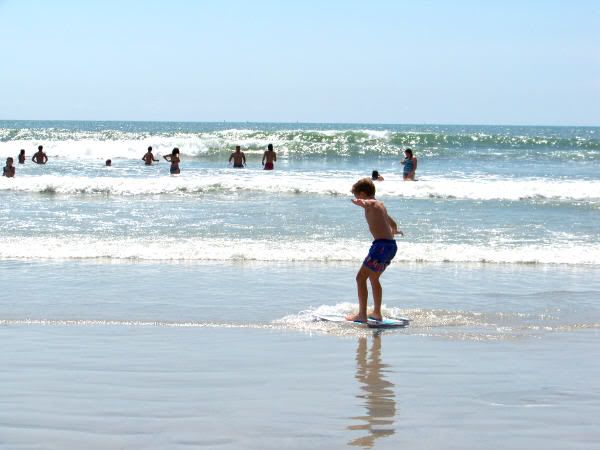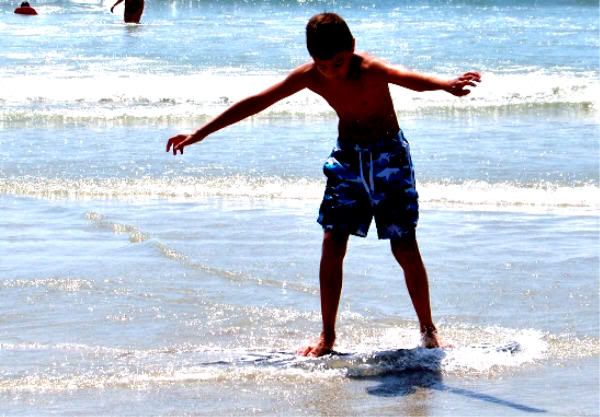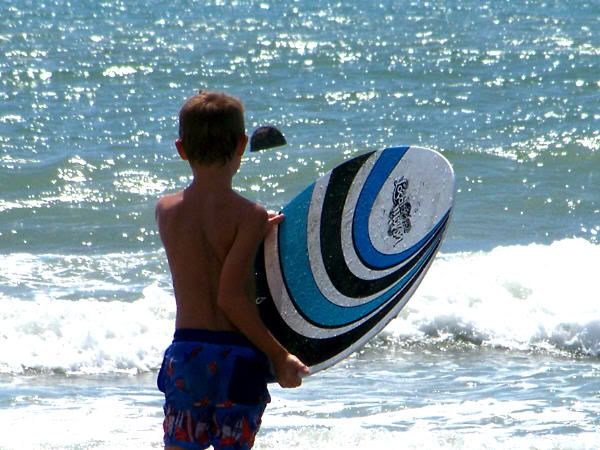 One can get lost in the ocean or building sand castles. I even saw adults building sand castles. You never get too old to dream of far away places.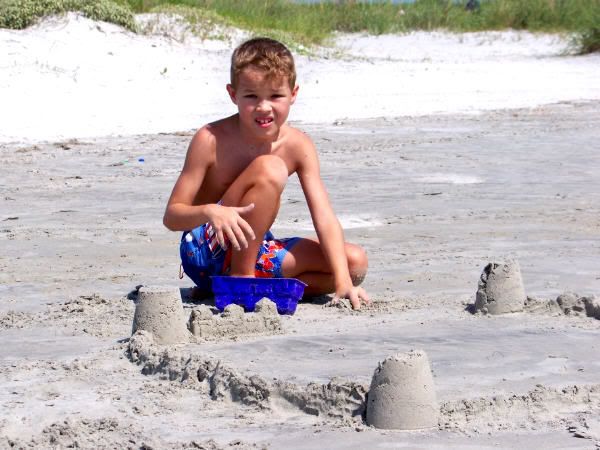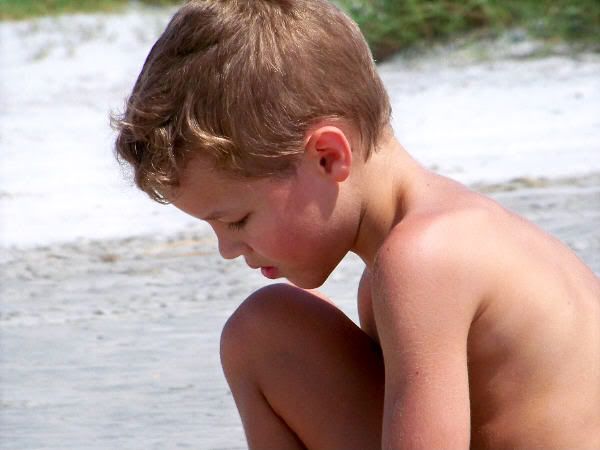 Something about the sun that makes everybody smile.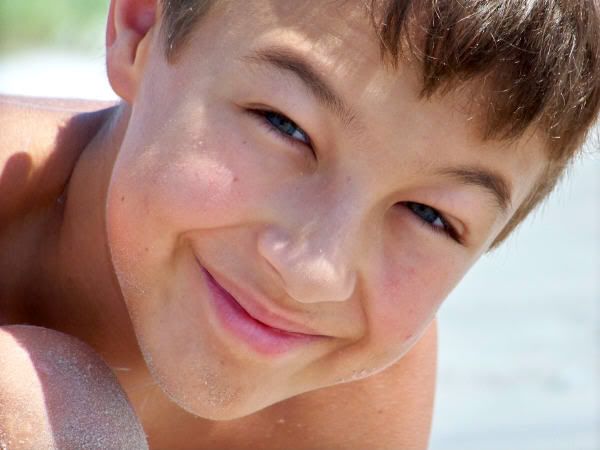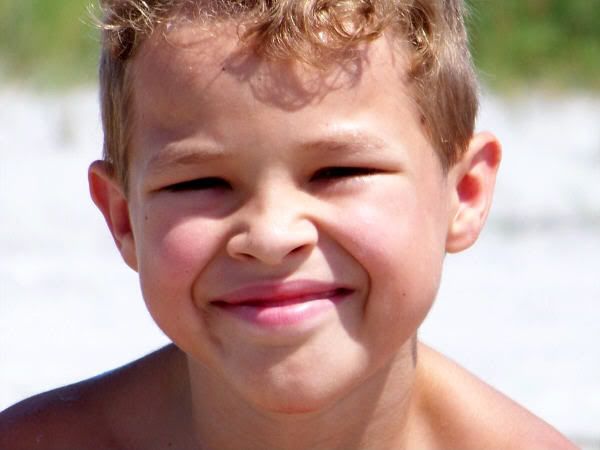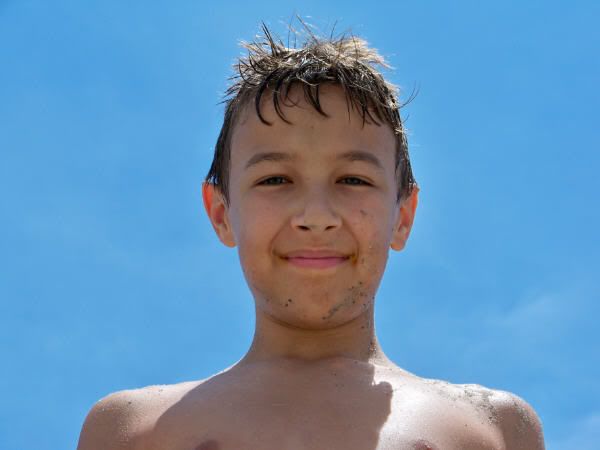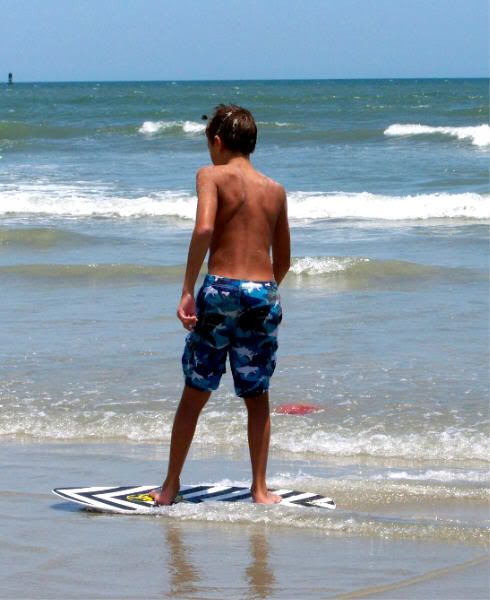 Happy Skimboarding & Castle-making!!