by Robin

We had friends over on Tuesday. It was part rehearsal for a church skit/musical that the boys are in, but it was also part pool-time fun. These guys were so great to have over. There was not a single disagreement between any of them. It was a great way to spend a morning.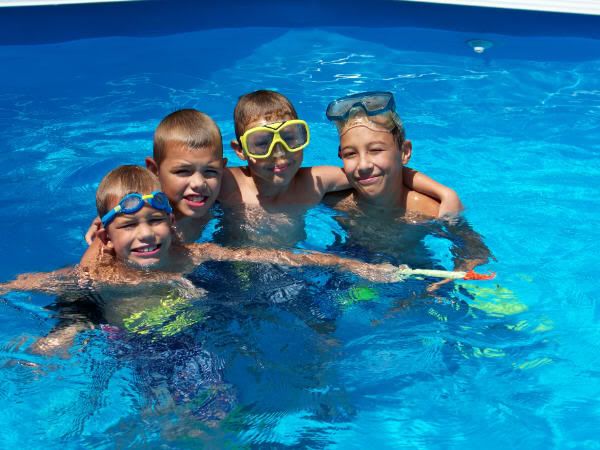 Here they are showing off their "guns". Men will be men!! :o)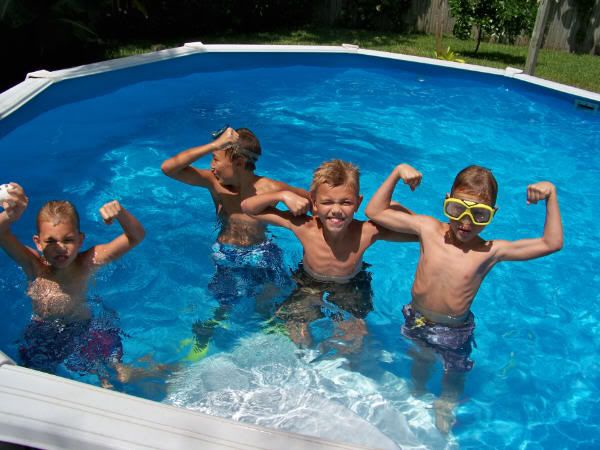 Our musical is the Boomerang Express one from Lifeway Ministries. Our performance is Aug 2nd and after that, we go scalloping!!