by Robin
Ten is about being independent. He picked out his own cake. I couldn't sway him for nothing. I have a friend who makes beautiful cakes. I wanted to give her some business. But no.... this is what he wanted from a store. So, we humored him.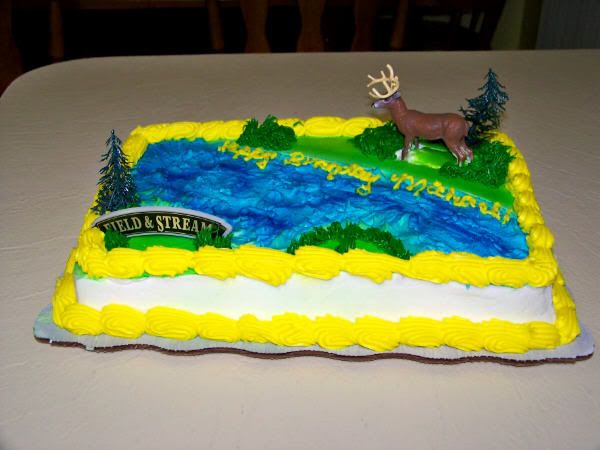 What a sweet & innocent cake decoration.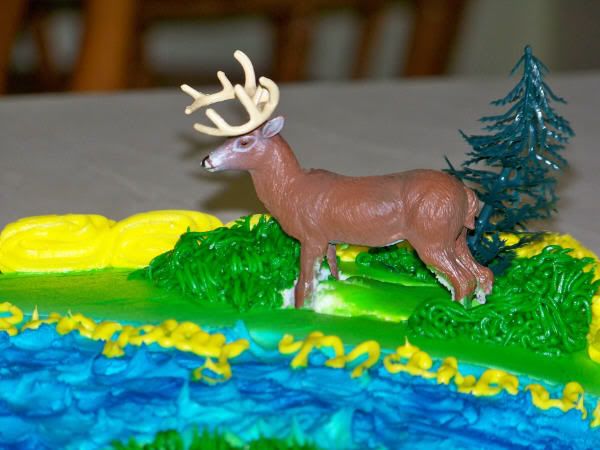 Little did he know....... (We had this topper removed, but somehow it made it back ONTO the cake.)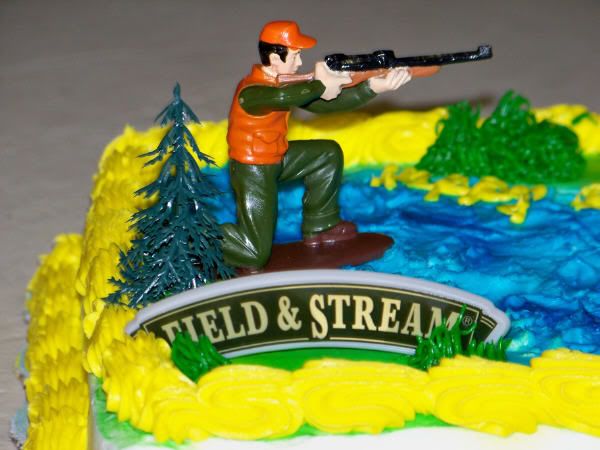 We had those reigniting candles. He loved that.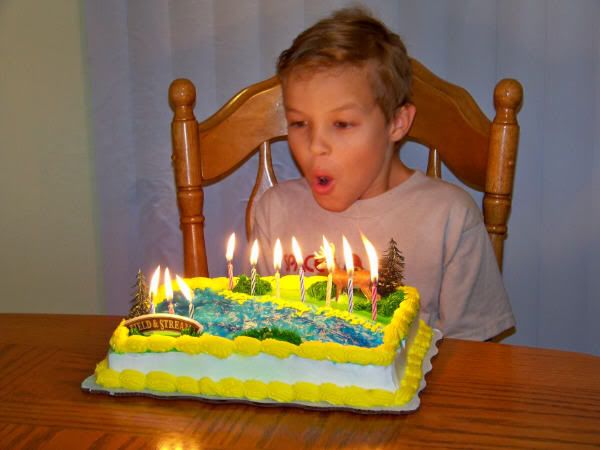 Nothing like deer feet.