by Robin
Sunday evening, Andrew was in a musical which was a spin-off to the VBS theme, "Boomerang Express". The songs were the same, but we changed up the choreography and added a skit for those kids at our church that were up for acting.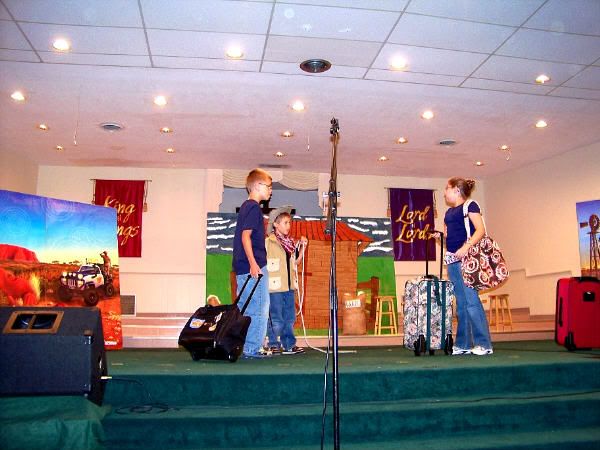 It was a hard 9 weeks for me (one of the leaders), but we got through it much like a woman does with labor pains. Nothing wonderful ever comes without some pains. But when it is all over, you're so overjoyed and think you can tackle it the next year again. (Not to mention, I always get the best seat in the house - the front row!)
This is my second musical at our church. This was Andrew's first time with a lot of lines. He really made me proud and did very well. He played the part of "Isaac". Isaac has a lot of personality & wants to be like Crocodile Dundee. This part was perfect for Andrew.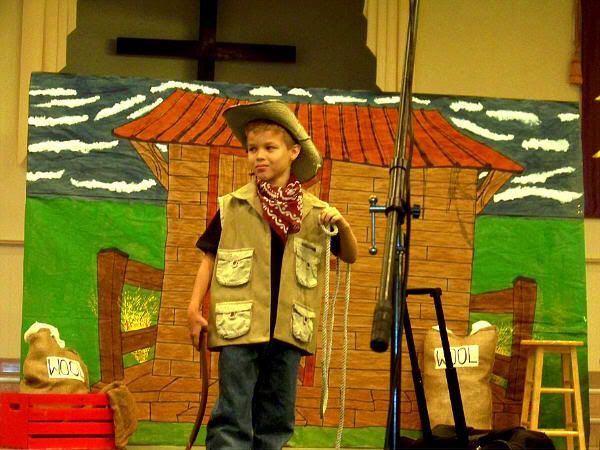 Here, the two boys carry almost the entire scene by themselves. They did great.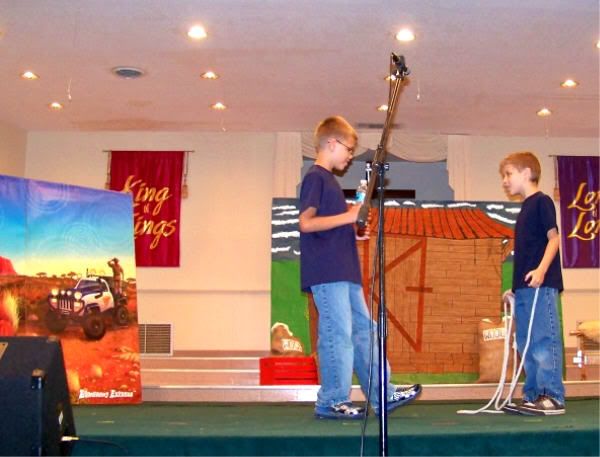 I choreographed this next song, "Working on my serve" to include all types of props of service in the church. It was a whole lot more meaningful than the hand motions they were given at VBS time.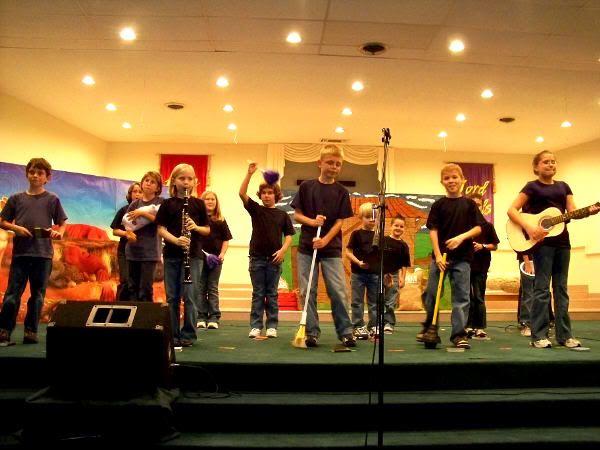 Hope you enjoyed these.
Robin