by Robin
It's been a time of transition for the garden. As Obama says, "Change". Yes, things are changing but not really for the good. The summer heat has taken its toll on the plants and everything wants to die in this heat. So I pulled a lot of dying tomato plants. Tiki helped me. He loves to dig.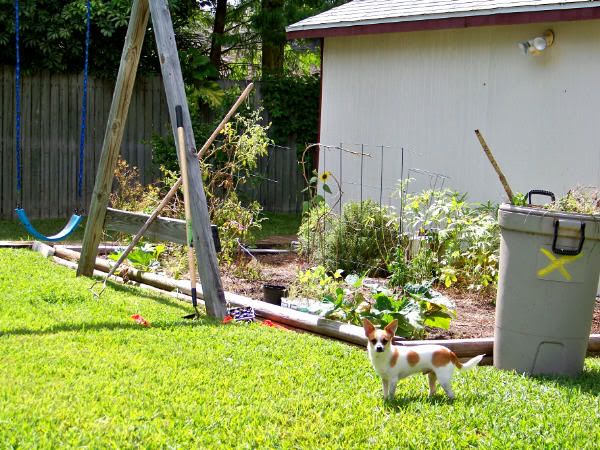 Then, I had my share of a few hours of weed pulling between the 3 gardens. The dogs thought this was great fun to have Mommy in the dirt with them instead of yelling at them to get out of there.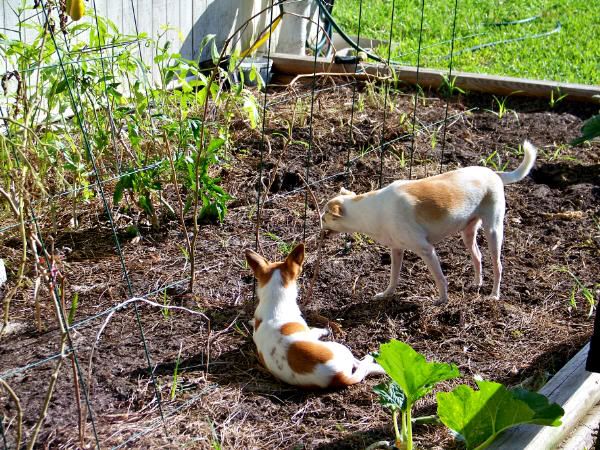 I did put some seed out from what I had drying. Onions, lettuce, bush beans and romas. The bush beans did pop through the ground already. I hope to get a decent fall crop out of them.
My pineapples have been growing all summer long. One of them turned yellow and probably need picking.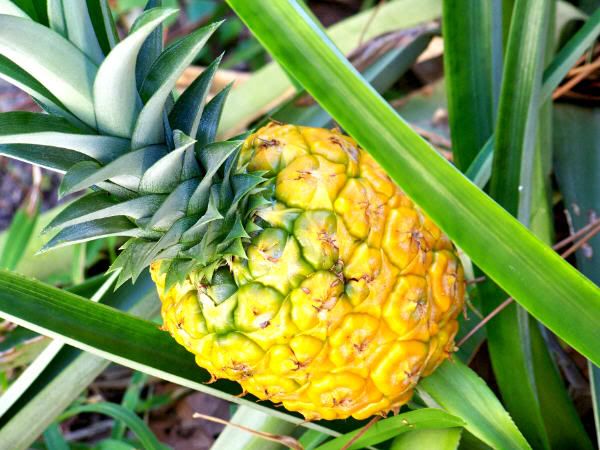 The bigger one is still green, but leaning over because of the weight.
My 2 banana pepper plants produced only 1 lone pepper. That stinks. I put them in the ground way too late. I'm going to take that pepper and dry the seeds and get more babies for the fall.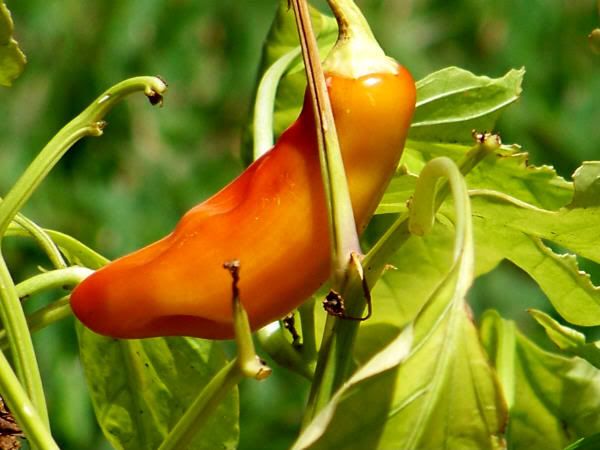 On Thursday, we had something really big happen in the garden. We saw honey bees on the sunflowers. This is probably nothing to many folks, but for me, it's like winning the lottery. (Maybe Pnatolie will understand my enthusiasm here.) I haven't had any bees pollinating my cucumbers, squash or watermelon blooms. This is real progress. The bees know we're here finally.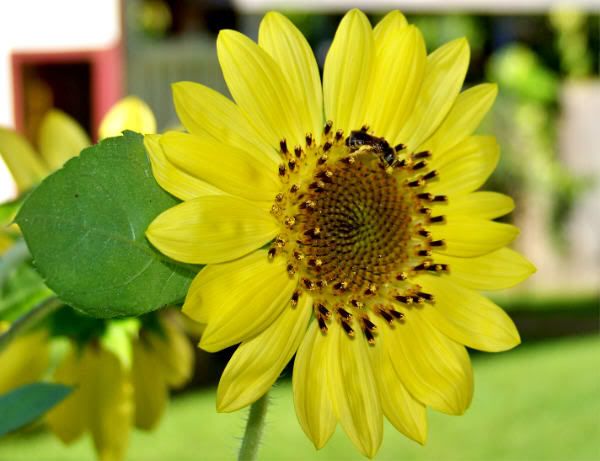 Earlier this year, we signed up for the "Hunt for Bees" - The Great Sunflower project out of San Francisco State University. In short, you grow the sunflowers and then keep some basic data on numbers & types of bees you get on your plants. Then, you submit the results back to the University. I'm so excited.... I know I said that already.... but the bees we have are honey bees. This is very good.
I'm going to save seed and continue replanting future generations to encourage more to come back in the spring and because the bee populations must also need to grow in our area. I have no idea what nearly wiped them out of our area, but some are visiting now. (Our other home had bees everywhere! )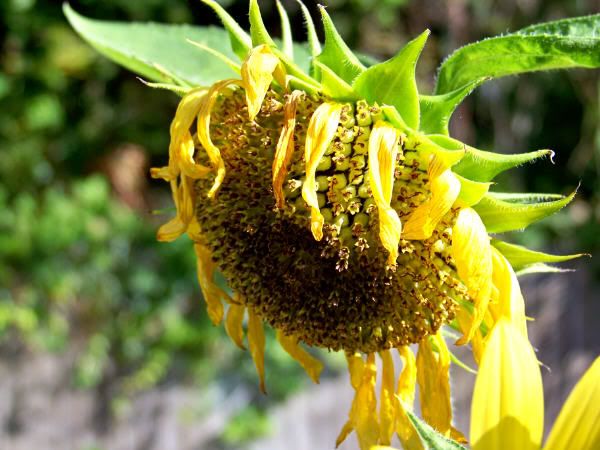 I'm continuing to compost, fertilize and replant for the fall. I'm taking a little bit of a risk in case a hurricane comes, but so far, Bill passed by without any wind. It's almost the end of August and I'm antsy to get some plants going while the days are still filled with light.
Have a wonderful Monday!