by Robin
We're helping out the University of SF do a study on bees in our area. They gave us some sunflower seeds to grow plants. Then, we're suppose to sit outside for 30 min each day and see how many bees visit our sunflower plants. So far......... zero. This, I already knew from having to hand pollinate my cucumbers.
Here's the big one by my bedroom window.
Here's the smaller one in Garden #1. I can't believe how fast they grew inspite of getting the seeds in the ground late.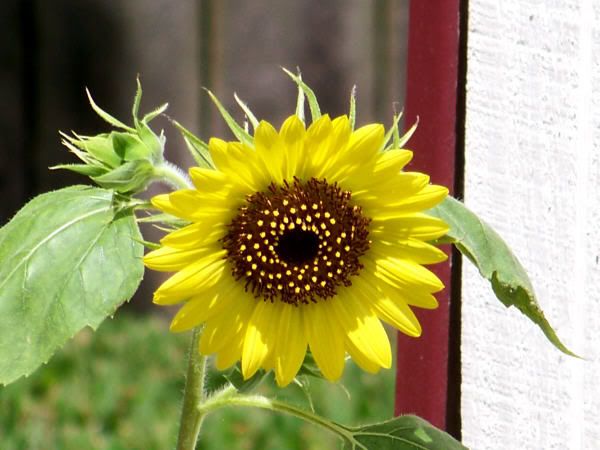 Having sunflowers this year has really inspired me to do more next year.