by Robin
We had a fun time today at Kennedy Space Center. It was free day for Brevard Co residents. So, no pressure to do everything. We go about every other year. I like to keep current on the new exhibits. One of the new ones this visit was the Hubble Telescope Gallery. It was soooo cool. Obivously the pictures but also the fact that we had it to ourselves!! The whole room. We had so much fun. Andrew is maturing and reading those placards of information. Wow! I wish I could remember ever fact that we read.
Here is a model of the Hubble docked with the shuttle for repairs. The Hubble is approx 45 ft long (like a school bus).
When I looked down the exhibit at the boys, I saw that moment where I had to grab the camera.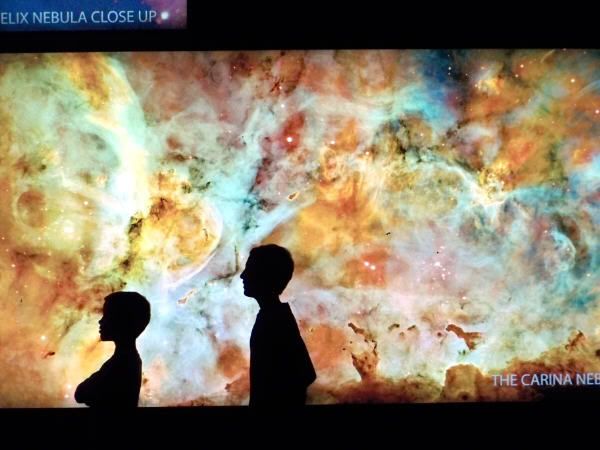 But then, they were onto me and their comical side came out.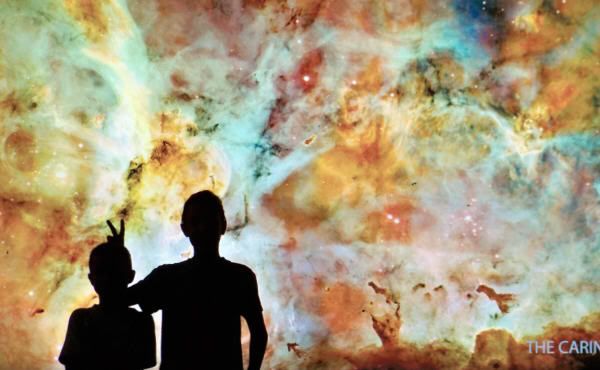 Ahhh, the joy of raising boys.