by Robin
I love a man with a sense of humor. He happily posed for this knowing it would be on some crazy-woman's blog. Somehow life in the Keys seems to make life better even when your head is being squished by your wife's feet.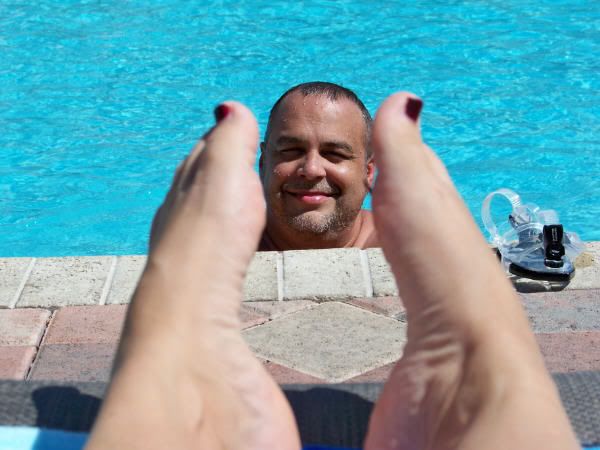 Now this one... he didn't know I took. Had me totally laughing (on the inside).
Of course, a man with a sense of humor is alway closely followed by kids with a sense of humor. Imagine my horror when I looked up and saw this. It's not like we were totally alone either. Horror was quickly replaced with a light-bulb moment. Any mother with a sense of humor has to take a picture of it and put it on her blog.
(Disclaimer: At no point was this child ever showing his private parts. It just looks like it.)

Well, hopefully tomorrow I'll have something more serious and tame for ya.