by Robin
While we are gone, our pets are staying at home. I have a dear neighbor who loves animals and we trade dogsitting all the time. I have 10 little surprises for her this vacation. Our tadpoles turned into frogs and we were smart enough to get them into the habitat before they could escape our buckets.
I think 7 of the 10 are in this photo below.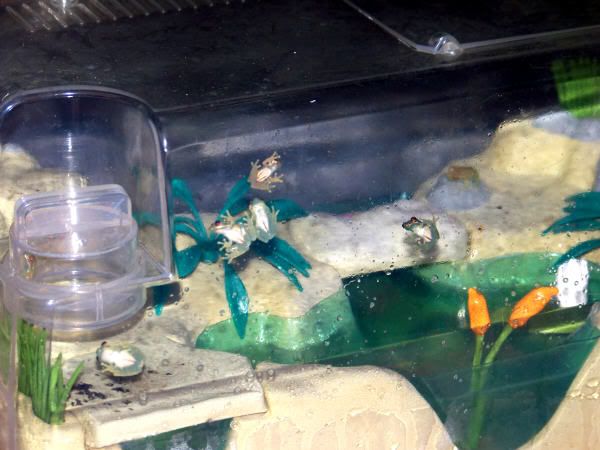 Aren't they cute? They came right from eggs floating in our pool. Jack thinks they are tree frogs.