by Robin
I have not been a faithful blogger lately. I've been in the bed & at the hospital with terrible back pain. However, God is good and I'm back up....... if not slow at my chores. I thought you'd like to see what is going on in the garden as the cooler weather creeps in.
Garden #1 - pre-treatment for some critter that were eating up my tomatoes on the right.
Happy bug-free toms are starting to grow this week.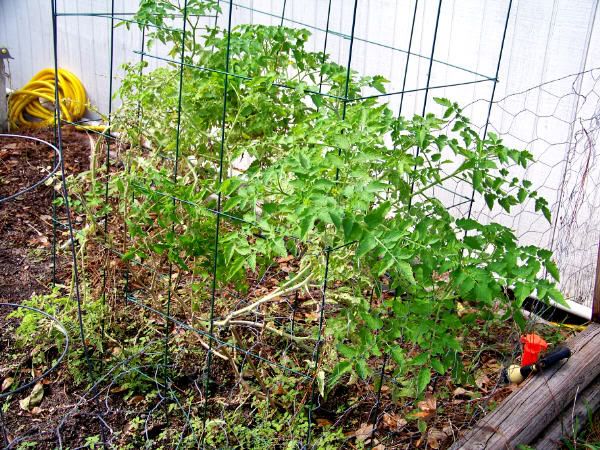 Baby Canteloupe started from kitchen scraps composted outside. It has already turned orangy and looks like it may be dying inspite of watering.
My 3 yr old Gal still producing yellow Sweet Bells.
One of my Okra babies is on steroids. Lots of blooms.
As of this week, I have 2 okra growing on her.
Peppers & Chocolate Peppermint in pot - pre-bug treatment. The Roma tomatoes are also kitchen scraps that were growing but getting eaten by bugs.
Happier post-bug treatment. Organic is my goal but once in a while, I do have to bring in the big guns or lose my efforts.
Bunching onions coming along nicely for the spring.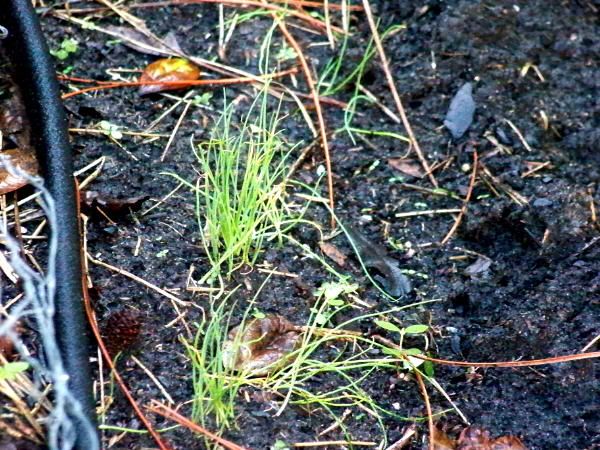 Garden #2 is more sandy, so I thought I'd try my lettuce & carrots over there for the winter. I lost a lot of my red lettuce when we went on vacation & we had some drought. When I feel up to it, I will shop for more Meschun (sp?) seeds.
Here is a small harvest that Andrew picked for me yesterday. Not much but it will do for a nice addition to a salad.
Thanks to the winds of Hurrican Ida, we have some early grapefruit that have fallen in the yard as well as veggies.
Those are my first cherry tomatoes off a fall seedling. Yeah! My winter salads are coming soon.