by Robin

A little late in coming but here they are.........
Two days of building a Lego Pumpkin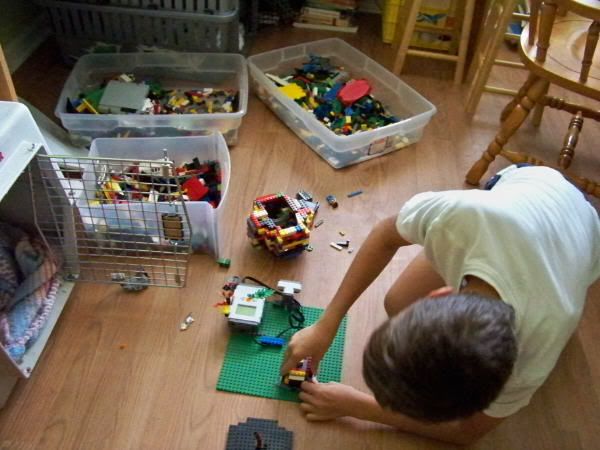 The pumpkin head rotated around with somebody passed the motion detector. Then it would say "Hello" as you got the candy and "Have a nice day" as it turned back around for the next person. I'm very proud of Simon Peter for having such an inventive trunk!! Little Tiki sat with us for the night and enjoyed all the kisses he got from the girls.
Shame on me for having a dirty lens, but here is a picture of the group of trunks in a circle. The moon is just above the trees. The people next to me had a campfire going for S'mores being their Trunk-or-Treat idea. They won 1st place. It was fantastic having the fire, plenty of chocolate and a beautiful night filled with happy kids.
I just realized that I only took 1 picture of my boys and I didn't even downsize it for the blog. Shame on me. Oh well. One was a cowboy and the other was a futuristic nerf gun warrior. LOL.
Count your blessings, name them one by one!!