by Robin
We had a wonderful Christmas Eve and Day here at our house. Jack was on-call for work Christmas Eve, which turned into all day AT WORK. So, I kept busy with cooking and doing more grocery shopping.
Here, I made my infamous Garlic-Lime-Sweet Chili's Chicken. (lime zest on top too)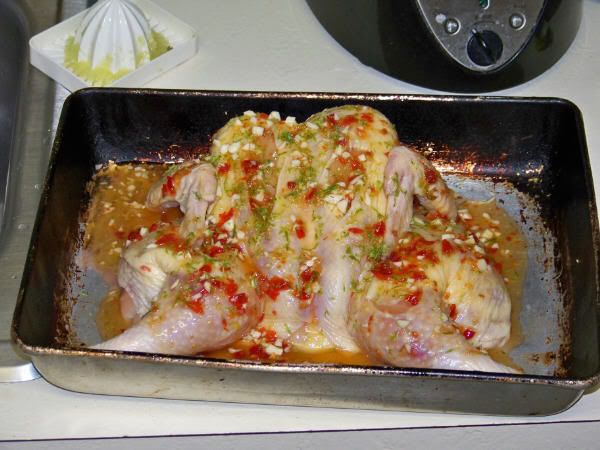 Very Christmasy looking. First you spatchcock the bird, laying it flat. Then stuff under the skin all the juices & tidbits. Then pour the remainder over the bird. Cook a good hour and then some.
Forget potpourri or scented candles. Make one of these. Your house will smell much better.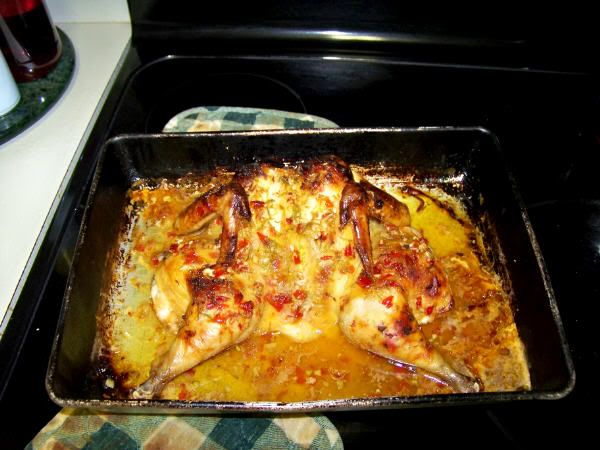 Then, we ate early to get down to church for warm-ups, sound checks and sing two services. The boys absolutely loved having
lit
candles
to themselves in the back row of church
and Mama was in the front, unable to supervise them.
(Who's great idea was that? LOL)

Most everybody went to bed fairly early, as it seemed like a long day.
Christmas morning came at 7am for us. The boys were happy & thankful. We sang "Happy Birthday" to Jesus, which warmed my heart. They opened gifts. We talked about all the great traveling we did this year.
I really don't like to post up for the world what my kids get, but I did want to make note that I was surprised at how a simple pre-paid cell phone became a rite of passage for Simon Peter. It was the next level to independance and manhood. For him, it will probably be a very memorable Christmas.
I'd also like to add that I wasn't really happy with the lack of toys stocked on the store shelves. Both boys had favorite choices that were either non-existant locally, or back-ordered for months on the internet. Things for sale that caught my eyes in a flyer, which was off the shelf in 24 hrs. One toy store was closed down sometime during the year. Very strange year for me - shopping-wise. I'm sure it was all affected by the economy.
We had the big breakfast mid-morning, so lunch/dinner came about 2:30 for us.
5 lbs of steamed Snow Crab legs and a pound of shrimp (Scampi style).
Plus, one massive hashbrown casserole. I forget to put out any veggies, but nobody complained.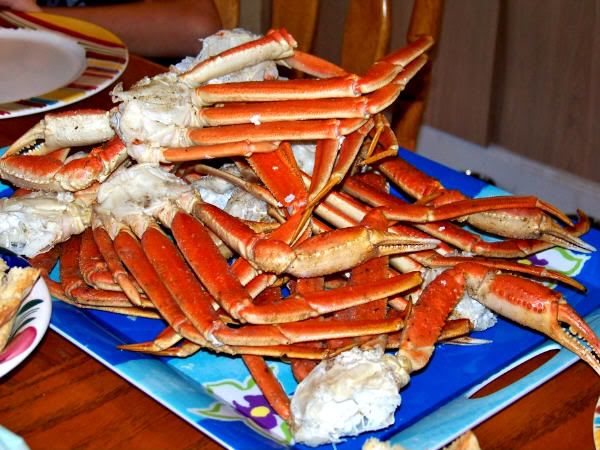 We watched our Night of the Museum 2 movie and had a "silent" night. This morning, Jack back at work for the day and the kids and I headed to the beach. See Robin's Reports for those pictures.
Merry Christmas