by Robin
These are to die for....
Paula Deen... my hips hate you.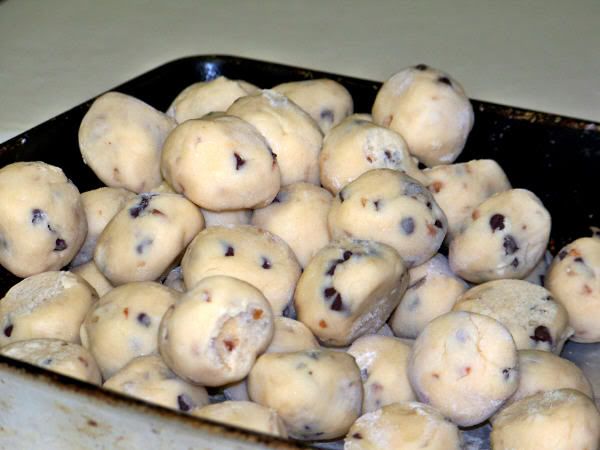 Men have fought wars over heavenly treats like these.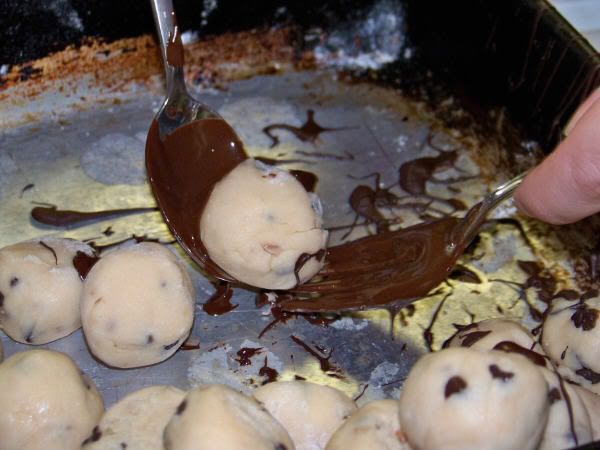 You HAVE to make these.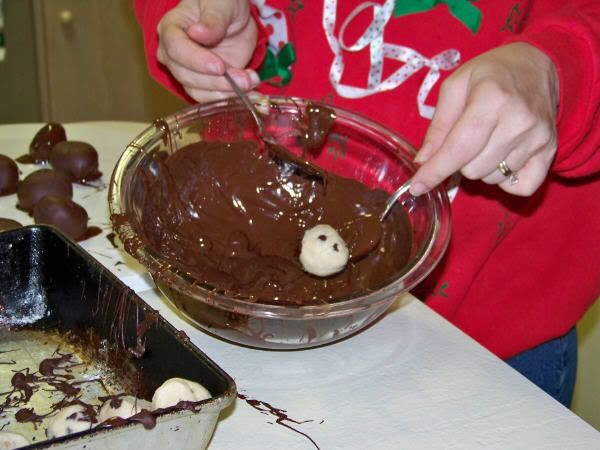 I'll be taking these to every party I'm invited to for the next decade.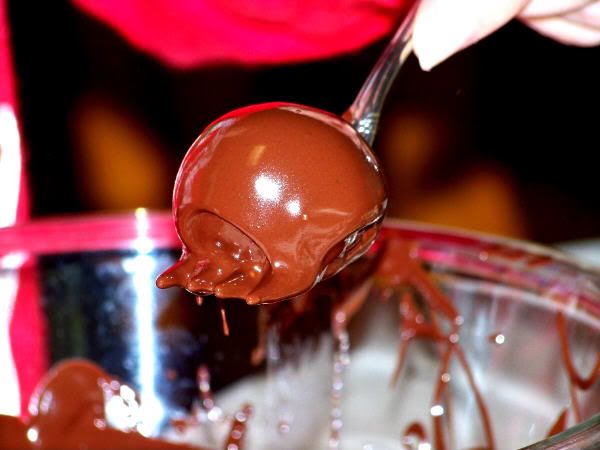 They will be the hit of every party.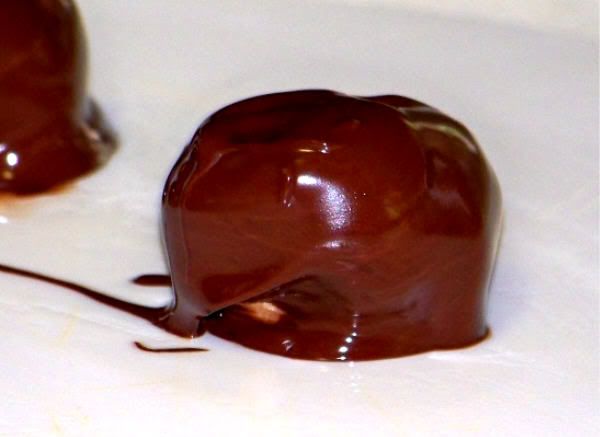 Children will love me and call me blessed.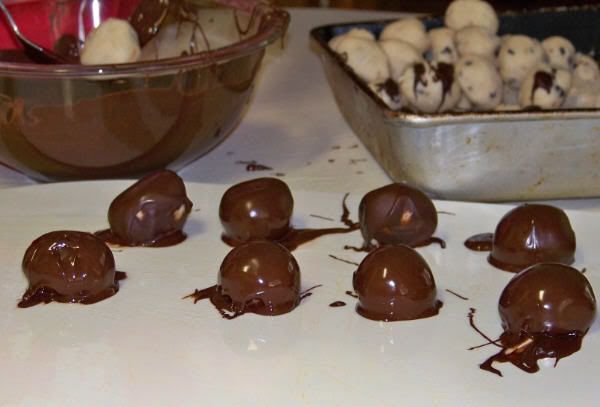 Women will hate me or want to be me.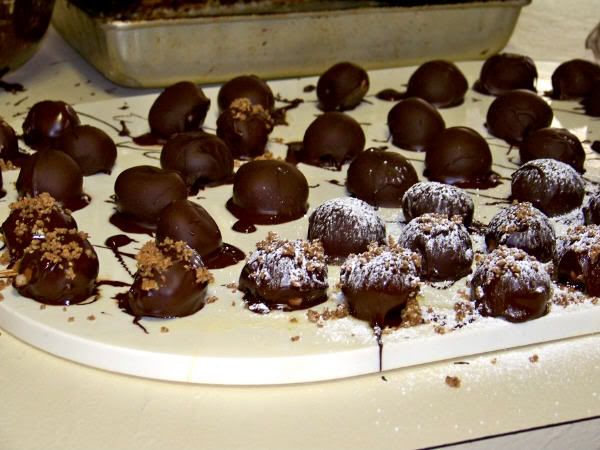 Men will beg me to marry them...
(ok not.. LOL)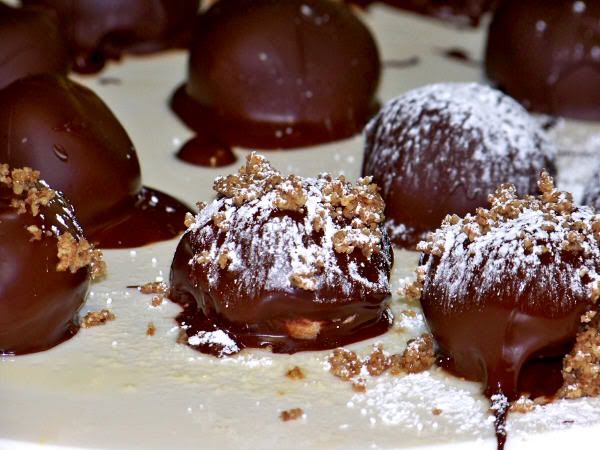 Women will cry mercy for these every PMS cycle
http://www.foodnetwork.com/videos/cookie-dough-truffles/45548.html
Here's how you make them. It is so easy (until you get to the messy chocolate part)
With the leftover warm chocolate, I drizzled it over Chinese noodles (or pretzels) for that sweet/salty combo.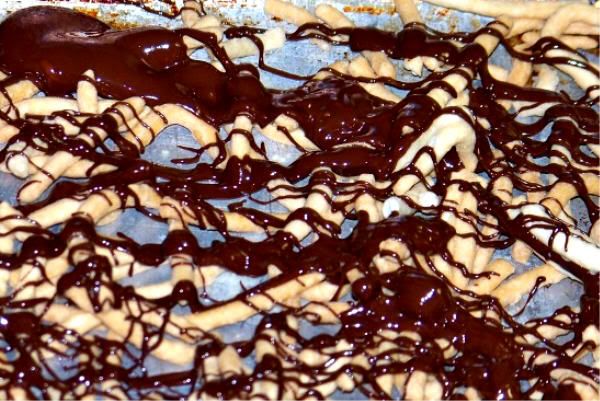 These are Candy Cane cookies. Very easy. Ranger cookie dough (Better Homes & Garden cookbook) but with 1/2 vanilla - 1/2 peppermint extract, rolled in balls, baked 8 min. Sprinkle with confectionary sugar & crushed candy canes on top.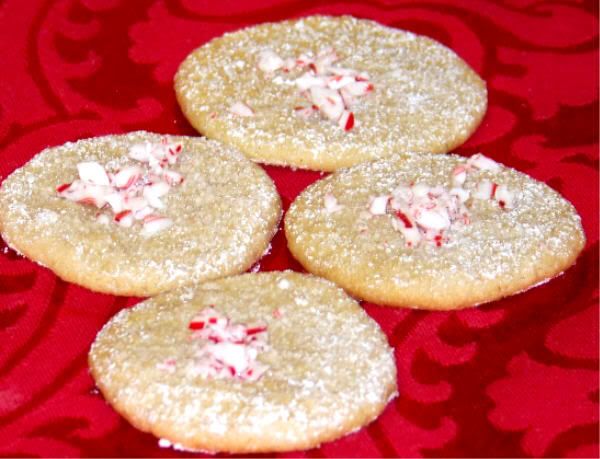 All your friends will have fresh breath at the party. Serve promptly to friends with halitosis.
Merry Christmas!