by Robin

This year, I set the record straight that I would not be getting on the roof. No way. No how. I've done this two years in a row and did not feel I had the strength nor agility to do it this year.
I spent a short visit in the hospital in November for my back pain and am currently in physical therapy for this month for my reoccuring bursitis/rotator cuff issues. I have no idea how I did this originally, but it flares up ever few years because of the 1001 things I do every day.
So, with that said, the boys agreed to help me string lights at a low level. Jack was so surprised when he got in from work.
(And maybe a tad happy that he didn't have to deal with tangled lights.)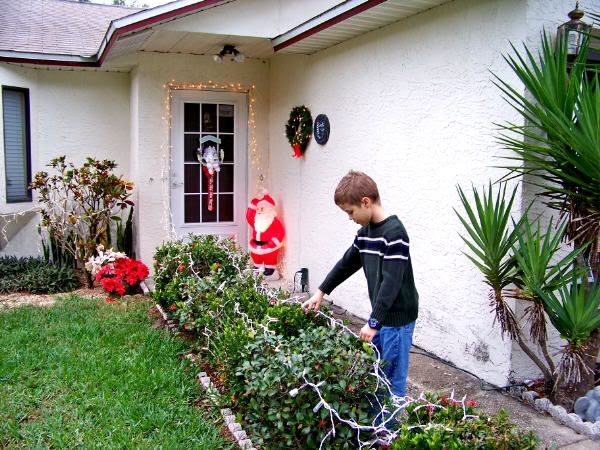 (Forgive the "Ford Tough" t-shirt. We're really Chevy people. LOL)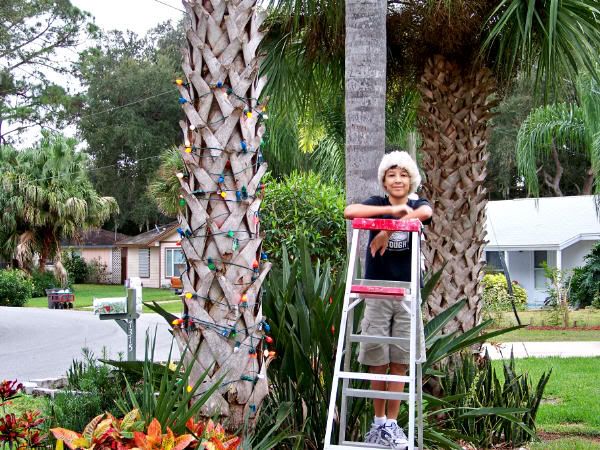 I hope to post up some pictures from our Lego League wins this past weekend. I have good news to announce.