by Robin
I just realized that I didn't take any pictures of the outside of the Fort. Duh. Anyhow, it was very small - less than a quarter acre in size. On two corners of the fort, there were 2-story buildings with small look-out holes to shoot from. This first picture is from a storage house inside the fort. It is now a little museum of tools & barrels.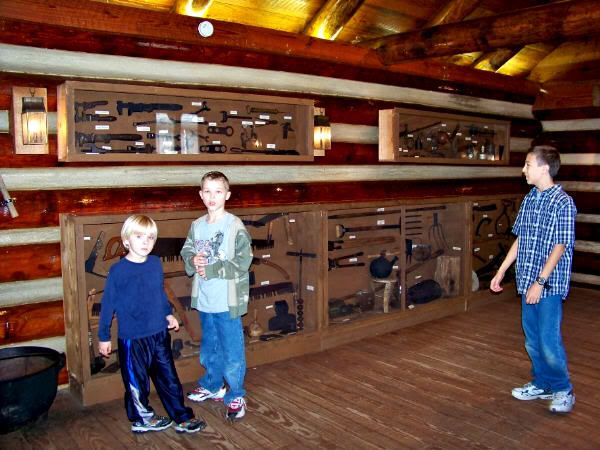 Weapons & maps were in one of the corner buildings. I took lots of pictures but did not downsize them for the blog. The other corner building housed every day items from quilts to photographs to spectacles to Indian artifacts to coins to family photo albums. Simon Peter did not appreciate the mannequins in period clothing.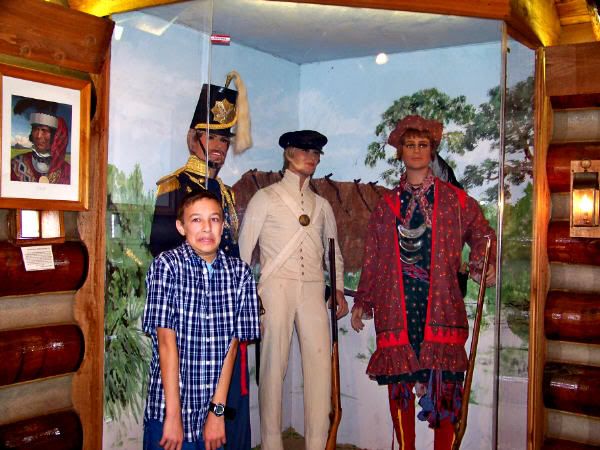 They even had a loom in one corner.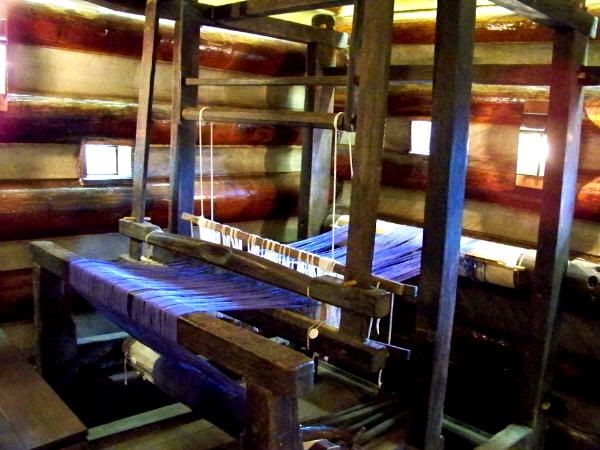 Must run. God bless!! We're off to see Tim Hawkins tonight. He's a singing comedien. He's on YouTube if you're interested.