by Robin
These two crack me up. He's 10. She's 7. Put together because us parents' lives are intermingled through a couple different ministries at church. They have spent many hours, of what is probably boredom for a child, together while we adults rehearse.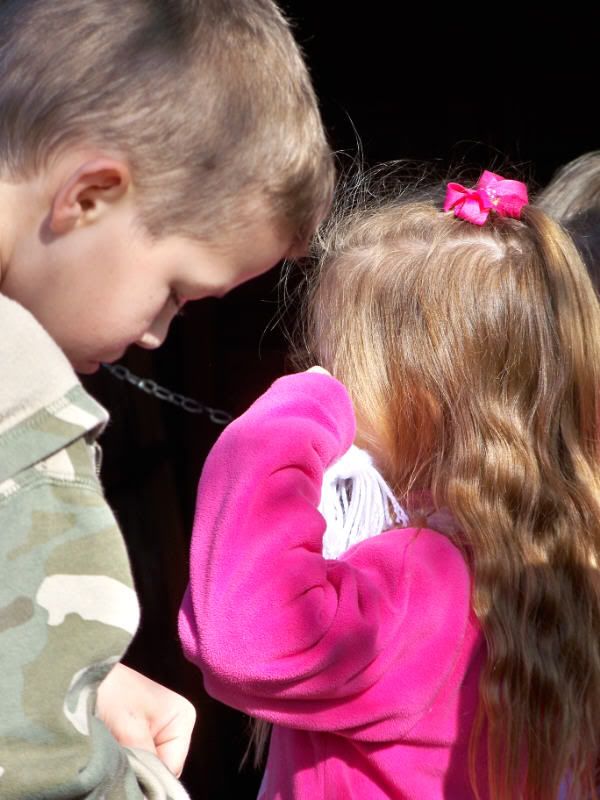 Now, she homeschools too and so they see each other more and more. While each has their own same-sex friends, he definitely watches out for her.
He makes sure she get ahead of him in line. He's like a big brother and he has adopted her as a little sister.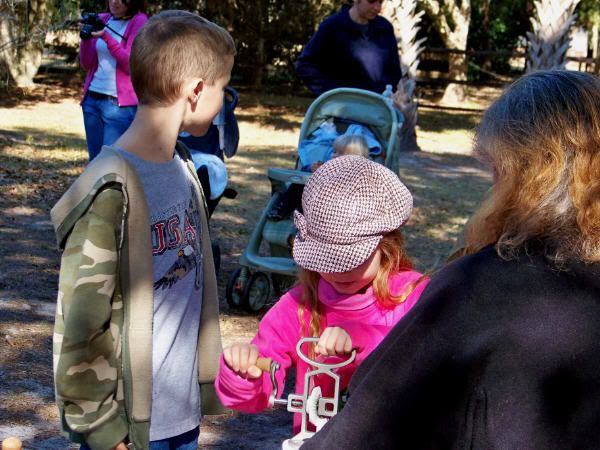 And then, last Sunday morning, we all met in the freezing cold, at the crack of dawn, for rehearsal. My boys and Pink Petunia, I'll call her. The threesome all bring their Nintendos and sit in the front pew, linked up in a game. Petunia's Mom and I stand together and sing, while Daddy plays the piano. We ladies look down and happen to see Pink Petuna rest her head on Andrew's shoulder. It was adorable. It was almost as if to "try on" that emotion, for just a moment. We moms could see a little smile from her. Then, she popped her head back up.
A few minutes later, I noticed somebody, not me, had placed Simon Peter between the two kiddos. There were no more future incidents of resting a head on a shoulder.