by Robin
How did you do?? Identifying secondary leaves is important in case you forget what you planted or in case something pops up where it is not suppose to.
This is baby dill. It looks very similar to baby carrots.
This is baby cilantro, distinguished by its fuzzy disk.
This is baby Meschuan lettuce. I have a spikey & flat leave variety mix. Great for gourmet salads.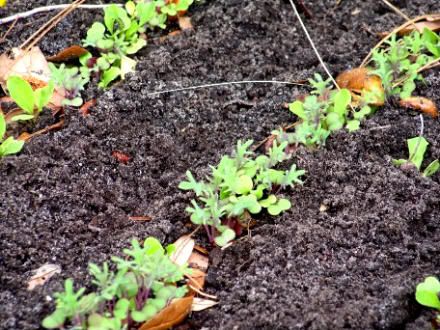 Let me know how you did.