by Robin
FYI - This is a non-poisonous black racer, who was not harmed in the making of this post. Neither were the dogs, although, they were tired & thirsty from barking their heads off.
Schooling on the porch Thurs.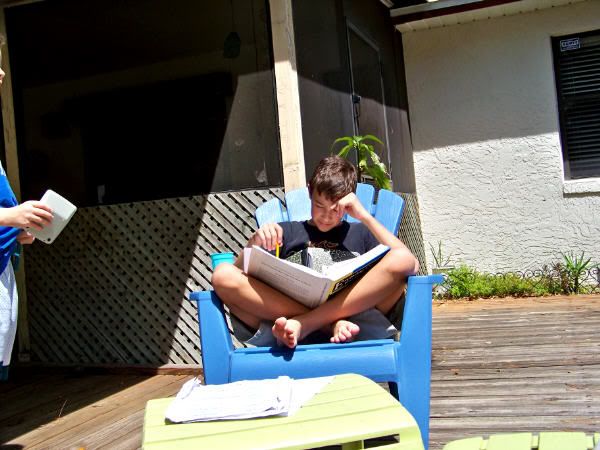 Schooling on the porch Friday. Dogs chase a snake through the trellis. Where did he go?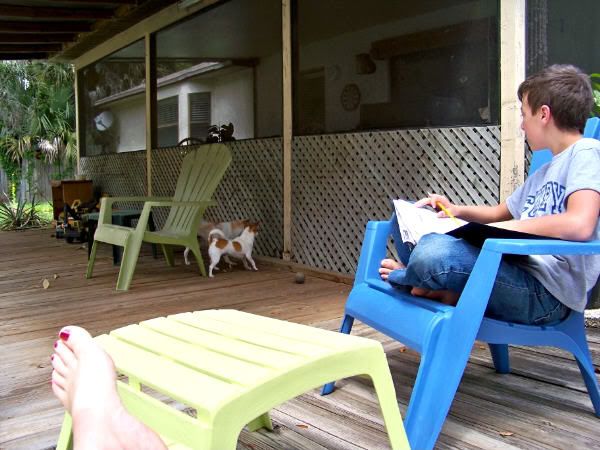 Oh no, STUCK!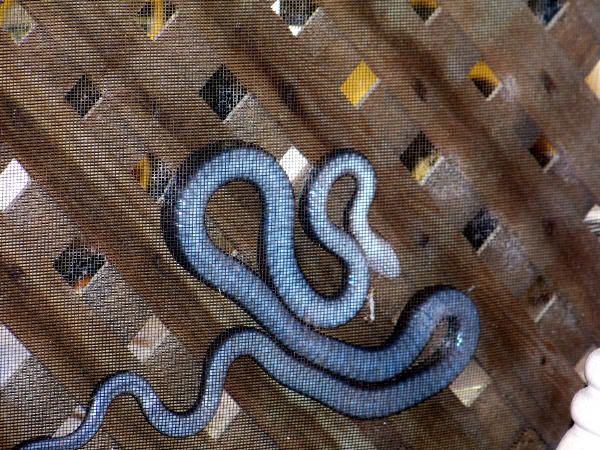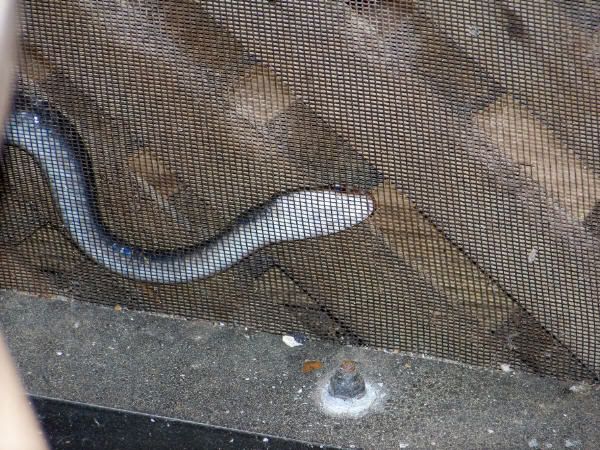 We showed the dogs where the snake was on the inside and the snake darted out.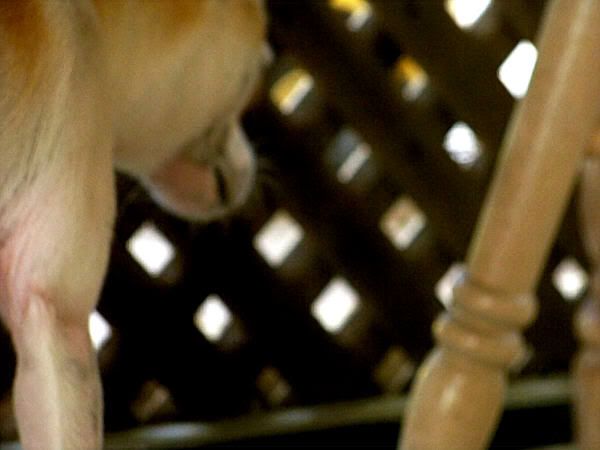 BUT, they found him again.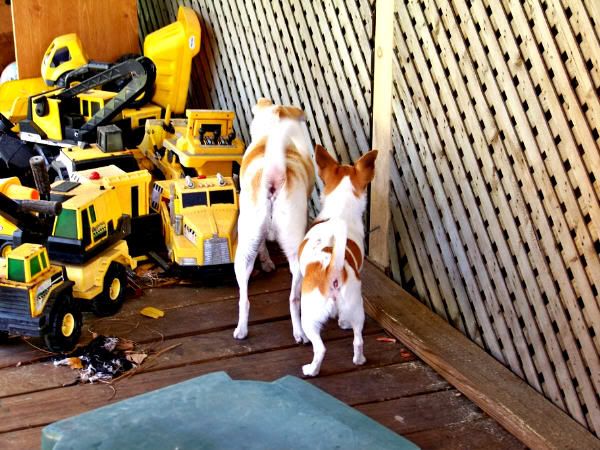 Bark, bark, bark, bark, ..... bark, bark.... bark, bark, bark.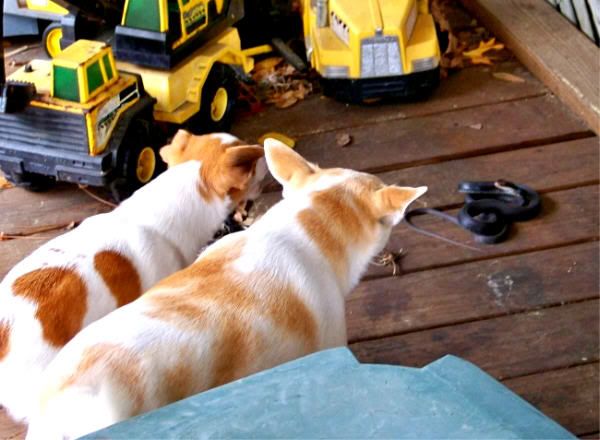 You don't smell good.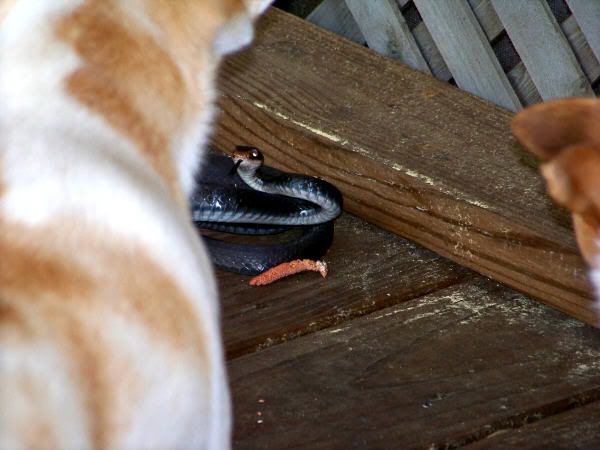 That's Tiki's ear on the right side of the picture. They're always blocking my money shot.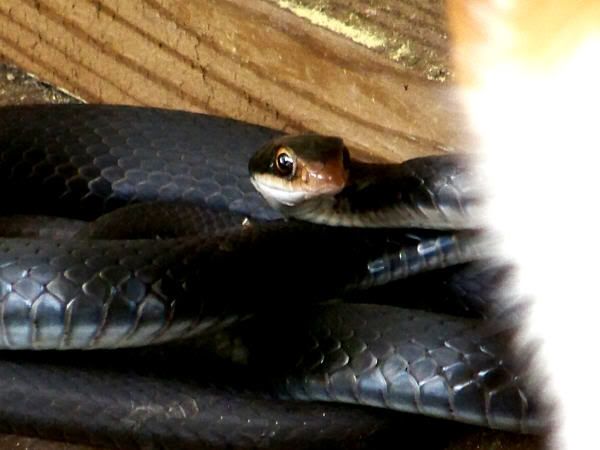 In order to avoide any further confrontation after 1 missed strike, we put the dogs in and let the snake bring his heart-rate back down.