by Robin

Ms Carmen!!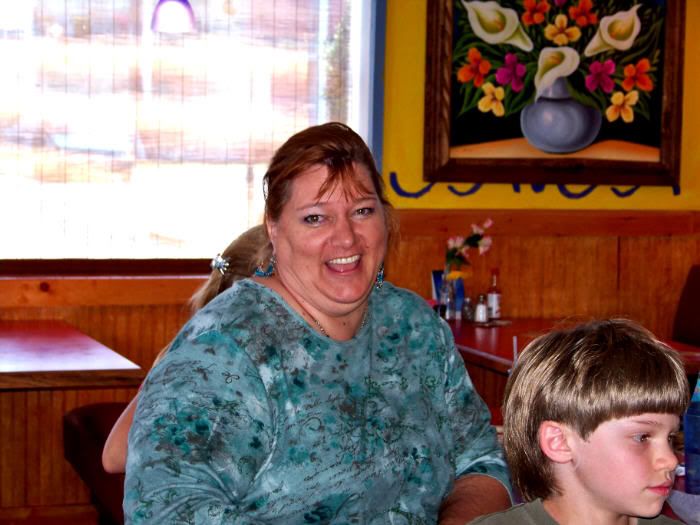 My boys have been taking Spanish I with Ms. Carmen since the Fall. She is a joyful woman with a passion to see kids fluent in Spanish. This is a free class for us homeschoolers, but a true ministry to her. Carmen is the one who inspired me to teach Civics as a ministry from God. I do really think she was onto something. It is so much more a blessing when you do it that way and never a chore. She also uses lots of games (left-brain) and activities to teach Spanish. Leave the books at home. We're talking charts, crosswords, Spanish Candyland, etc.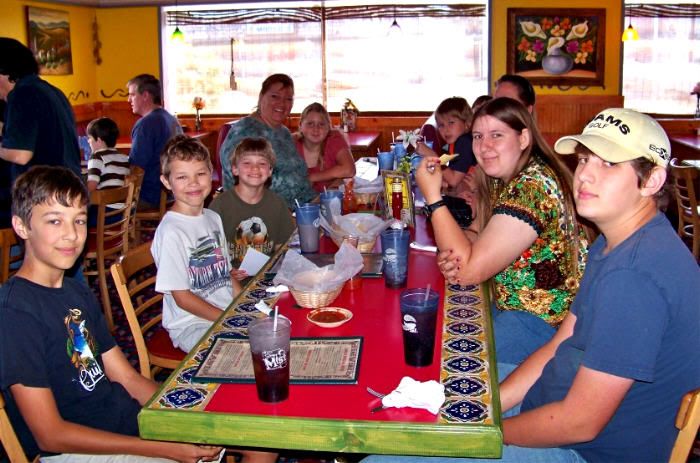 As part of their graduation from class, all 3 levels of Spanish are invited to go to a Spanish-speaking luncheon at the local Mexican restaurant. This year was LaBamba's. If you sat at Ms. Carmen's table, you had to speak primarily Spanish the entire time. I dodged her and sat with little ones (AKA-the English-speaking table). LOL. BUT, my kids made it at the fluent table.
I look forward to Spanish II next year. Who knew that learning could be so much fun??