by Robin

I'm sure that I must bore some of you with my garden pictures. Gardening is a great hobby for me. Yes, it is labor-intensive but very fulfilling when I get to eat all the fresh veggies. I enjoy my quiet time out there too. If I could, I'd have triple the size of this garden, but I don't think the family would like that.
Anyhow, these pictures were taken nearly a week ago already. The garden is 7 wks old today. It is going great!!
Left side, freshly weeded, leaves blown off and rows re-dug.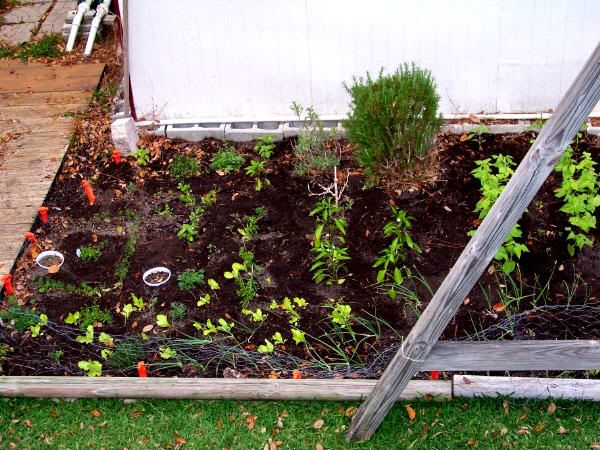 Florida is stuck in 3 seasons right now. Falling leaves, spring pollen and summer heat.
Meschun lettuce is so beautiful. I'm so happy I chose a gourmet variety this year.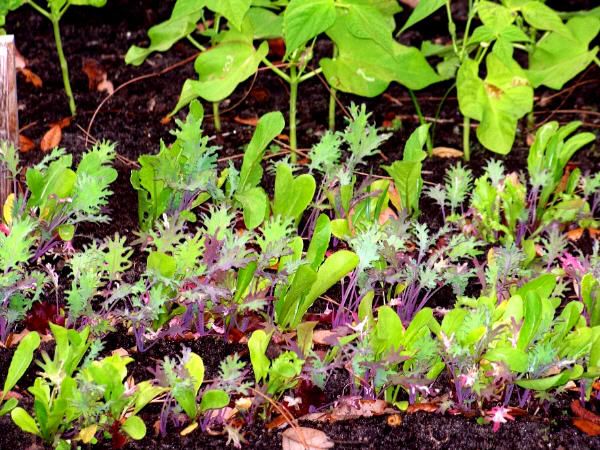 Spinach popping up.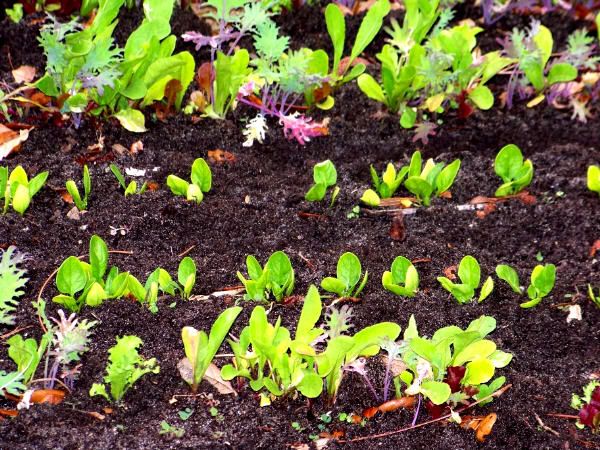 My first bell pepper, grown on an established transplant.