by Robin
Music runs in both Jack and my family, although, a whole lot MORE in my family. Jack's Dad played guitar in a band for many years and worked around town until he got married & had Jack on the way. My Dad & his family are primarily professional musicians. Therefore, many of my aunts, uncles, cousins and both my sisters are musicians (& music educators), as well as marrying men who are musicians & composers. Even the 4th generation of great-grandchildren to an Italian man who played woodwind instruments have turned into highly skilled young musicians, who are winning awards and turning heads.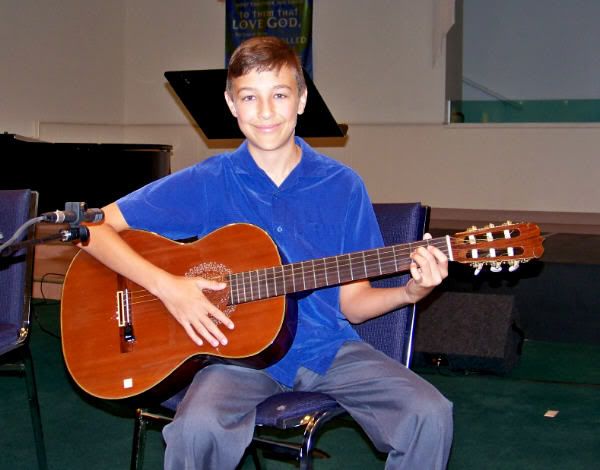 There is no denying genetics having a strong role in our development of character. Even though neither Jack or I ended up as professional musicians, our appreciation for music still shows through. And hence, it has shown up in natural talent of our boys. We started them originally on recorders last year. Then, in the Fall, we swapped over to guitar for Simon Peter and piano for Andrew. While Simon Peter loved his new instrument, we had to coerce Andrew a bit to stay with piano. All that hard work paid off last night with a recital held at our church. Our church pianist teaches many children, so it was a 2 hr program.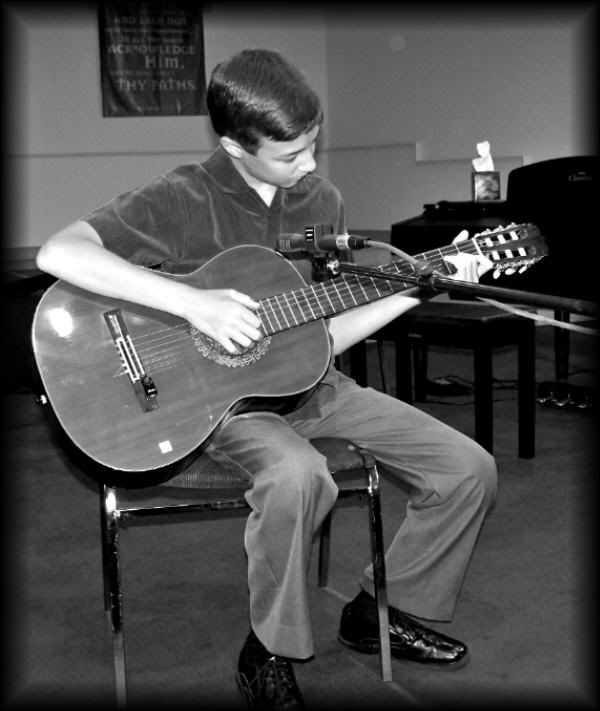 I'm so proud of all the talented kids, but most proud of my two. Not only did they play exceptionally well, challenging pieces, but also had all their music memorized.