by Robin
It turns out that I'm a much better sunflower farmer than vegetable farmer. LOL.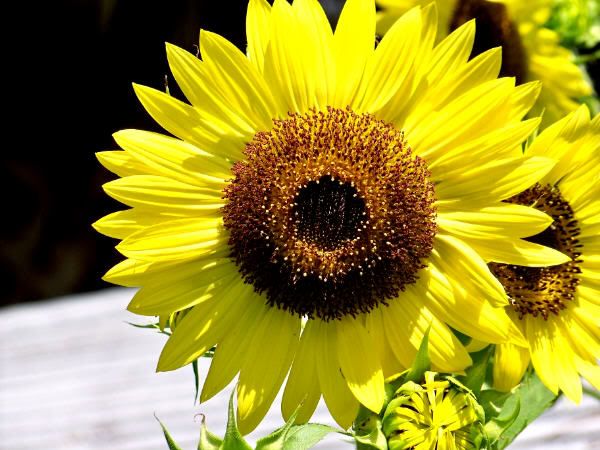 Honeybee!!!!
Tomatoes are pretty much covering up everything else that I was growing around them.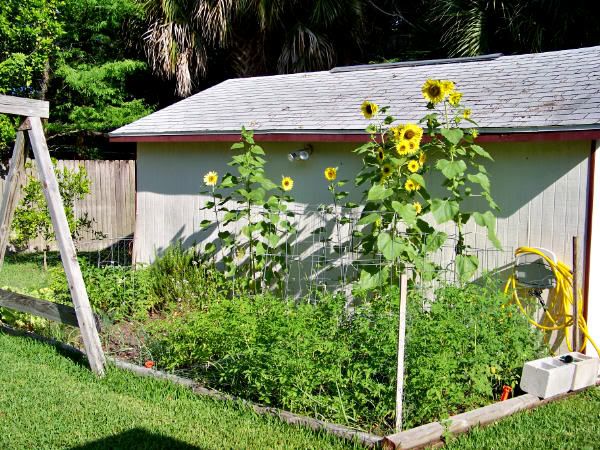 Wait, there's a child between the bolting lettuce & sunflowers.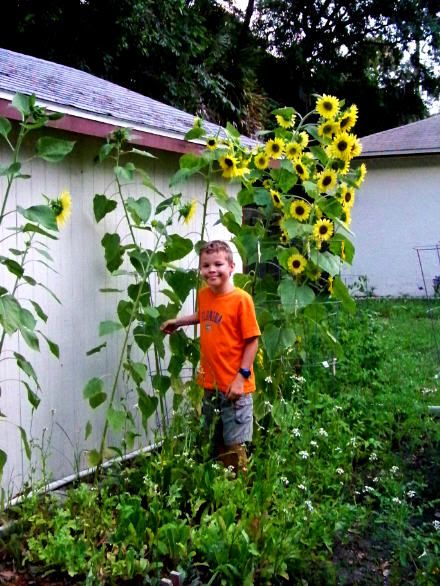 I did my best to count these but kept losing track. So.... I photoshopped all the numbers in to keep it all straight. Can you guess?? (Answer below)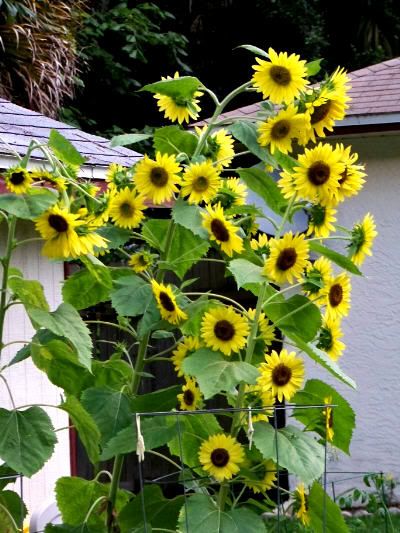 SPOILER PIC BELOW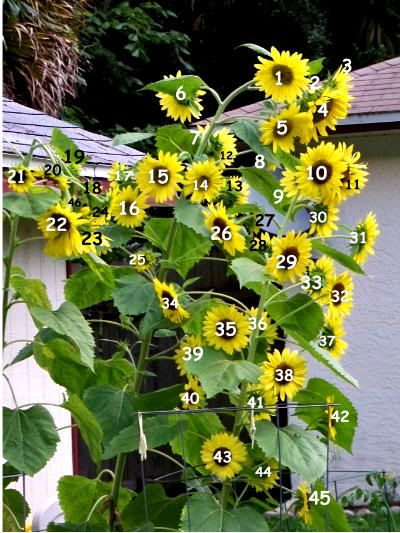 We counted 46 sunflower blooms open on these 3 plants!!!!
Disclaimer: This has nothing to do with sunflowers.
Below, is simply the sun hitting the oak behind my house. I loved the red sun on the green leaves.