by Robin
Since I can't seem to find time to write stories about all the cool things that happen here, I'm resorting to pictures only.
Somebody turned 14 a couple weeks ago. Nothing like steak & a lego cake to bring in the new year.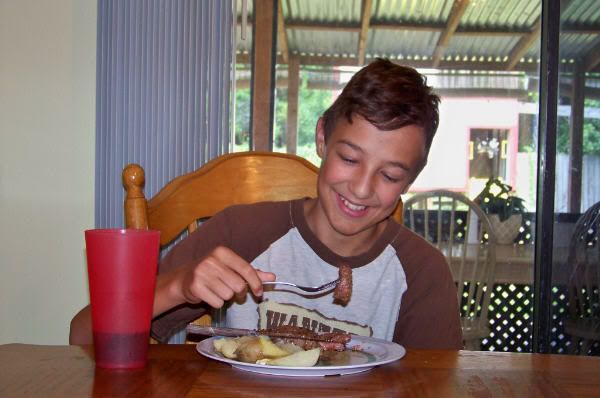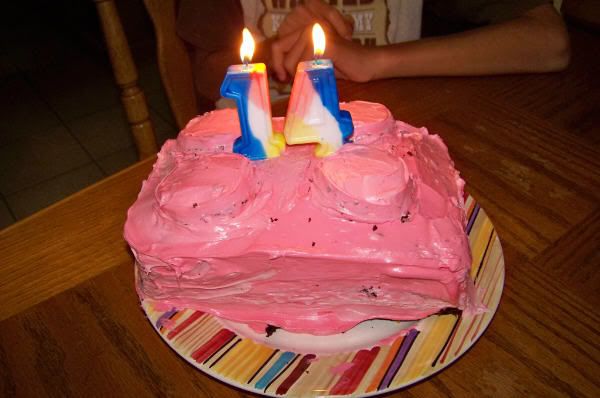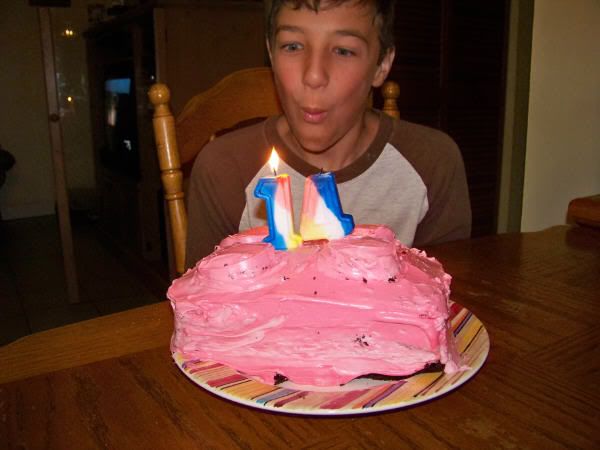 Happy Tuesday!
Oh...... Simon Peter is getting bottom braces today & fitted for an appliance up top.