"A happy heart makes a face cheerful."
by Robin
(My boys going down the Lazy River with my cousin, Courtney.)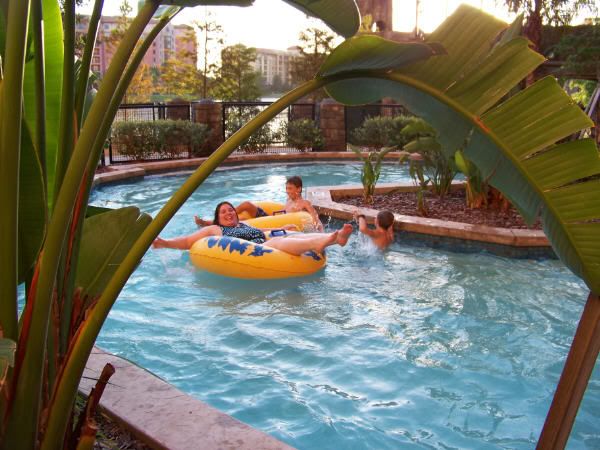 Two Thursdays ago, a few of my relatives from New York came down to vacation, inviting another set of Aunt & Uncles on the trip. It has been a few years since I've seen some of them.
God has blessed us to be near, but not in Themepark land. It is a pleasant trip over to see friends & family and yet, I don't have to house everyone nor feel the occasional burden of entertaining guests.
Here are most of us after getting out of the Lazy River at the Resort. What a relaxing way to catch-up and share stories. I absolutely love and miss all my extended family. It has taken me a long time adjusting to the lack of constant family get-togethers and kissing 50 people hello and good-bye every time we meet. Of course, church is a great substitute for that.
(Below is my Aunt & Uncle from NY and 2 adult cousins - their daughters.)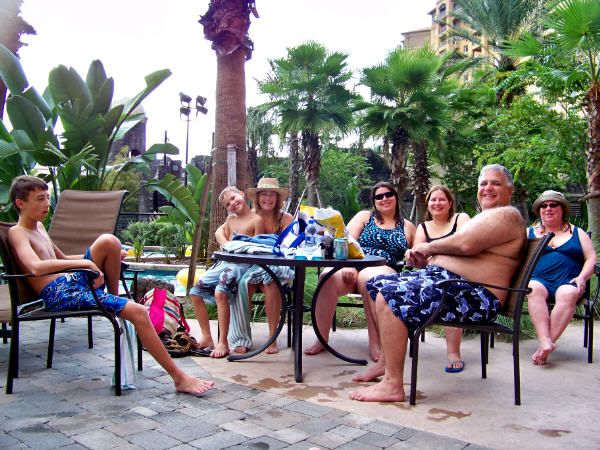 Here is my Aunt & Uncle from Georgia (below). They're transplants from New York, as well. I was born up there. Aunt Jean gets the credit for teaching me piano for many years.
They're looking at my boys who are really making me proud at this point. (They're sick of the camera. Can you tell?)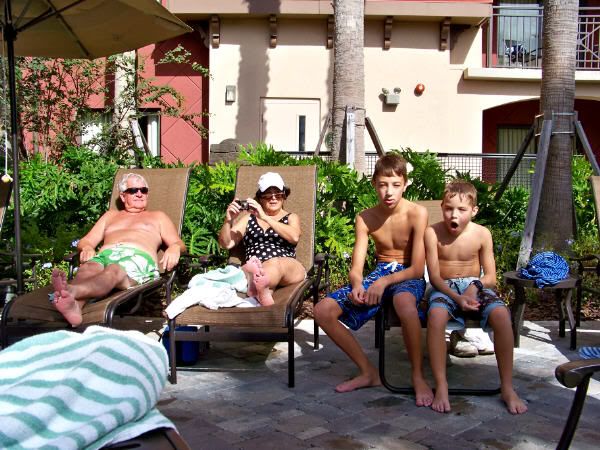 Next month, I get to see my s-daughter, at heart. It has also been years since we've seen her in person, but I pray it will feel like no time has passed thanks to social-networking and computer technology.
Be blessed!