by Robin
It totally slipped my mind that I forgot to post up pictures & news that our AWANA team took 2nd place at the Games last weekend. Yeah!!
This weekend, our church is hosting a derby car race called the AWANA Grand Prix. Usually, we do 2 cars - one for each son. However, we're down to one this year.
Meet the 4-STAR GENERAL!!!!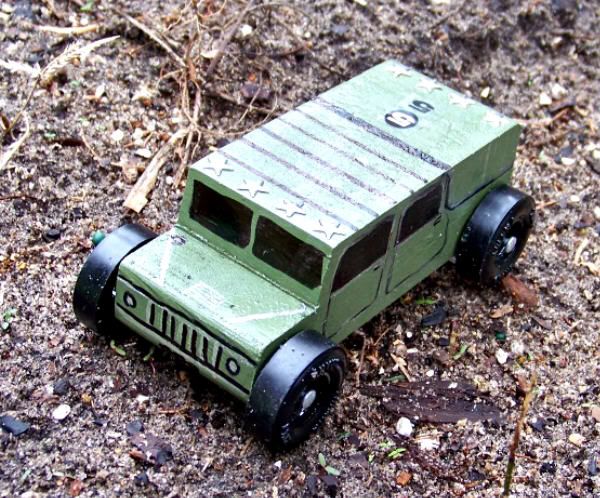 Normally, it is Andrew's design cut into the car. This year it is a Hummer (Humvee ?). Then, Jack does his best to get the wheels on and put some weight onto it. My job is to paint it to Andrew's specifications.
Well, this year, Jack has been recovering from near-pneumonia and still having to work. I took over duties of adding the weight. I did a bang-up job, even if I do have to pat myself on the back. I made sure we went to a shipping depot and maxed out the weight. HA! Then, it was a combined job with spray painting the base and I did the details for Andrew. Overall, we're pretty happy with it.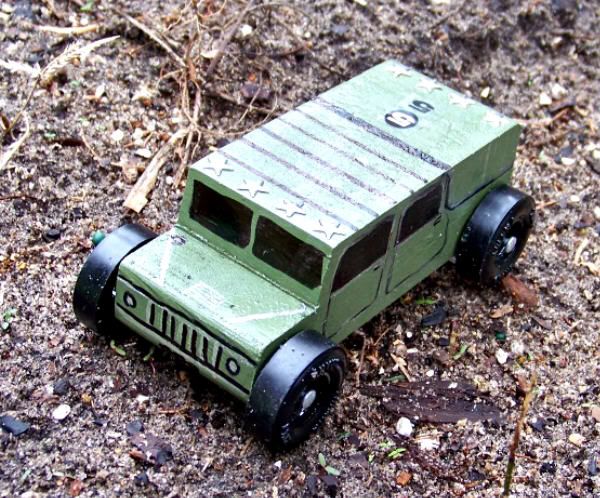 I will have to let you know how we do at the races Sunday afternoon.
God bless,
Robin