by Robin
I love homeschooling my boys. It has been mostly a joy to me for the past 10 years of our lives. I am very thankful to have a husband that supports the decision and sees it as the best way for our family. I don't take this lightly because I have seen many families fractured or fighting over homeschooling woes. God has willed it for our boys to learn at home. He has given me a heart for being at home, which wasn't easy for me at first. I dealt with a lot of guilt of not earning an income. I had a lot of guilt of not using my 4 year degree, although that is debatable some days. I just felt guilty for having a job that seems like fun. But then, Jack reminds me that it isn't always easy. There are days of frustration, which are quickly washed away as soon as he gets home. Sometimes we liken it to child birth. There are good days & bad days, but once the baby is born, all those bad days fade in your memory. For years, Galatians 6:9 was my best friend. It has to be read in the King James version, for me. There is just something very applicable to homeschooling in this version. "And let us not be wearing in well doing: for in due season, we shall reap, if we faint not." I'm seeing the fruition of those words with Simon Peter. He's a great teenager. He makes me look like a better parent than I am. He's cheerful and loves to learn. I threw him into various co-ops this year and he has turned out to be the sole male survivor in Algebra and Biology.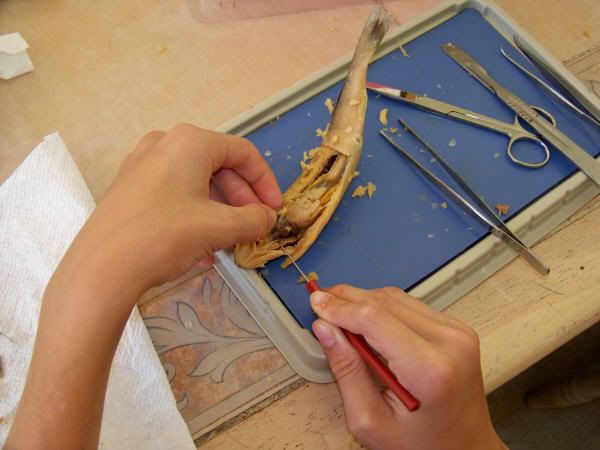 We had a pretty good laugh at this a couple days ago. He has learned that working and studying hard has put him in the midst of *ladies*. Granted, he has no urge to date any of these young ladies, at least not yet, but it hasn't gone unnoticed that he's in the presence of them.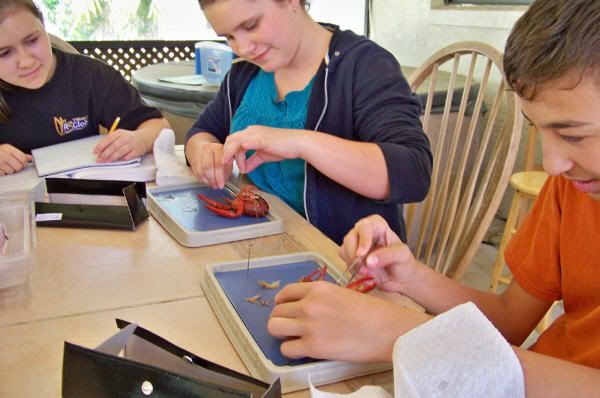 Possibly God is teaching him how to handle himself around ladies, which is something that I could not teach him with giving him a single brother. I am not certain. However, I noticed that every time I left our Biology dissection group, that there were
plenty
of giggles. I returned and everybody was serious again. I'd leave and there were giggles. It was so cute & innocent.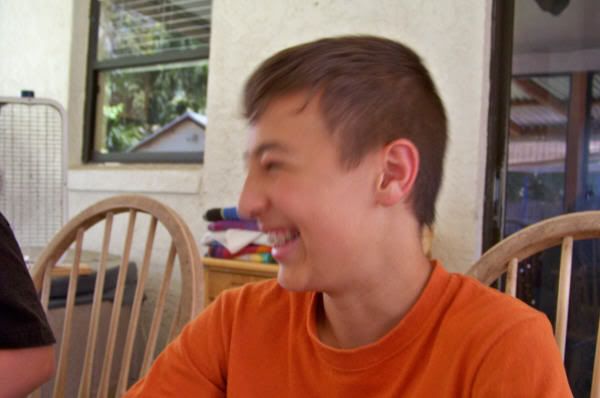 I am so thankful to be raising such a good young man that young ladies feel safe to be around. I guess I'm also very thankful that we're not at that stage where he's going on dates yet, either. I may be holding tight to Gal 6:9 again. God bless & have a wonderful weekend!