by Robin
Do you remember that song?? It's old, old, old, even for my generation. Anyhow, it's true he didn't promise me one, but he gave me one a couple months ago. After careful tending to, they began to produce new life; and, this week seems to be the week for blooms opening up. Five of my six roses are all purdy today.
We bought some of them without tags or blooms on them, so we knew we were taking a chance but God has
DELIVERED
!!!
There is this beautiful tie-dye type of rose. It will remind me of the blood Jesus shed for my sins and how it turned me white as snow.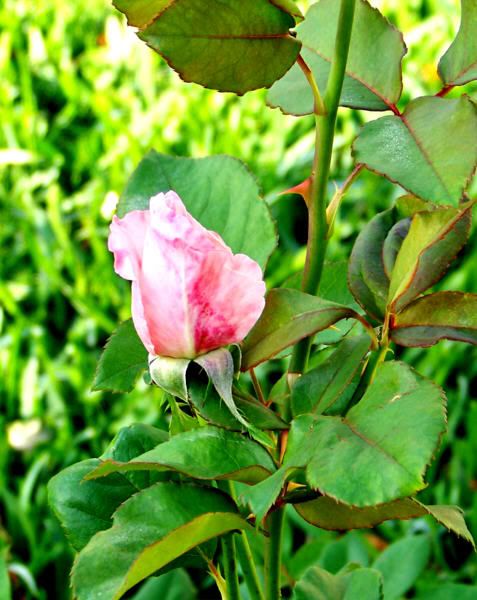 This one reminds me of a rose climber I used to have called a Joseph's Coat. I was hoping to buy one of them this year, but didn't see one. So, God gave me a tea hybrid variety that looks very similar. It has a coat of many colors. I took this picture in the morning and it has already gone full peach by evening. Just gorgeous.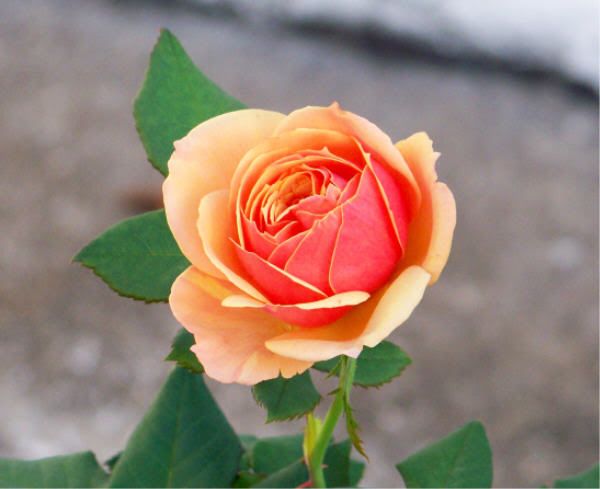 Have a wonderful weekend and don't forget to stop and smell your roses. Robin