by Robin

It's amazing to me how we went from this in April....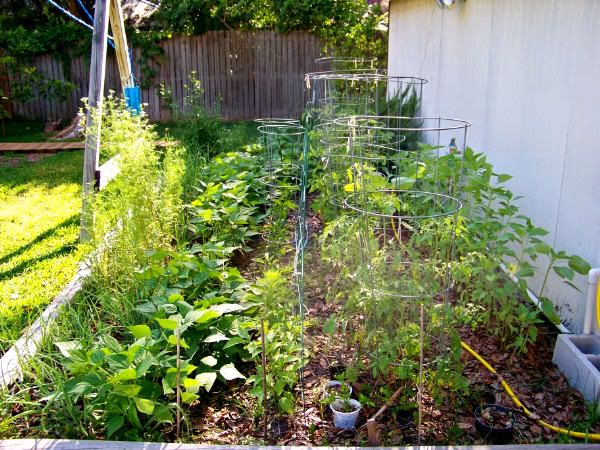 to this in May!!!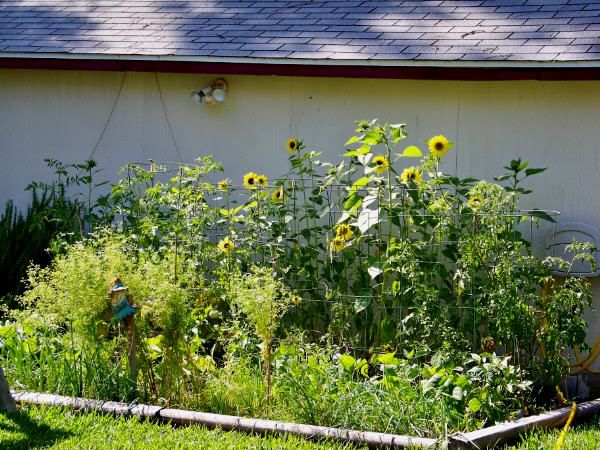 The beans did remarkable well. Yielded many from each bush and we're going for a 2nd round now.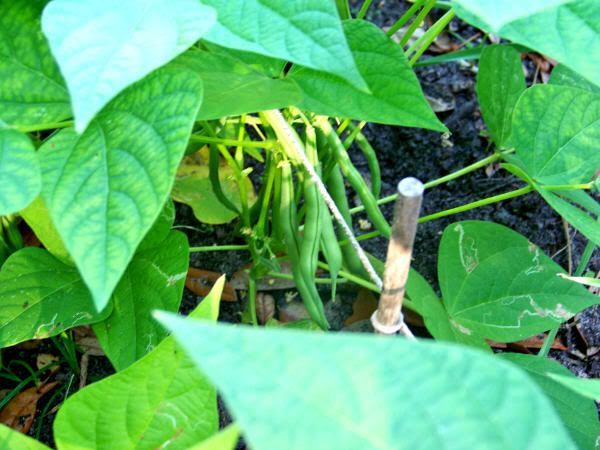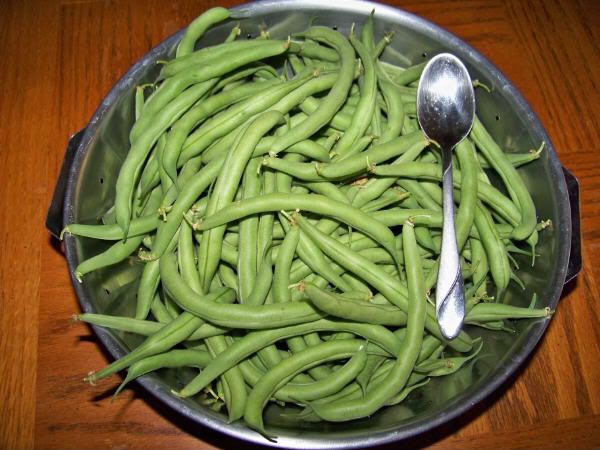 Cilantro is turning into Coriander seeds.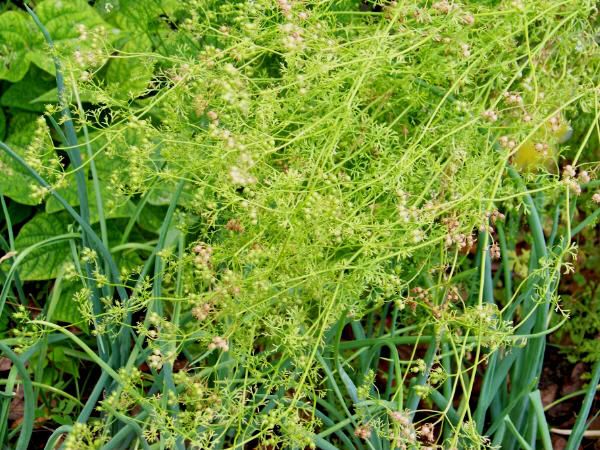 Parsley is going to seed and attracting all the Love Bugs.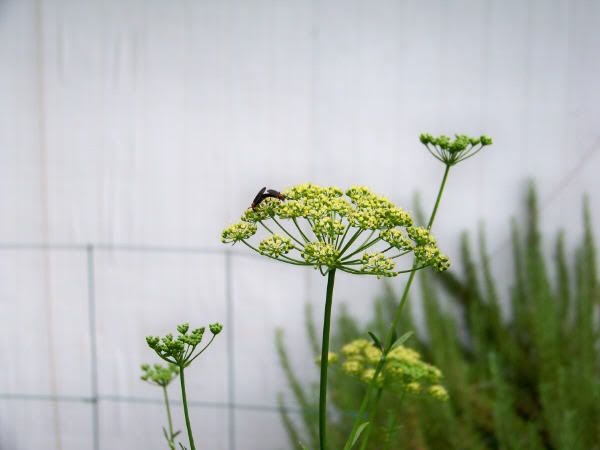 Sunflowers sprouted another 2 feet and put out their blooms.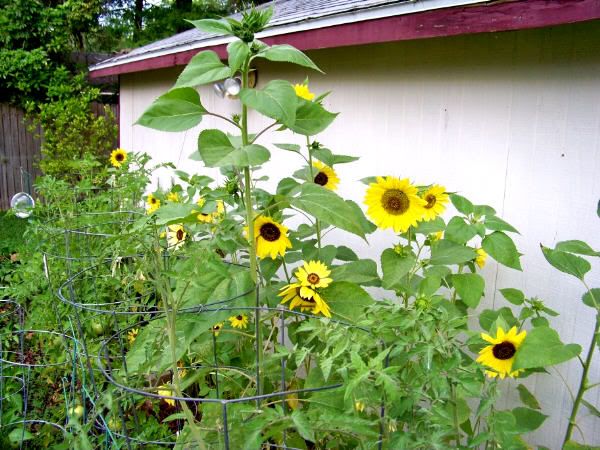 Below is a picture of green heirloom tomatoes. Notice how the ones on the left are much lighter than the ones on the right? The ones on the left became yellow and the ones on the right were "Black Prince" type, which is more like a crimson on the inside, when ripe.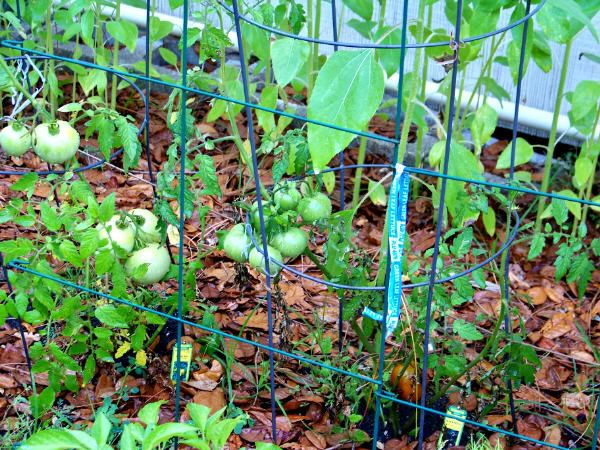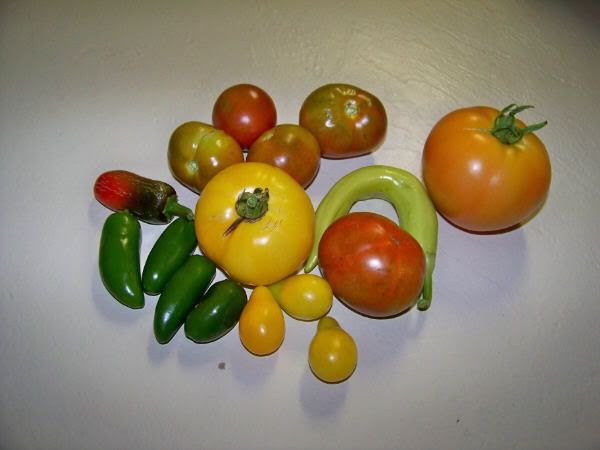 Today, I picked 4 Roma tomatoes and 1 yellow 'ball' heirloom. I can see that my sweet bell peppers are developing nicely and in another couple weeks, mild jalapenos should be overrunning the garden. I did get my first regular red tomato this week, too. Those are just beginning for those and the cherry tomatoes. We had a late start (for us) on those.
I am still waiting on onions & garlic to finish growing. They look wonderful and I can wait to harvest as needed. We're also eating herbs as fast as I can find ways to throw them into dishes.
I'll try to have some recipes with those in the upcoming weeks. Summer is finally here for us and so I will have much more free time for the next couple months.
Happy Weekend!!