by Robin

I blogged once that we had put in new roses into my front gardens to replace the dead bushes killed in the freeze. Well, they are putting out some gorgeous blooms. So pretty, I just had to post them up once again.
While I played around with the background and added a sweet quote from Camille, the actual color on the rose is the true color. It is coral pink on this bush and they're GORGEOUS!!! This bush was the last of all of them to put out roses because it stayed in shock for so long.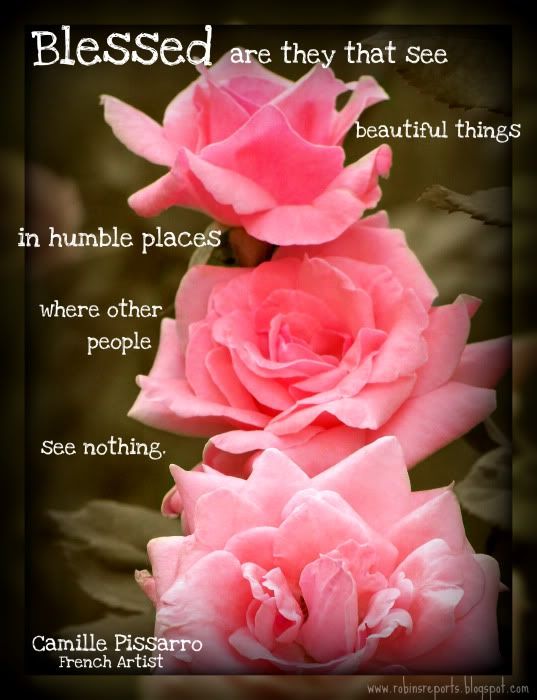 I am so blessed to have seen the beauty that was to come once the roots began to grow.
I think it is a reminder to all of us that we are blessed if we are patient with the things & people around us. The world tells us to throw away the less than perfect people & things in our lives. God shows us how blessed we are to have them. God doesn't make junk. He has a purpose in everything.
God bless,
Robin