by Robin
Each year, KSC has an appreciation day for those of us who live in the county. The boys and I love to attend this. Some years, we get to have friends join us, but this year, it was just us.
This year, our focus was taking the bus tour out to the observation tower and the Apollo/Saturn V center. That takes approximately 3 hrs if you attend many of the movies, presentations and read some of the placards.
Here we are at the Launch Complex 39 Observation gantry, the first stop on the tour.
Launch Pad B is totally gone. So sad. At least we still have A.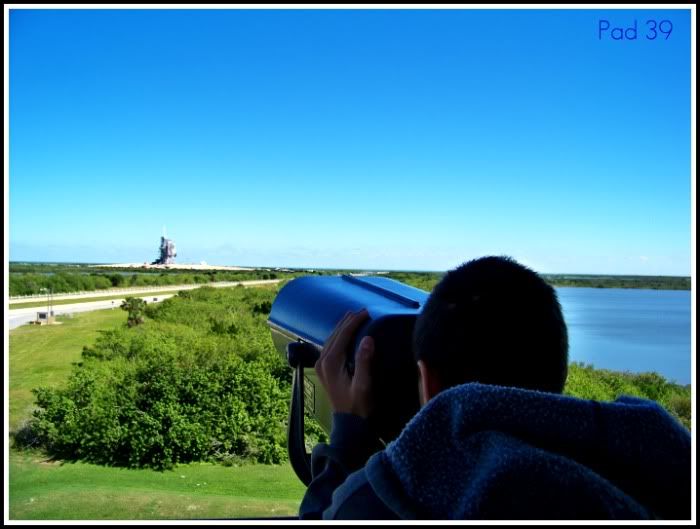 There is an amazing 360 deg view of the entire area, including launch pads, crawlerway, Vehicle Assemble Building and the National Wildlife Refuge.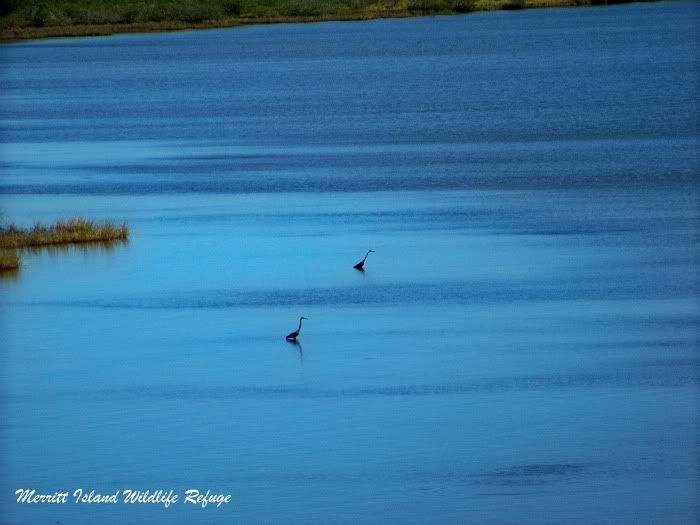 On the way down the steps, I made sure I got a picture of me with my engineer wanna-be son. I hope that one day, this hangs in his fancy corner office. (
I have no idea why I'm sporting a Hunchback of Notre Dame look. It's Jack's coat.
)
From there, we went to our 2nd stop, the Apollo/ Saturn V Center. This is also where the VIP viewing area is. It sits approx 3 miles from Launch Pad 39A & B.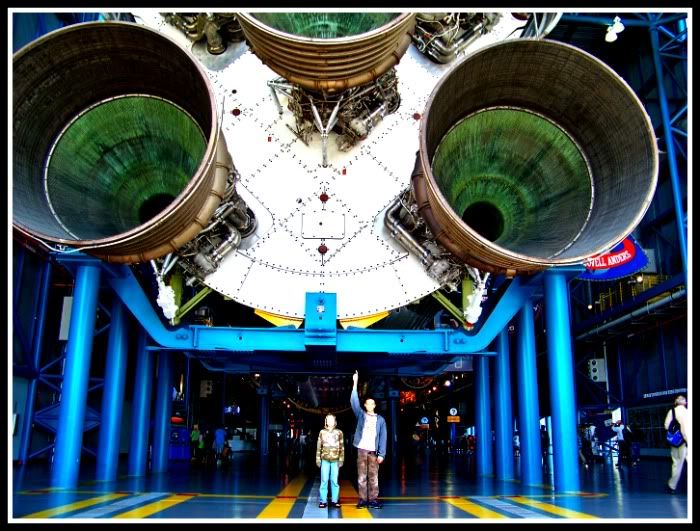 Don't miss this. You will want to see the 363 ft moon rocket and how it is broken down into sections. Can you believe, I had to wait in line to get this photo!! It's definitely a photo hot spot.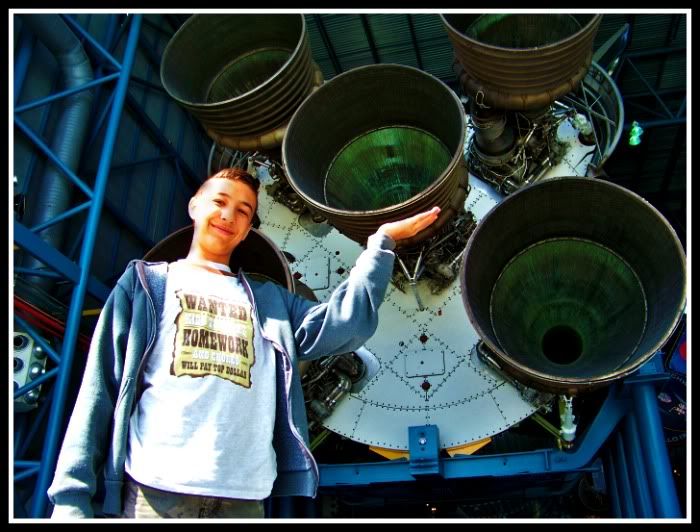 Here is the Firing Room Theater, which recreates the Apollo launch!! These are the actual desks, chairs, screens that were used in back in 1968.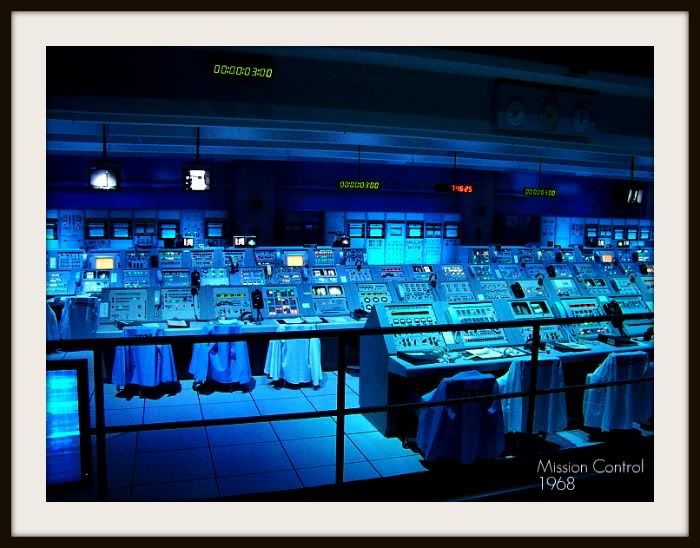 When the rocket launches, the whole room shakes and the windows behind you glow and rattle. It's like they're going to break!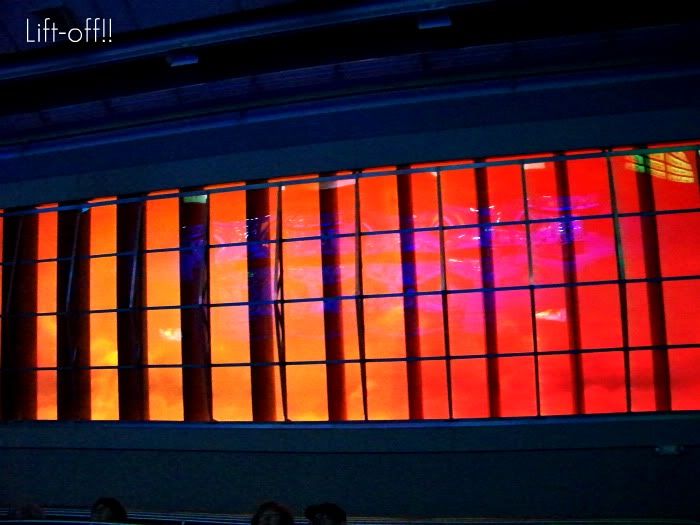 It is definitely Andrew's favorite part of the tour.
Then, the final movie to catch is in the Lunar Theater, which depicts the first moon landing. Lots of original footage, which is great for history buffs. I have to say, I shed a tear. Call me sentimental.
I took a couple pictures but you will have to experience it for yourself.
Wait.... what?? How did those ghosts get in there?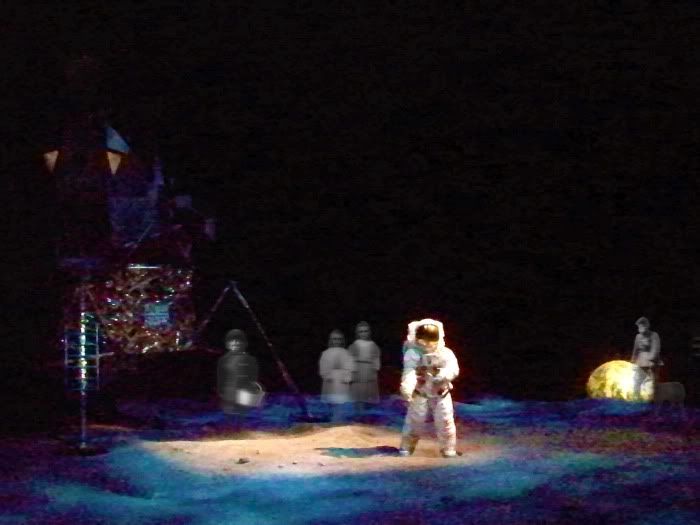 What?? a comet? How did that happen?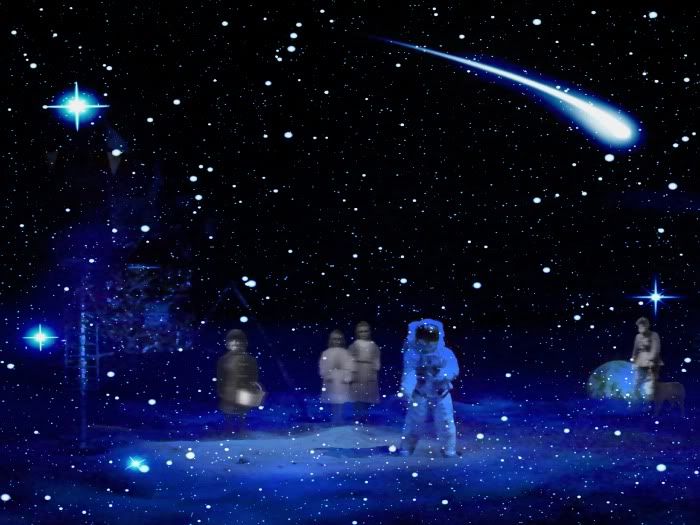 Goodness gracious!! Is that the light at the end of the tunnel or the Hallmark angel appearing....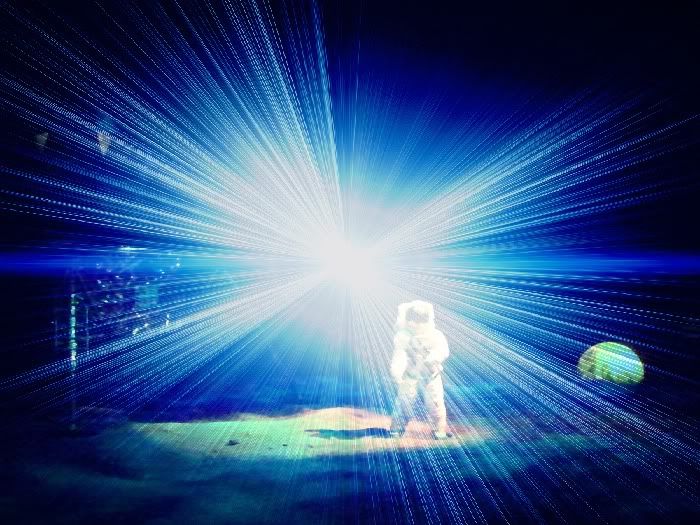 I guess it was the Hallmark angel. It decided to decorate the moon for Thanksgiving. Whew! At least the ghosts are gone.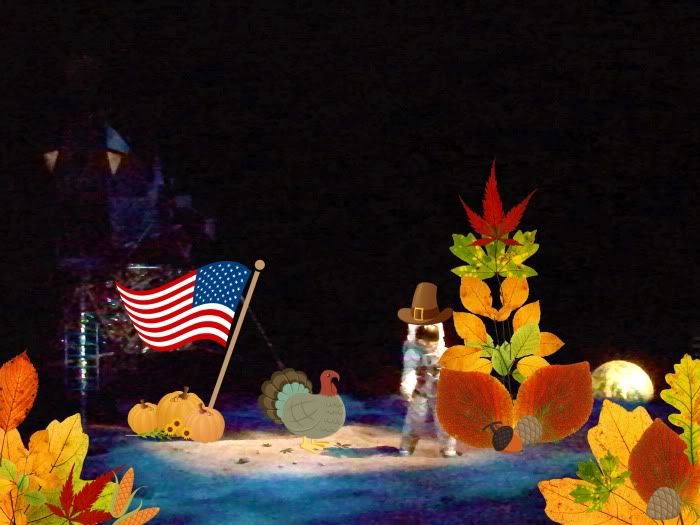 Hope you enjoyed my little series of pictures. I am so blessed to be near so many smart people who have blessed our country. They inspire me. And I think they have inspired my kids to reach for the stars.
God bless America!
Robin