by Robin


It was a welcomed surprise to find out months & months ago that Jack's Mom and J were moving here to Florida. It seemed like the day would never get here. BUT, they did finally arrive on Tuesday evening.
The first thing we did was hug their necks. The 2nd thing we did was have a fish fry with all that fresh porgy meat in the frig. Yum!!
The second night, we took them over a picnic dinner (pork tenderloin) so we could check on their new digs. I just love the area and even better, the dock and view off the main property.
I thought you may like to see the family. You'll probably be seeing a lot more of them in our pictures from here on out. Can't wait to take them offshore fishing.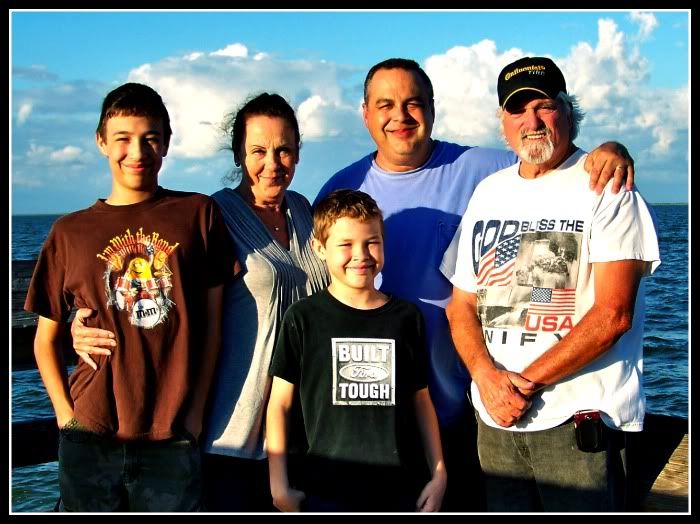 Plus, the boat comes home on Sunday afternoon. We will not be able to fish this weekend due to the Nor'easterly winds & bad weather.
Have a blessed weekend.
Robin