.....smoke something!!!!
by Robin
We walked through 1" deep water, gale-force winds, and driving rain to get into the church house this morning. Good thing we were prepared with sandals instead of heels (me, not the boys). Great message on God's grace being sufficient for you (2 Cor 12:9)!
Then, we hurried home between rain clouds, changed clothes and fired up the coals.
When it is all perfectly hot, throw on the mesquite chips and watch that smoke stack billow.
Then, throw on all that meat (or tofu) to smoke.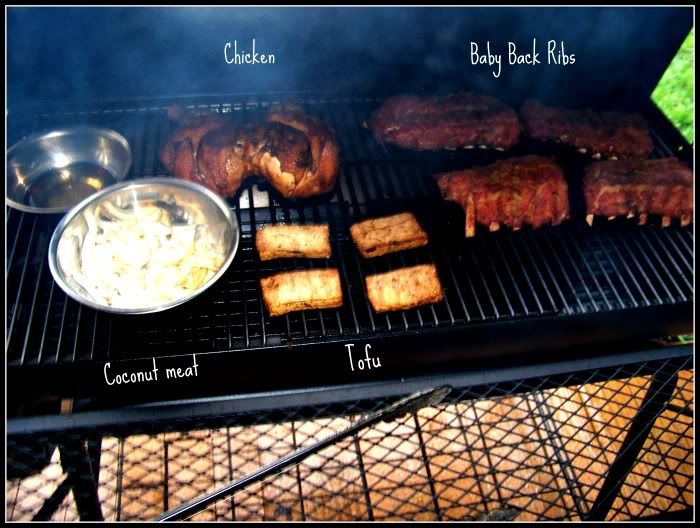 (By the way, the coconut meat was delicious smoked!!)
Nancy and John joined us, bringing the side dishes.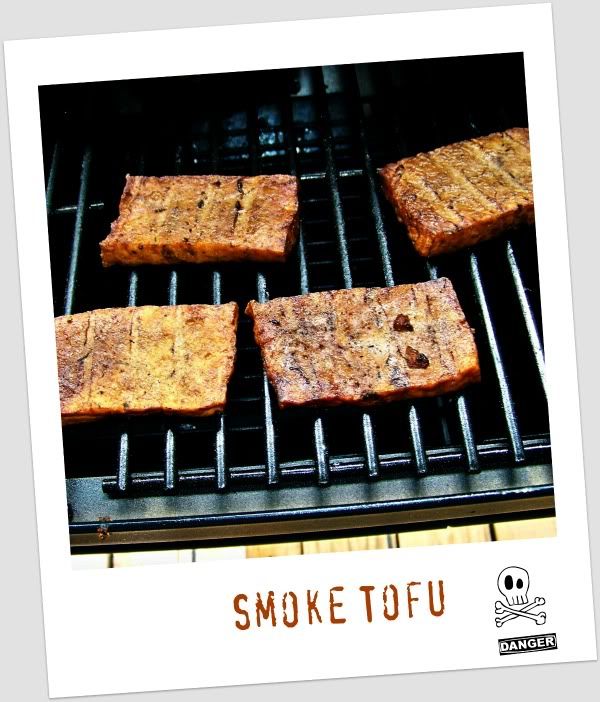 I wish I could say the Tofu tasted as great as it looked. It had good flavor; however, I cannot get past tofu texture in my mouth. I feel like I'm eating something crossbred between a sponge and cheese. (This tofu was first deep-fried to remove moisture, then marinated overnight w/ teryatki sauce, then smoked for a couple hours.)
We topped everything off with a homemade apple pie. Can't believe I forgot to take a picture of it!!
Good time was had by all and nobody went home hungry. Infact, most of us needed a nap afterwards.
Have a blessed Sunday.
Robin