by Robin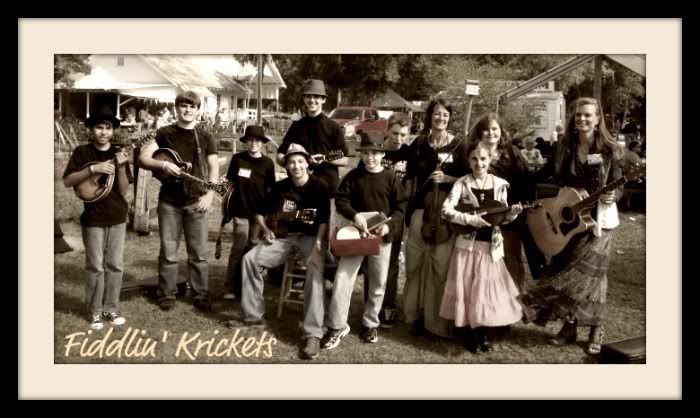 Here is our group, the
Fiddlin' Krickets!!!!!!!
(Another Mom took these first 2 pics, but I played w/ them on Picnik editing.)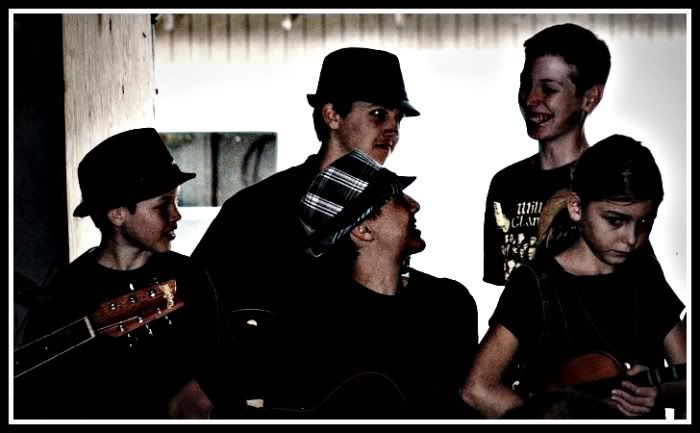 I am very grateful to this lady who runs the Guild with the patience of Job.
Ms. Kricket
The Fedora crowd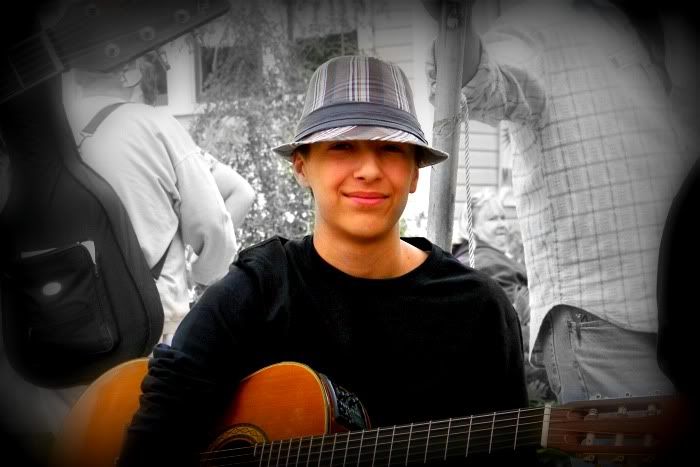 The boys played a duet for the 3rd piece.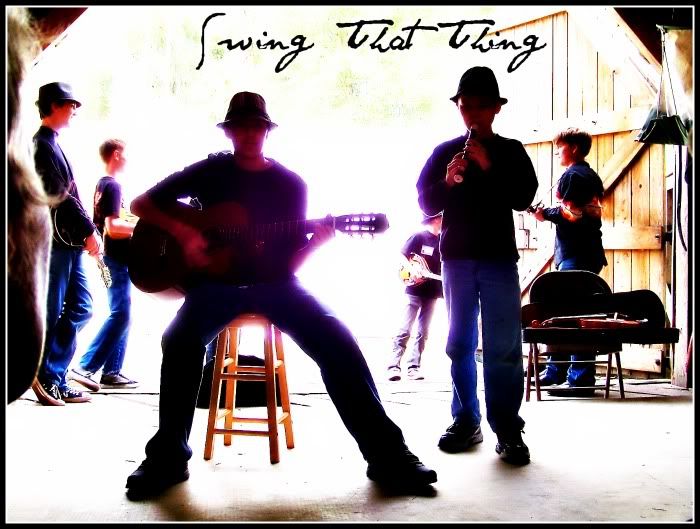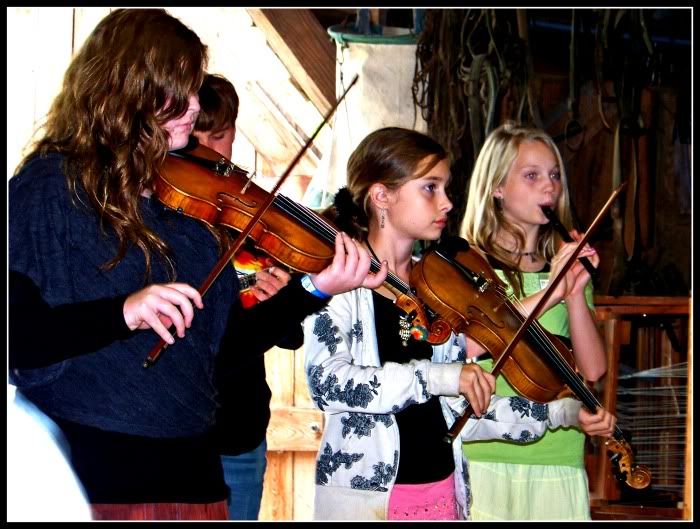 It is amazing to me because many of these kids play 2 or 3 instruments.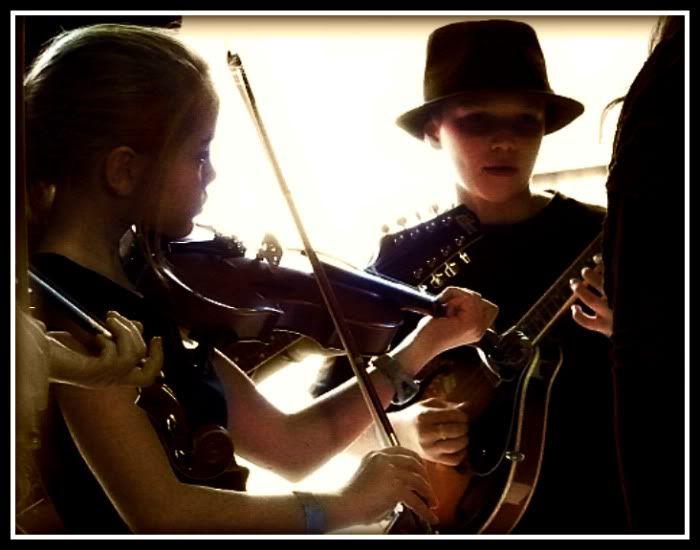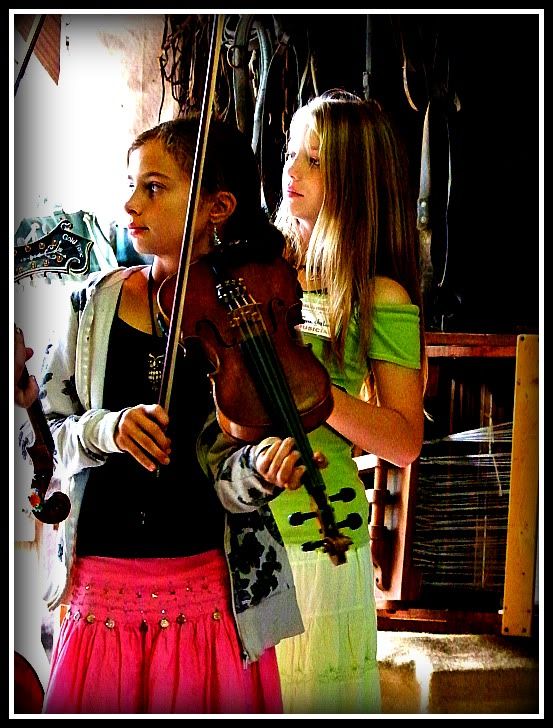 We have awesome fiddlers. Here is one of them. I captured a silhouette of him in the Barn venue. I hope his mom frames this.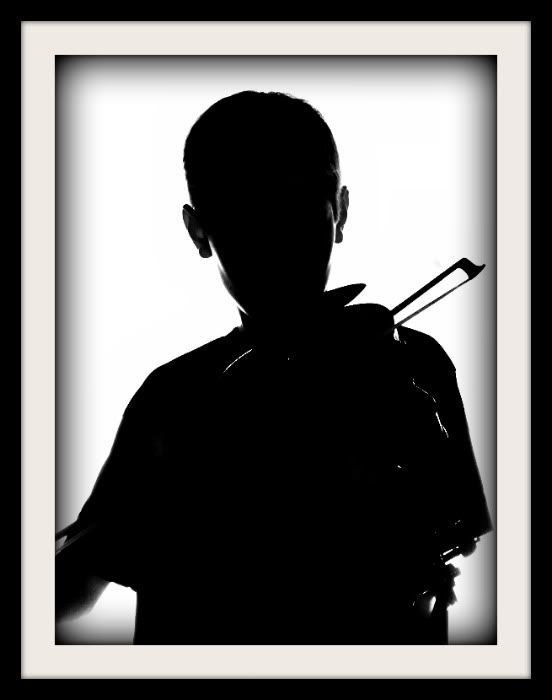 Here is our 3 advance players. AWESOME!! TALENTED!!! The 2 on the right are a brother/sister team. Did I mention how awesome they were? I have video of the 3 of them flying on their fiddles. They packed the barn and then brought down the house!! They were on fire! And I have to add that this group of kids has a big heart for Jesus. Ms Kricket prays with them, for them and for unity in the group. I think it shows when they perform.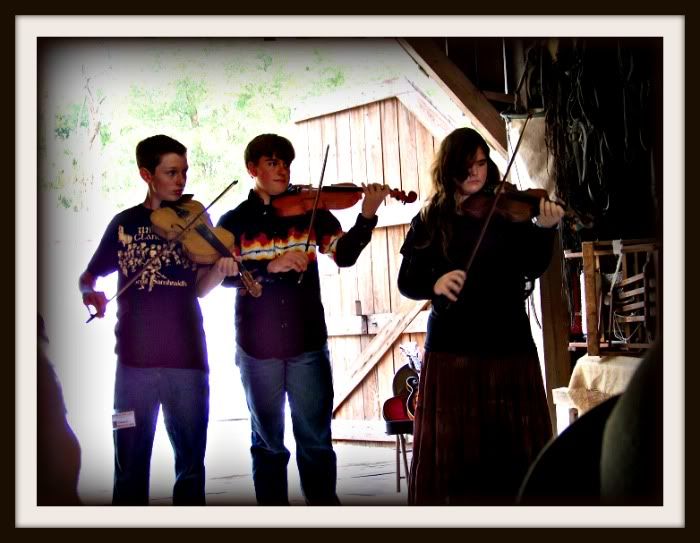 God bless!
Robin
PS: We're off to Legoland soon!