by Robin


So far, it has been a very good winter for the garden. Temps have stayed mild, the drip irrigation system works wonders, and I've had very little disease or bug invasion.
We've eaten 3 heads of Broccoli. I did lose 3 plants to root maggots, but seemed to have stopped the damage with a lot of ashes dumped on the plants & ground, then watered it in. I don't know the exact science behind it, but I think it has to do with suffocating the oxygen or empty space to crawl for the maggot. You can also do this by stomping the ground around the plant, but I did not do that.
Here are 2 of the heads.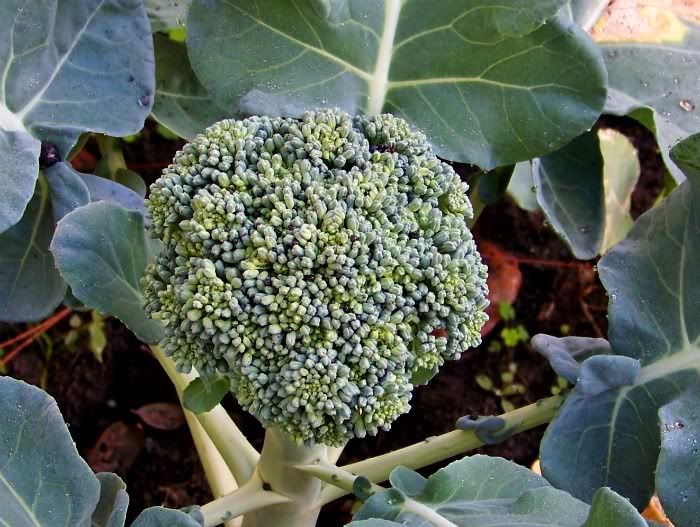 We eaten lots of okra, jalapenos, beans & herbs. I've made some nice veggie soup recently. Here are my string beans on the vine. They are doing very well. I had trouble back in early fall with getting many of them to seedling stage. I did 2 plantings and only a handful or so took. I think I have a mole or something eating the seeds from below. When I tilled up the ground, the seeds weren't even there. Oh well.
I did plant many tomatoes and some came up on their own. I have a nice couple of big tomato plants, approx 1 ft high, that I propagated from seed saved from the original tomatoes. Ugly Ripe does well around here and so does this one particular, no-name, variety from WalMart. So, they probably won't produce this winter, but if I can get them to survive the winter, I should have a pretty bunch of tomatoes. I do have one large tomato plant, leftover from spring/summer and it has 3 tomatoes growing on it. Maybe they will be ready in a couple more weeks.
(Cherry plants below)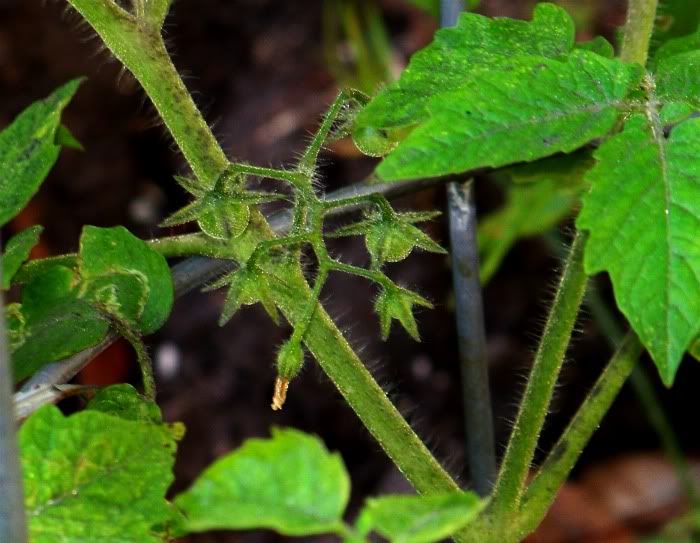 I also have many cherry tomato plants. A few of them have babies growing. Many of my seedlings are doing well in pots, so those will come in for the freezes. I'm hoping and praying to have a mild winter in order to have an awesome spring of tomatoes. I've got my canning supplies all ready so I can put up a lot of food.
Thyme & chocolate peppermint are fading, but flat-leaf parsley, sweet basil, lemon basil, oregano, & rosemary are doing very well. My biggest problem is that I need more ground. My garden never seems big enough. It supplements our meals, but isn't enough to feed us. One day.... One day....
God bless!
Robin