by Robin

We encountered so many flybys on Thursday. I thought I'd make a post about them.
First, we flew by the sunrise as we drove down to the first beach. I could have kicked myself for not being on the beach and catching this one coming up over the ocean. Could have made a million bucks in copyright sales!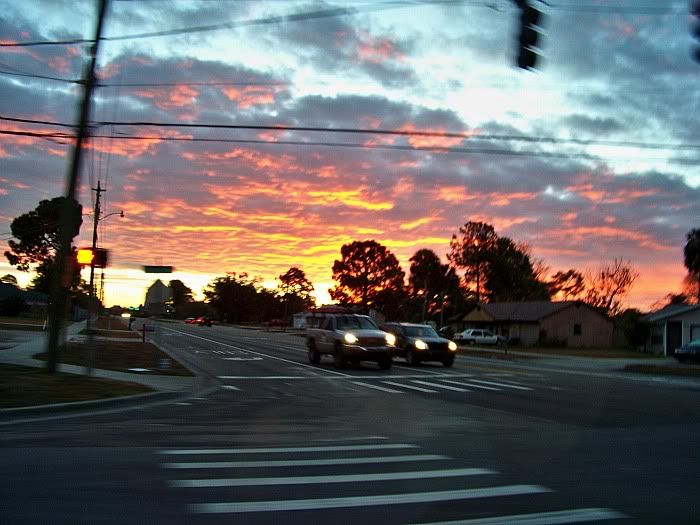 I didn't take ANY pictures at the first beach we surf fished at. Didn't even take a single picture of my whiting. But, by the time friends arrived, they played, we had lunch and moved to a 2nd, flatter beach, I thought to pick up my camera.
We had numerous skim-bys or flybys on boards. I think I make them nervous. Every time I put the camera away, they'd have these fantastic long stretches of beach covered in a single opportunities. Camera back out; lots of falls & short runs. Oh well. Some things are not meant to be.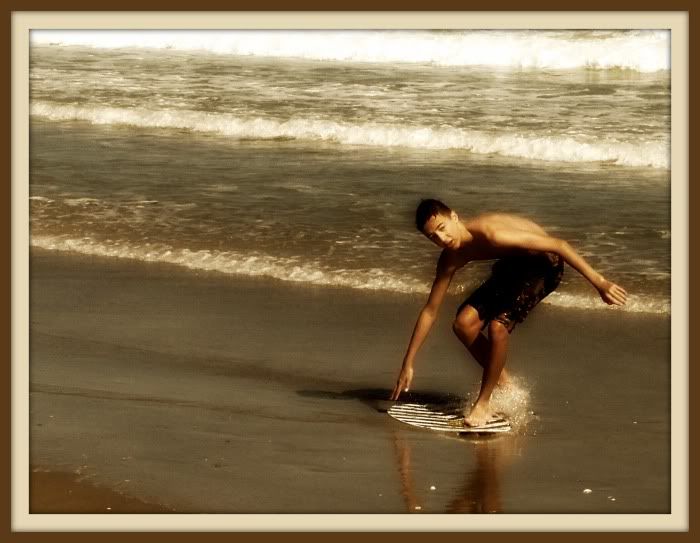 But then, we couldn't help but notice that we were getting buzzed by the Air Force. Whatever these are, they were doing flyby exercises, AKA touch-n-go's.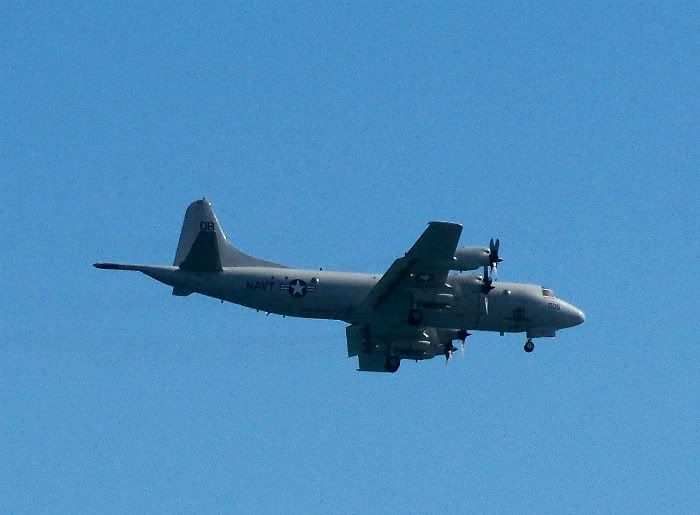 I thought about tricking strangers to my blog and claiming this was a tragic accident in the making.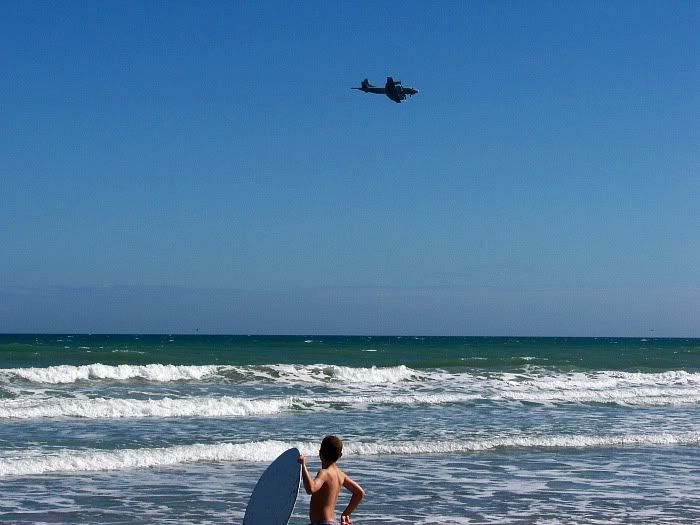 Afterall, it looks like some of those disaster videoes where airliners don't make the runways and ditch in the ocean.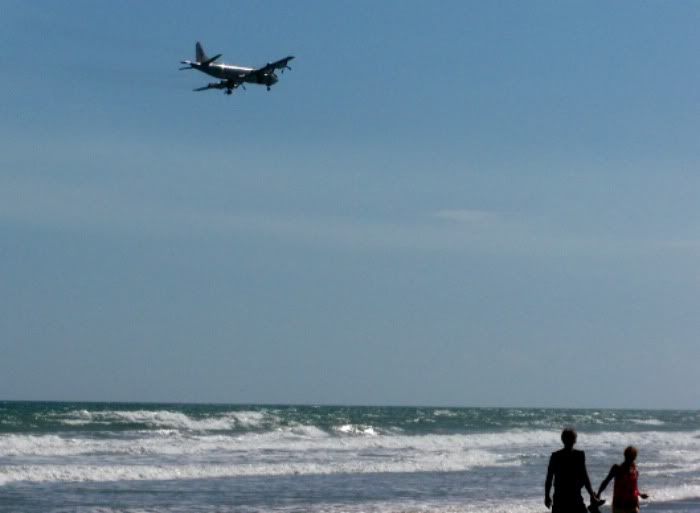 It makes even the locals stop & take notice. It is literally "beach, 2-lane road, base & runway, river" all in a very small strip of land. I would think that a pilot would really be nervous the first dozen tries at this, but then, it would become such a great memory too.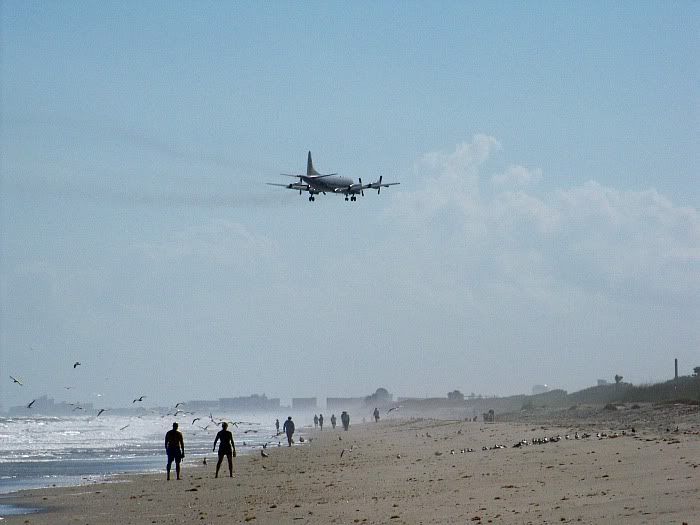 And then for out last flyby, we had a jelly "touchdown" on Simon Peter's foot. My kids were barely in the water. It just goes to show you that nobody is immune to jellyfish stings, even in January. We've had our share of jellyfish this year on our beaches. We manage to dodge them all year, until now.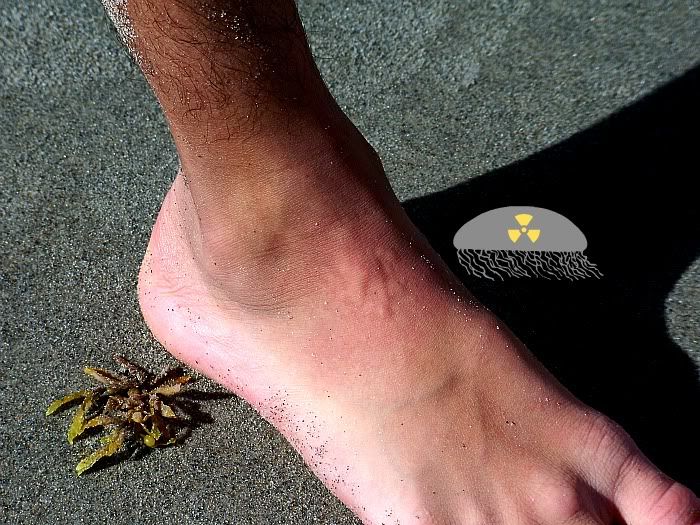 Well, if you're going to live by the ocean, these are the things that you have to get used to flying by. Sunrises, kids, planes & jellyfish. They don't seem like likely bedfellows, but on Thursday, they were.
God bless & don't forget to get out to vote on Tuesday my fellow Floridians.
Robin
Robin